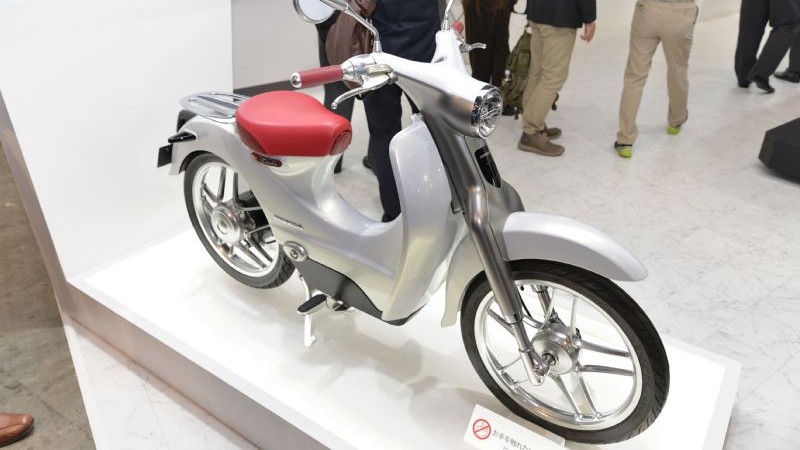 Honda To Launch Electric Super Cub Bike In 2018
Honda Super Cub's impact on the worldwide auto market has long been compared to the likes of Ford Model T and Volkswagen Beetle. After producing it since 1958 and selling more than 87 million units of Super Cub, Honda now wants to give it a 21st-century twist. Back in 2009, Honda unveiled an EV-cub concept at the Tokyo Motor Show. The prototype didn't show any radical design changes from the original super cub and reason for that was clarified by one of Honda's executives.
"The human body has not changed in the past 50 years," and, "the size, shape and position of all the Super Cub parts had a kind of necessity to them, and that the design of the Super Cub was very rational and rider-centric."
Also Read: Honda Announces Three Concept Motorcycles To Exhibit At Tokyo Motor Show
Now it looks like the development of EV-Cub is well underway as Honda showed the concept again this time at Automotive Engineering Exposition 2016 in Yokohama last week. Honda confirmed that EV-Cub would come with a detachable lithium-ion battery which will ensure a range of 50km and could be charged by a household power outlet. Honda also confirmed its dimensions as Length: 1840mm X Width: 670mm X Height: 1015mm which all are reminiscent of the original Super Cub.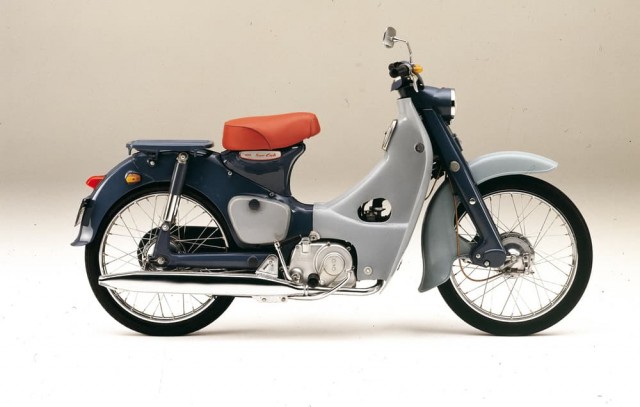 Honda has also told the media that they are committed to bringing it to Japan and South Asian Markets by the year 2018. However, seeing the trend of electric scooters and bikes in Pakistan still in infancy, one can't say if the EV-cub would ever make its way to Pakistani market despite Honda's commitment to EV-Cub's availability in South Asia.