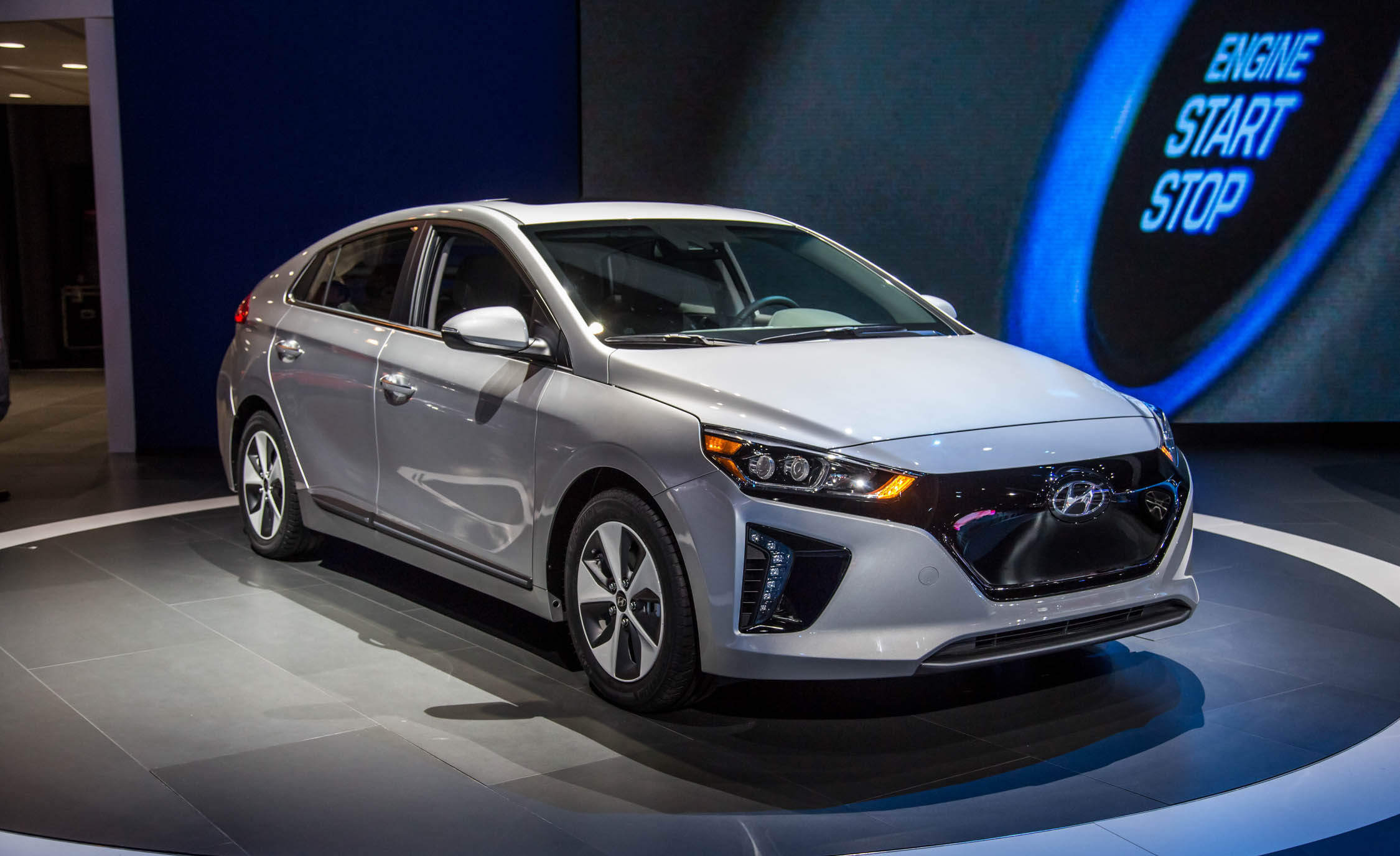 Hyundai Ioniq Hybrid Showcased At Auto China 2016
Hyundai has unveiled its new hybrid vehicle Ioniq at the 2016 Beijing Motor Show. The new vehicle by the Korean auto giant is the world's first car with three electrified powertrains. The body shapes of all three cars is the same, but they are powered by three different ways (regular hybrid, plug-in hybrid and pure electric).
Also Read: Hyundai To Launch Plug-In Hybrid Car Under Its Genesis Brand
The hybrid will be placed to compete directly with the already quite popular Toyota Prius and will be launched in October this year. Under the bonnet of the car, you will find a naturally aspirated four-cylinder 1.6-litre Kappa GDi petrol engine that capable of producing 106 hp and 147 Nm of torque. The electric motor, on the other hand, makes 43 hp and 170 N.m of torque. The car comes with a 6-speed dual clutch gearbox. Hyundai is claiming the new Ioniq hybrid is going to be more fuel economical on the motorways than the Prius.
The Ioniq Hybrid looks kind of similar to the previous shape Toyota Prius. Both have the same swooping roofline while a slightly raised back to fit the battery pack and the rest of the mechanics.
The current full electric Ioniq is capable of doing 155 miles in a full charge. The Ioniq EV uses a 28-kWh battery pack. But Byung K. Ahn, director of Hyundai's Eco-Vehicle Performance Development group, says that the company will launch an improved version of the current Ioniq EV that will do at least 200 miles of range by 2018 and a 250-mile by 2020.