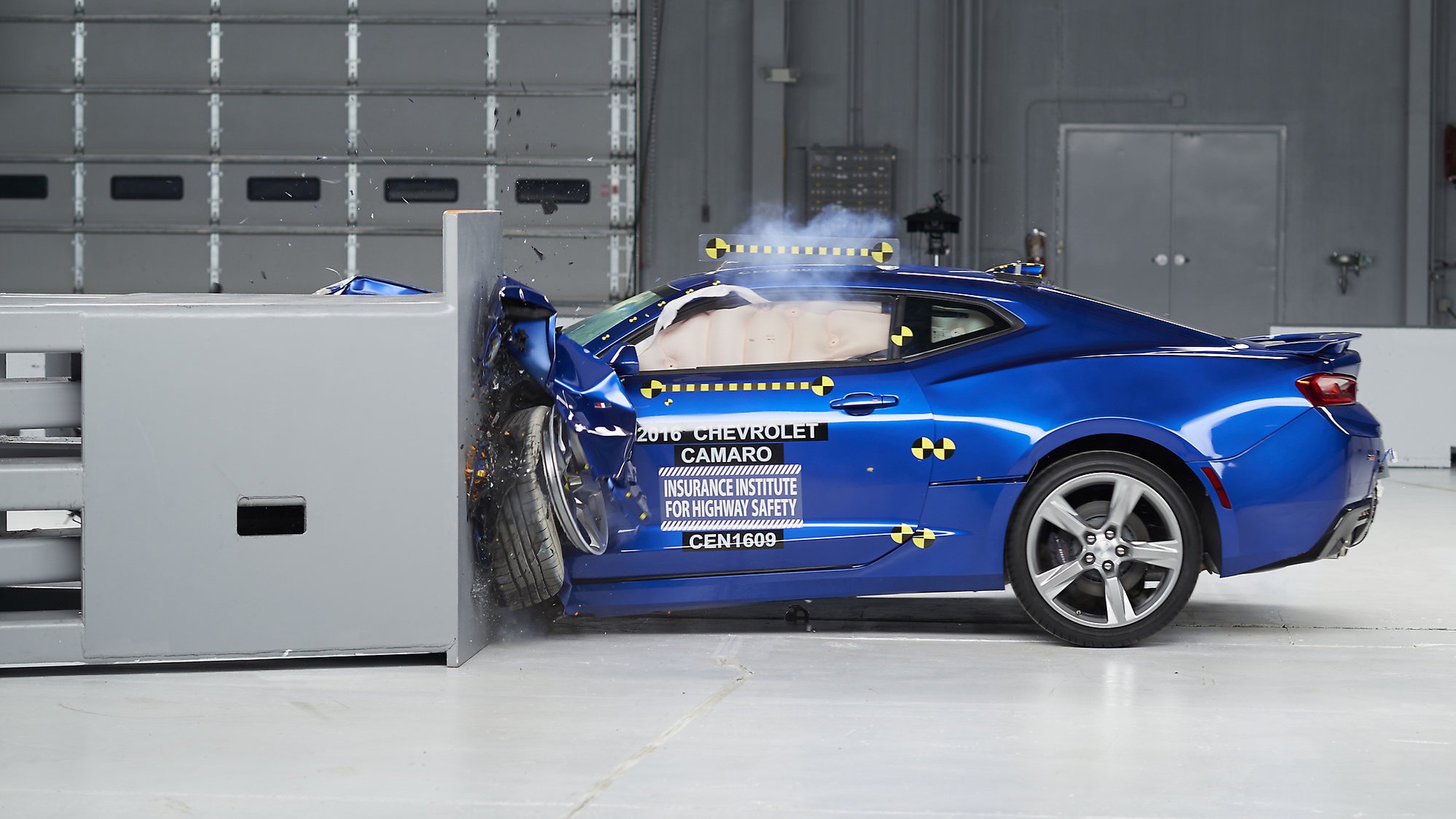 Iconic American Sports Cars Like Ford Mustang And Chevrolet Camaro Fail IIHS Crash Tests
The cars have become much safer than what they used to be. Nowadays, a car is not only supposed to be safer for the passengers, but also for the pedestrians as well. Recently, to test how good few of these old sports cars are, the Insurance Institute for Highway Safety of America took America's three most iconic sports coupes through full testing. And unsurprisingly, none of those three cars met the latest safety criteria – all three cars failed the test.
Also Read: Ford Motor Company Is Celebrating 50 Years Of Its Iconic Ford Mustang Car
IIHS crash-tested Ford Mustang, Chevrolet Camaro, and Dodge Challenger and all three couldn't meet both Top Safety Pick+ and Top Safety Pick status. IIHS President Adrian Lund told the press,
"These vehicles have high horsepower, and they're driven at higher speeds, and they'll crash at higher speeds. So you'd like them to have strong protection, but none of them earned Top Safety Pick."
In all the three cars mentioned, the Chevrolet Camaro was the only vehicle that achieved a "good" ranking when it was slammed at 40 mph to emulate a crash of the front quarter of the car. Ford Mustang was ranked at acceptable whereas the Dodge Challenger stood at marginal. The crash-test dummies showed the signs of a severe leg injury.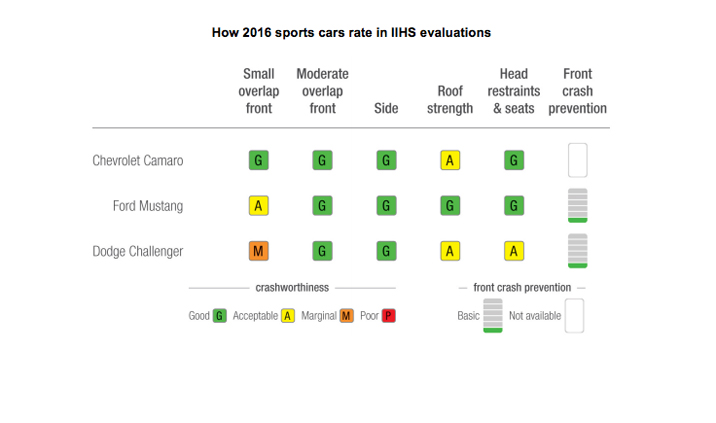 The testing has raised the questions about the safety of motorists in such fast cars that people don't usually drive slowly. According to new data from the Center for Auto Safety, 99% of 2016 model vehicles tested under the federal government's program earned 4 or 5 stars. This shows how far the automotive technology has come along, and how safe the new cars are for everyone involved.