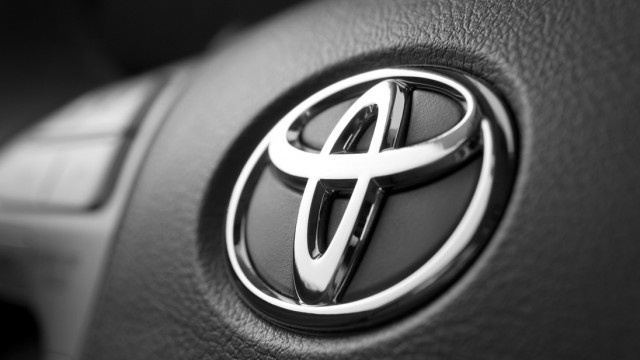 Toyota IMC has opened the booking of its cars for its customers, as per a notice published in local newspapers.
The company, in a bid to revise its prices after recent rupee devaluation, halted the booking of its cars and now as it has bumped the prices, the booking has been opened once again. In the notice, IMC has mentioned that the company has not burdened the customers much and has decided to bear the burden of the price hike with the consumers.
Moreover, it also said that the customers who are waiting for their cars to be delivered in October and November and have made full payment, will not have to pay the extra sum and the company will bear the all the additional charges. We encourage the people to pay only partial payment at the time of booking of the car.
See the notice below: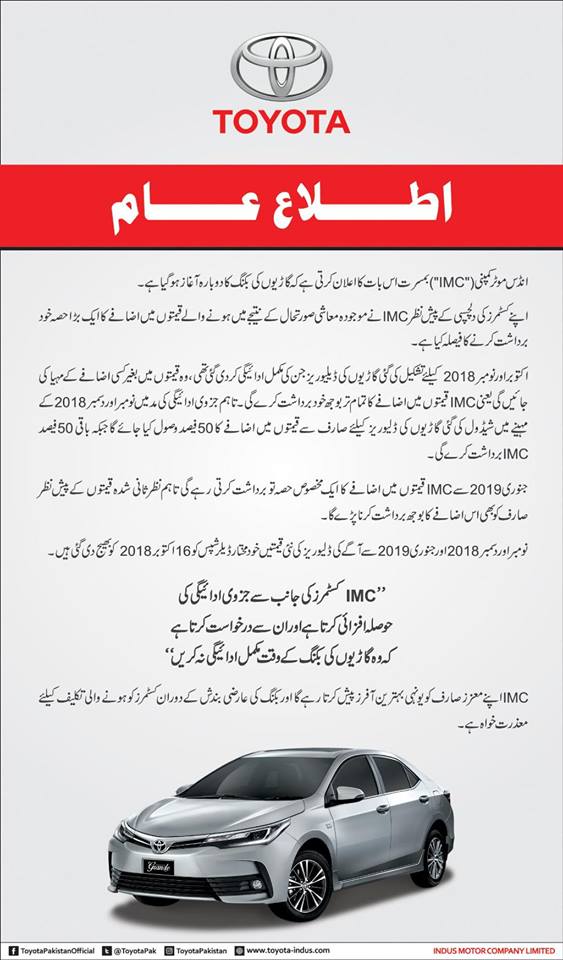 Read Also: Toyota IMC announces price increase effective from Nov 2018
The new prices of Toyota cars are as follow: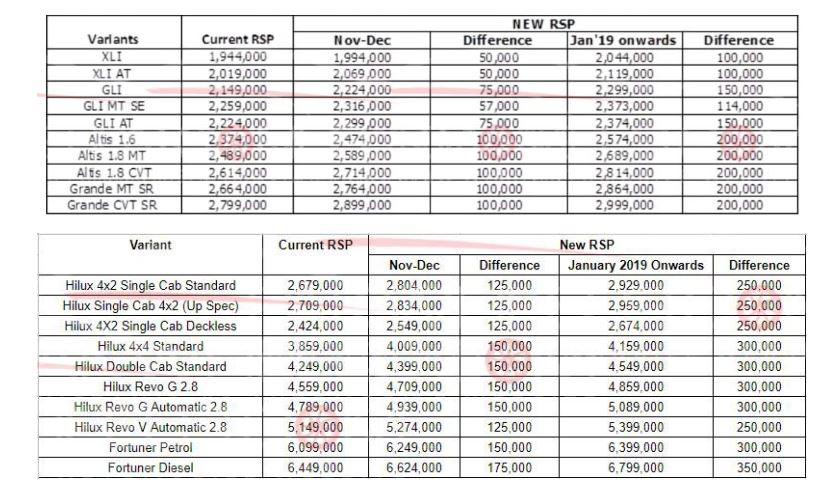 Stay tuned for the latest updates.