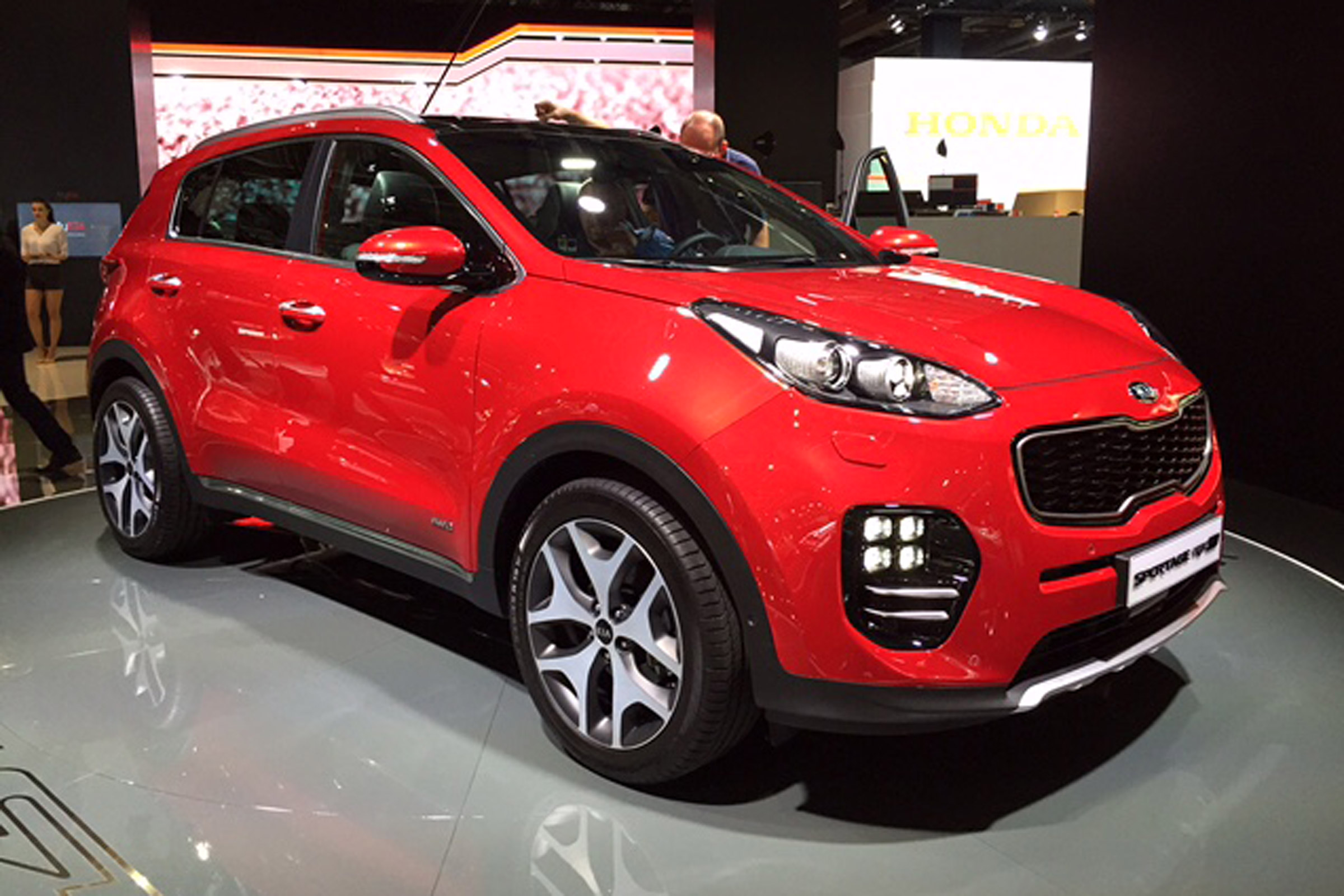 Kia Sportage 2016 Unveiled At Frankfurt Auto Show
Kia has finally taken the wraps off its much anticipated fourth generation crossover the Kia Sportage at Frankfurt Motor Show. The crossover market is becoming increasingly popular and in order to keep up with the increasing competition from other manufacturers, Kia has completely revamped the Sportage for 2016. The 2016 Sportage features a brand new design language that Kia themselves describe as "Bold and Progressive".
On the front end it features brand new headlights nestled between a smaller new grille which is flanked on each side by four day time running LED lights. On the back, you have a new set of taillights that resemble the taillights found on a Jaguar F-Type joined together by a chrome stripe running across them. It also features new twin oval exhausts and new 18 inch alloy wheel design. Under the hood you can get a variety of different engines; a 1.2 liter turbo, a 1.6 liter NA, and a 1.6 liter turbo along with three other diesel options, all built for the European market but those destined for North America will only get a 1.6 liter turbocharged four-cylinder engine that makes 175 hp and 195 lb-ft of torque between 1500-4500rpm and is mated to a 7-speed dual clutch transmission. The new engine comes along with a single-scroll turbocharger and electronic wastegate actuator.
Also Read: What The Cars That Pakistan Once Had Evolved Into
Inside the cabin you get a new 8 inch infotainment system, an electronic parking brake, a flat bottomed steering wheel that you usually find in supercars along with other high tech features such as wireless phone charging and almost every single safety feature fitted to modern cars these days, such as autonomous emergency braking, lane departure warning, lane keeping assist, high beam assist, blind spot detection, and rear cross traffic alert. Kia says the 2016 Sportage will go on sale in Europe early next year, and expect North American deliveries to start around the same time.
Click through the gallery for the launch photos.