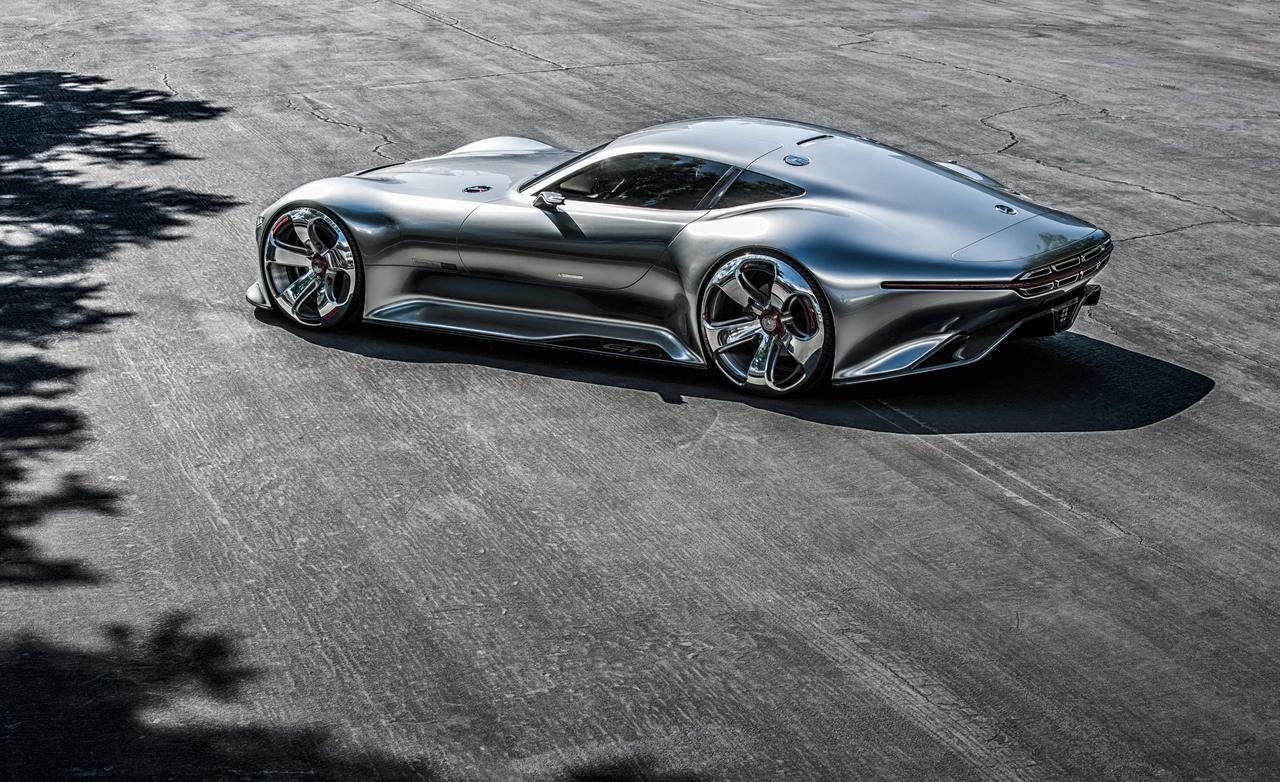 Mercedes-AMG V12 Supercar Is In The Works
Seems like the 4.0-litre twin turbo V8 Mercedes AMG GT is a bit shy when it comes to stretching its muscles and that is the reason what made Mercedes feel the need of a V12. Even though Mercedes top sports car at the moment, that is built with AMG's expertise but still there was a need and Mercedes realized it. It will be a Mercedes-AMG V12.
It is truly felt that Mercedes is lacking old days when SLR McLaren 722 was considered as a supercar flagship but then, the SLS AMG and the AMG GT aren't exactly supercars, they are more like sports cars but the making of a 12 cylinder hybrid hyper car that will be fully loaded with an electric motor, battery packs and what not. Something which could go head to head with the like of LaFerrari, Porsche 918 and the McLaren P1.
The ultimate poster-boy of Mercedes Benz's portfolio.
As Mercedes said about the V12 car, "the new halo car in the works will slot above the GT. Likely drawing power from a new 12 cylinder engine, it will have better fuel economy and good enough to justify its existence in an increasingly stringent regulatory environment."
Supposing the introduction of this new hybrid hyper car is going to introduce a new lineup for Mercedes rather than just replacing the Mercedes AMG GT. Whatever it is, Mercedes is diversifying itself big time and that's what we as the end consumers want.