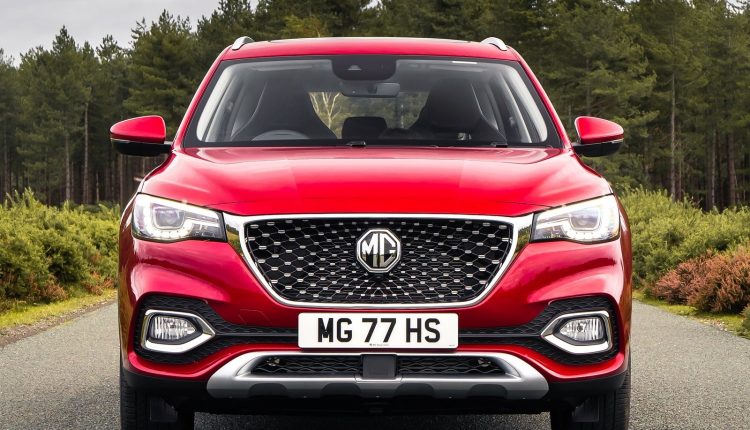 MG Pakistan Claims To Sell 1,000 Cars in Faisalabad
MG Motors stated that the company has sold 1,000 MG HS SUVs in Faisalabad alone. Yesterday, Afridi congratulated MG Lyallpur for achieving the milestone of selling 1,000 MG HS in Faisalabad. The company has declared it a major milestone for the MG brand in Pakistan. Celebrating the occasion, Afridi and other top officials of MG Pakistan cut a cake. 
Congratulations MG LAYALLPUR, for Achieving the Thousand Digit in Faisalabad. @MGPakistan pic.twitter.com/URxfsVQwQL

— Javed Afridi (@JAfridi10) January 12, 2021
Earlier, MG Motors claimed of booking 10,000 HS SUVs after its launch in Pakistan, however we  argued that logistically, it's not possible. Here's why.
MG Motors has acquired Greenfield Status under Automotive Development Policy 2016-20. As per the ADP, every car manufacturing company gets tax relaxations for importing only 100 units of a single variant of its models. By tax relaxations, they mean a 50% concession in Customs Duty. If the company imports even one more unit than the limit of 100, it will have to pay 100% Customs Duty. 
So, by the Auto Policy, MG Pakistan could only import 100 units of MG HS, and 100 units of its electric variant MG ZS to benefit from the tax relaxations. It's possible that MG Motors did import more than 100 units of each HS variant, regardless of the 100% custom duty charges. And this was confirmed by the MG officials, stating that the company is taking the step to make a strong presence in local market. However, if we look at the current circumstances of the international market concerning COVID-19, it is next to impossible to get the containers to import 10,000 cars.
Final Words on MG Pakistan
MG Motors and Javed Afridi never fail to amaze us from time to time. Be it the news of booking thousands of a newly launched car or their celebrations of selling a surprising number of cars in one city.  
It's true that MG cars have a lot of potential to go far in the Pakistani market and we wish them luck. 
That's all for now. We'll be back with more reliable reporting on PakWheels Blog, keep visiting!