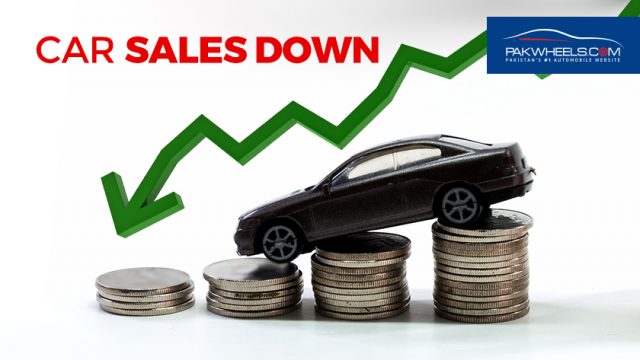 After a massive increase of 20% sales in July, the car sales show a downward trend once again in August 2018.
As per the August stats released by PAMA, the car sales have gone down by 18% to 15,389 units sold month-on-month. Moreover, when compared year-on-year, the sales of passenger cars is down by 17%, from 18664 units sold in August 2017 to 15389 units sold this year in August. Bike and three-wheelers sales, on the other hand, remained down with 6% to 140243 units sold in August 2018.
It was only in July 2018, that the sales went up by 20% after a consecutive downfall for 4-5 months.
This time, the reasons for downfall can be many, like a continuous price hike by the local manufacturers, which has made it difficult for the middle-income people to buy the cars easily, the long weekend due to Hajj and Eid-ul-Adha, which slowed down the business or the restriction on non-filers to buy cars, etc. However, according to our analysis, with many new car options coming into the market, people must be waiting to see the low-priced options.
Read More: The falling rupee and the Pakistani auto sector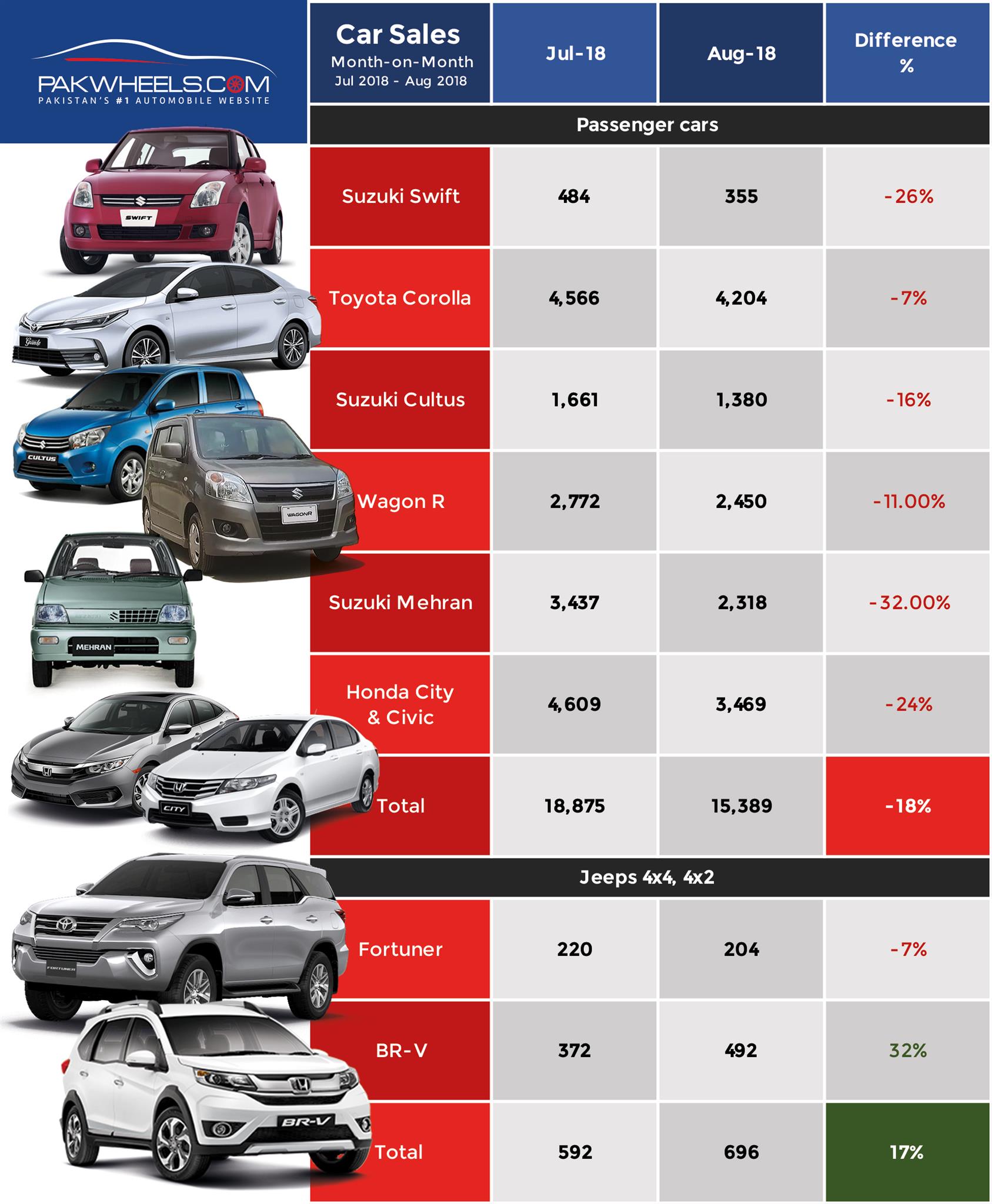 In the 1300cc and above, Toyota topped by selling 4204 units of Corolla in August 2018. Honda sold 3469 units of City and Civic cumulatively, and Suzuki was able to sell 355 units of Swift.
In the 1000cc category, the sales of Suzuki Cultus have gone down by 16% month-on-month to 1380 units sold, on the other hand, the sale of WagonR goes down by 11% to 2450 units sold in August 2018.
Pak Suzuki faced a massive decline of 32% in the sales of Mehran with 2318 units sold in August 2018. The car has been in the news due to its recently launched competitor United Bravo, which is also an addition in an 800cc locally made hatchback segment.
Breaking the continuous downward trend, the sales of 4×4 and 4×2 categories have gone up by 17% to 696 units month-on-month. However, individually, the sale of Toyota Fortuner is down by 7% to 204 units sold, and BR-V's sales have gone up by 32% to 492 units sold in August 2018.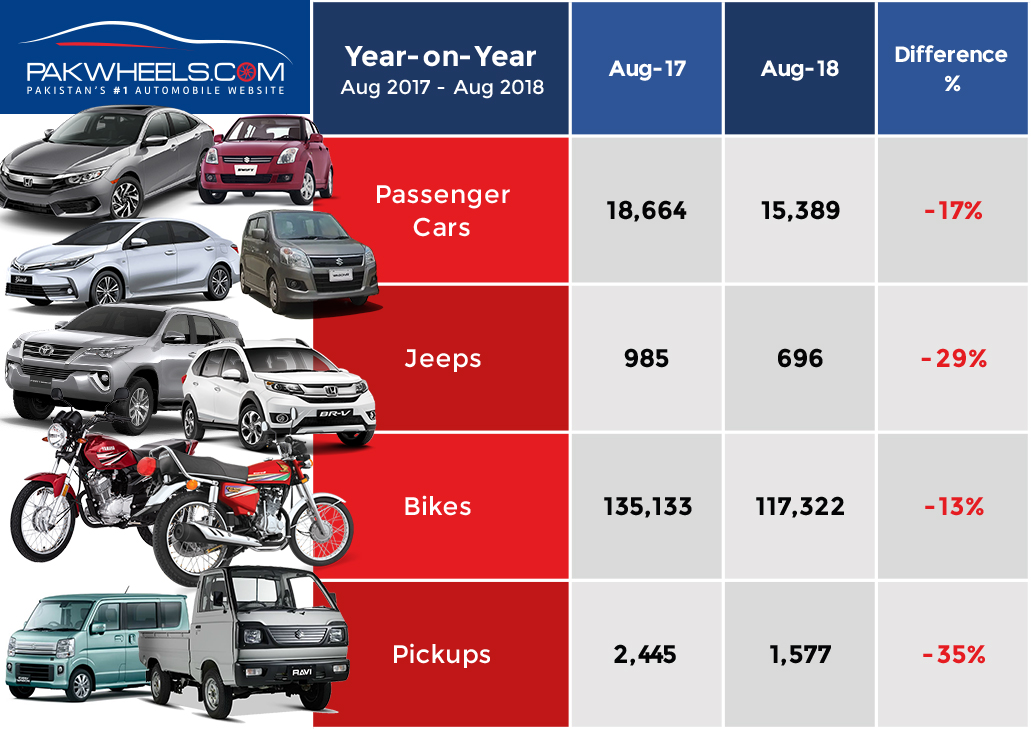 As mentioned above, the Bike segment once again faced the downfall with all four major bike manufacturers to showing fewer sales. Honda bikes sale is down by 11% with 80,012 units sold, Suzuki bikes sale is down by 3% to 1837 units, Yamaha sold 2123 units, and United bikes sale is down by 6% to 33350 units sold in August 2018. If compared to the same month last year, the sale is dropped by 13% from 135,133 units to 117,322 units sold this year.
**Disclaimer: This data is taken from the website of PAMA, and PakWheels will not be responsible for any discrepancy in the given data.