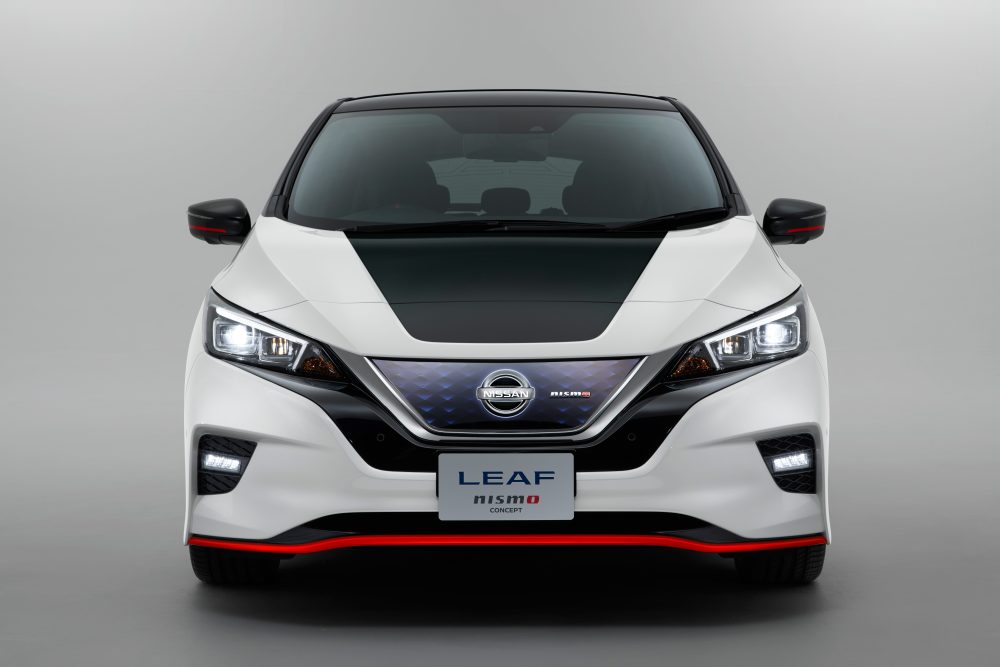 Nissan Leaf Nismo – An all-electric hot hatchback
When most petrolheads hear the word Nismo the first thing that probably pops into their head is either the Nissan GTR Nismo or the 370Z Nismo. Both are standard Nissan models that have been spruced up by their in-house tuning company by the name of Nismo. So that means not only are they lighter with stripped out interiors and lightweight materials, but much faster as well because of all the performance enhancements under the hood that allow them to be a fair bit more powerful than their standard counterparts. But now Nismo doesn't only concentrate on Nissan's sports car lineup; they also have begun to modify Nissan cars such as the Juke. But their latest project is not something we expected anyone saw coming. Nissan is set to release the Leaf Nismo, a sportier version of their all-electric hatchback!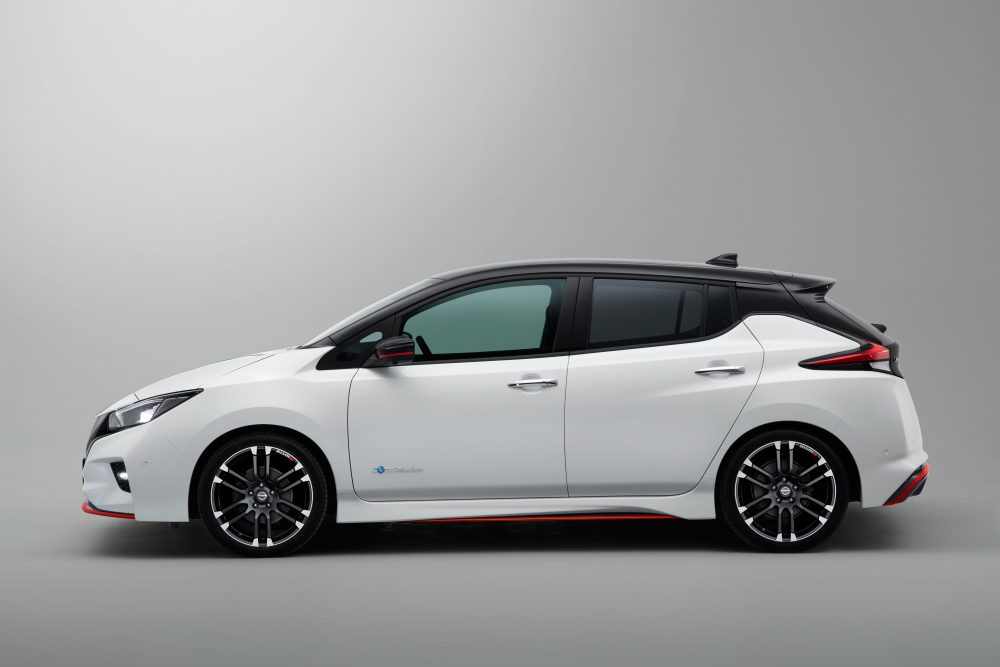 Now we think it would be fair to get the disappointing news out of the way first before going any further. The Nissan Leaf Nismo will retain the same electric motor setup without any performance enhancements. So that means the same 147bhp and 236lb-ft of torque. Nissan has however promised an improvement to straight line performance with a new tuning computer that they say will provide "more responsive acceleration." The company hasn't released any official performance figures as of yet, so don't expect a massive improvement over the standard Leaf.
Also Check Out: Toyota Corolla XLi Automatic Launched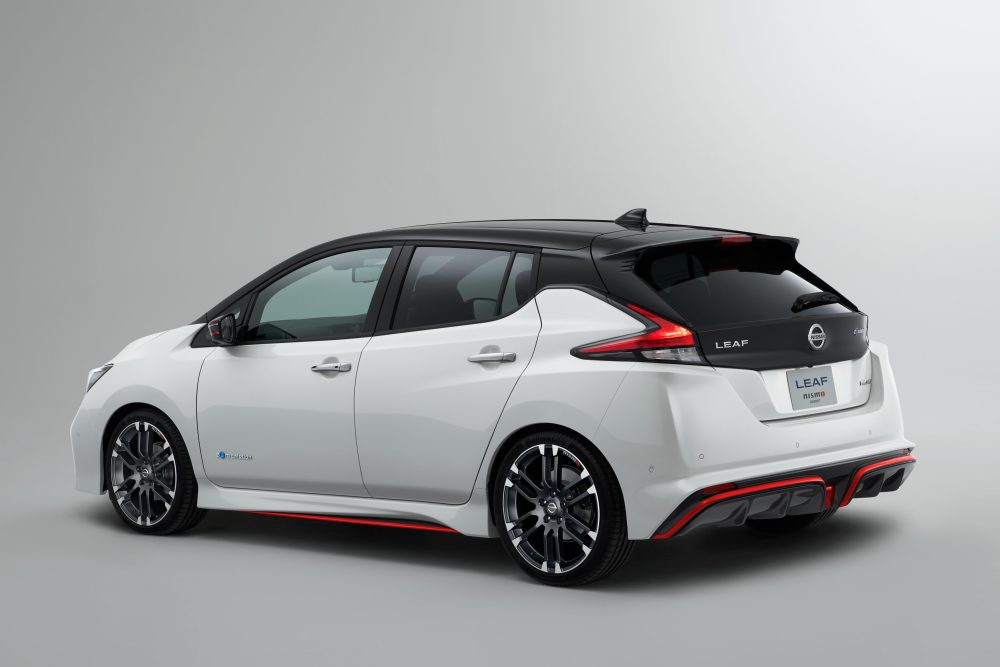 The current generation Nissan Leaf is already quite a handsome car with aggressive styling that isn't overdone. And it seems like Nismo has also integrated their red, black and white color scheme onto the Leaf quite well. There are a series of subtle red strips all around the Leaf Nismo to accentuate its lines. There is also a brand new grille, more aggressive front, and rear bumpers, retracting black side mirrors with red accents, a plethora of Nismo badges in addition to brand new 18-inch alloy wheels that help the Nissan Leaf Nismo truly standout from the standard Leaf.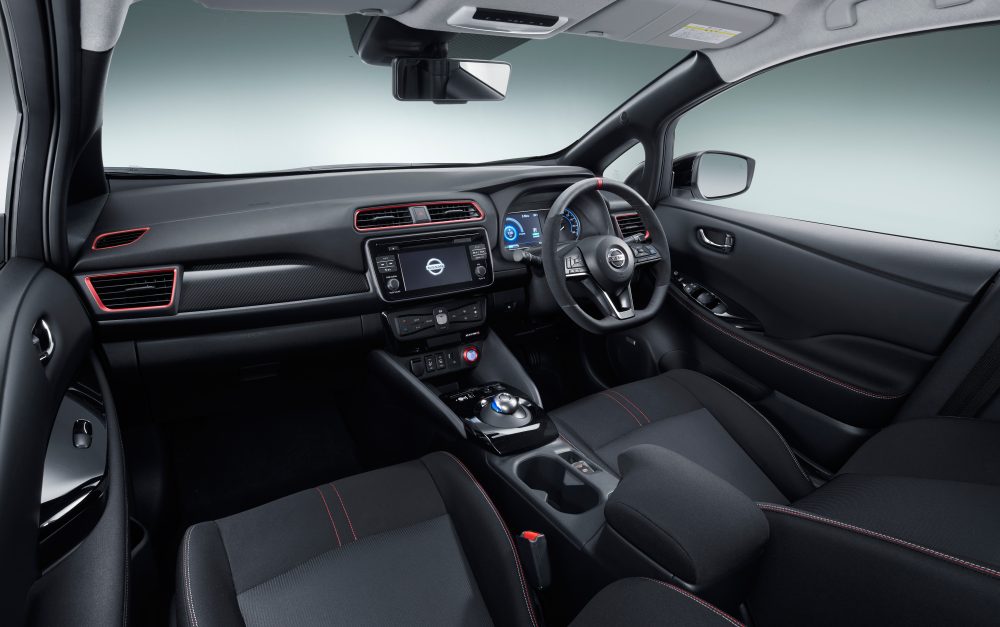 To improve performance and handling the Leaf Nismo gets a custom suspension setup with brand new shock absorbers, custom-tuned electric power steering and a system called Intelligent Trace Control, which helps improve cornering stabilization. Moving on to the interior and the theme of red accents and Nismo highlights continues. You get a three-spoke steering wheel finished in Alcantara, contrast red stitching as well as gunmetal chrome trim. There is also an updated gauge cluster along with red highlights around the air vents. While the Nissan Leaf Nismo may not be much faster than its standard counterpart, we feel Nismo has done enough with the styling and slight performance enhancements to make it an appealing option for someone wanting to go green without sacrificing aesthetics or performance. The Nissan Leaf Nismo is set to go on sale in Japan next month for an undisclosed sum.