People living in Punjab will be able to install fancy number plates on their vehicles from the first week of next month. According to media reports, the Department of Excise and Taxation Punjab will allow citizens to install vanity number plates on their vehicles from February; the people will be able to buy and choose their desired number for their vehicle number plate. Moreover, they will also get to choose the name and picture of their favourite person to be displayed on the plate. Additionally, the citizens will also be able to display their names on the plates as well.
Also Read: E&T department proposes removal of luxury tax on imported vehicles
Moreover, the authority has made a dedicated website and a mobile application in this regard, for the ease of people, which will get operational soon. The Excise Department has made six offices in Lahore; one can go to the nearest office and buy directly from the authority. It is to be noted here that you can only buy plates from the six offices which the authority has made for this purpose. The areas where the offices are made is, DHA, Walton Road and Bund Road etc. Aside from Lahore, the excise dept has also made offices in eight other districts, including Multan and Faisalabad etc. to give people the pleasure of displaying the vanity number plates on their vehicles.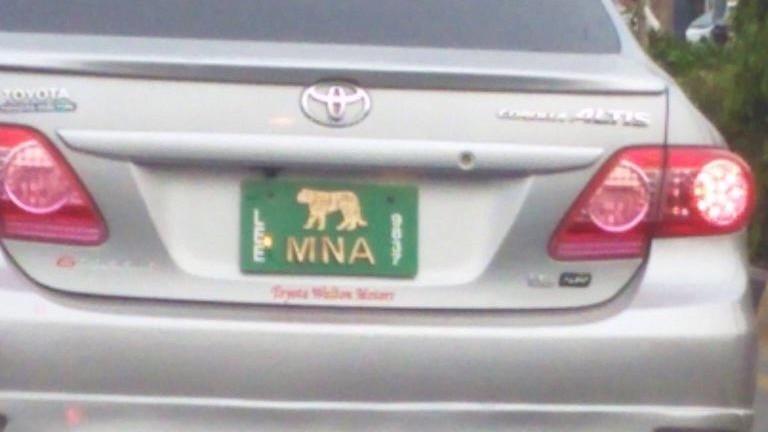 While talking to media, a spokesperson of Department of Excise said that a total of four categories are made, and the number plates will be issued under these categories. Under first two categories, Gold and Platinum, the vanity number plates will be issued to multinational companies, while under other two categories, silver and bronze, the citizens of Lahore will get their desired number plates.
The plates must follow the preset design and dimensions set by the ET. The new plate for cars can be 520x114mm, whereas bike plates can be 372x133mm. Current Punjab registration plates are for cars measure at 302x152mm. Motorcycles have different sizes of front and rear registration plates.
The idea of vanity number plates is trendy in USA and UK. The governments of these concerned countries sell vanity number plates to their citizens in a bid to earn money. So it is safe to assume that Punjab Government is thinking the same.
Share your thoughts in the comment section below.