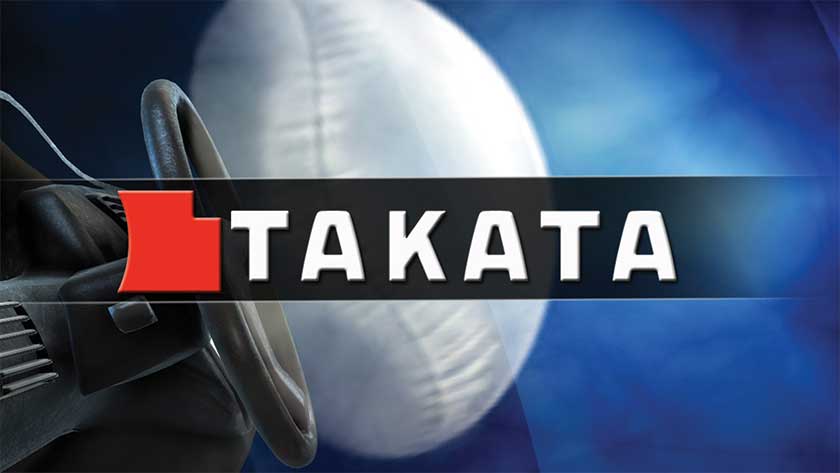 Takata fiasco – Toyota recalling over 700,000 vehicles
The safety airbags made by Takata Company are still upsetting auto manufacturers across the globe, and its latest victim is Toyota South Africa. The daughter company of Toyota Japan has recalled over 700,000 vehicles over safety airbags made by Takata. Toyota SA said a total of 730,000 vehicles were affected by the airbags; few of them even dating back to 2002. According to the company, there is no such incident where airbags exploded and caused injury to the passengers; we are only taking precautionary measures so that no incident takes place in the future, the company further asserted.
RELATED: 3.6 mllion Toyota & Honda cars listed for Takata recall
The Japanese company Takata after the airbag explosion fiasco went bankrupt while putting many automakers into deep trouble. Toyota SA will be replacing front airbag inflators of the cars it has recalled.
The company in a statement said,
"In the event of an inflator rupture, metal fragments could pass through the airbag cushion material, striking and possibly injuring the occupants in the event of an accident."
Aside from Toyota, Honda a few days back also re-recalled 465,000 vehicles over safety airbag issue. Both the companies have been facing strict scrutiny and criticism from the consumers globally due to this Takata airbag fiasco. In Pakistan too, Honda launched airbag replacement campaign in the country back in March and April 2017 for its customers.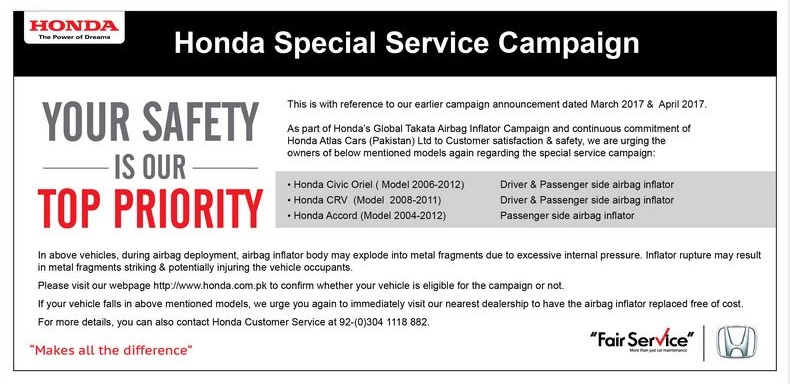 Since last year Japanese and German automakers have recalled their vehicles overs various issues. The companies which have recalled their vehicles are Nissan, BMW, and Mitsubishi etc. Japanese Automaker Nissan even halted production of its vehicles in Japan to filter out the problems which it was facing.
Let's see how these affected companies solve the problem once and for all.