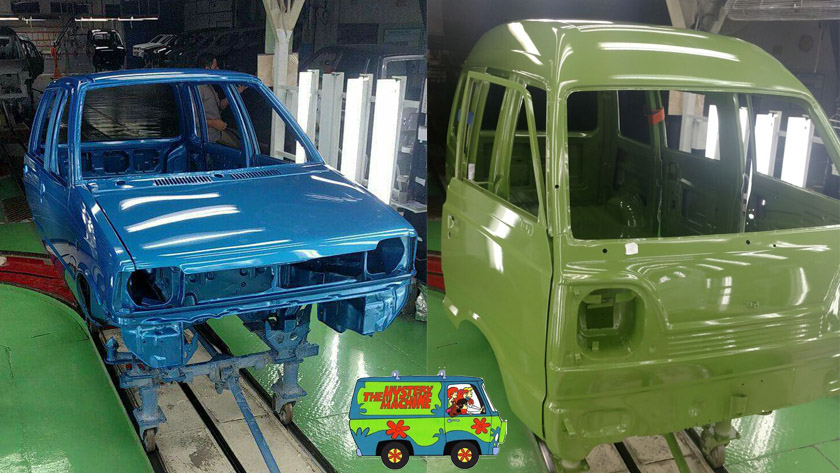 Pak Suzuki adds new colours to their cars
So, it feels like Pak Suzuki is trying to reinvent itself. They have only recently launched a new range of bikes and vehicles, and now they are adding more colours to their otherwise mundane looking vehicles. Only a couple of months ago, there was a news of this blue Mehran, and now the company has introduced this new green colour for its people carrier and the loader.
The new green will be available in Suzuki Ravi and Suzuki Bolan only. It kind of looks like the previous Punjab Apna Rozgar Scheme vehicles, where the Government of Punjab provided subsidy on Ravi and Bolan. But that was darker, like the colour of the floor in the photo, whereas this new colour is kind of slightly brighter sage green (or Verde Ithaca).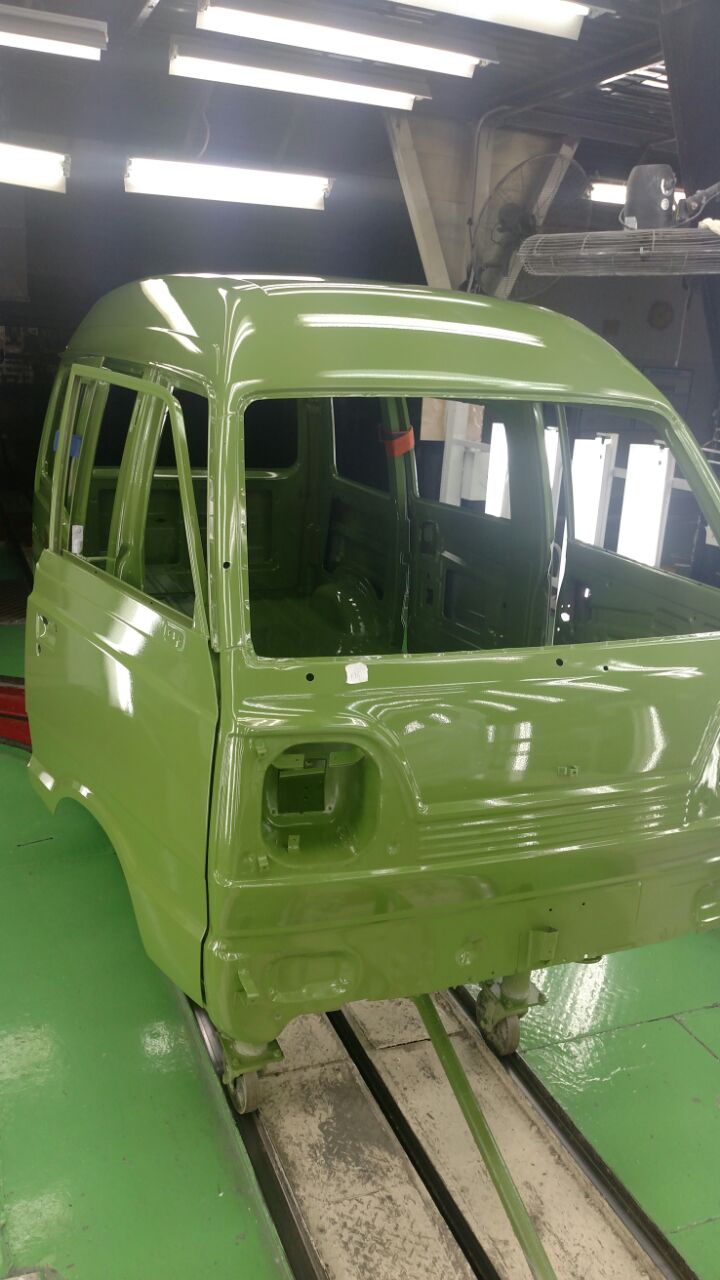 We do not know if this colour is also for some particular scheme or client, or just a new colour. But it looks like the guy who suggested both the blue and this green colour is taking all his inspirations from the Mystery Machine. Anyway, this is pretty much it. Happy motoring!