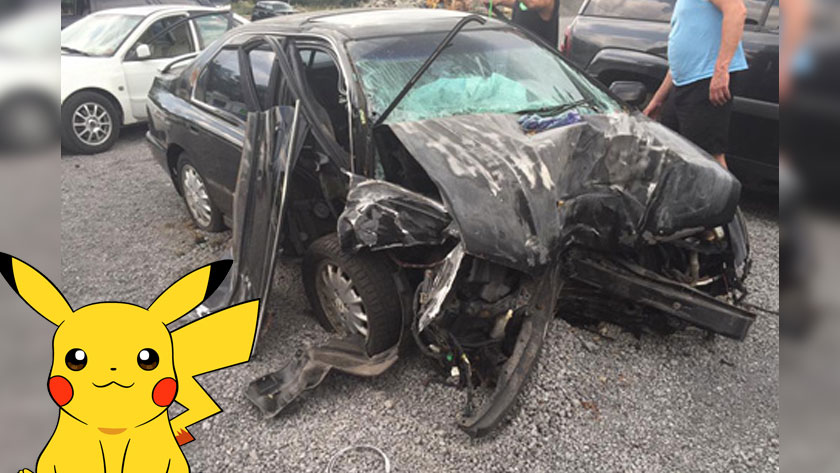 Pokemon GO Causes 3 Major Car Accidents in its Opening Week!
If you use the internet or if you have been out and about on U.S/Australian streets, you probably already know about the Pokemon GO. If you still don't know what it is, I will give you a little heads-up, Pokémon GO is an augmented reality game launched last week by Nintendo's franchise Pokémon. The game mashes up real world elements by using your smartphone's GPS and clock to spawn different Pokémon's in-game. So to play it, you need to manoeuvre in the reality to catch em all! ("Catch em all" sounds familiar too? – Well that's because it's the Pokémon Slogan!).
Some Pokemon GO users got too devoted to the "catch em all" motto that they threw all caution to the wind and took their cars out on the road in search of Pokémons. The risks involved when playing Pokemon GO either near or on the road are two-fold. First, there is a chance of you getting run over by a driver who is trying to catch Pokemons if that does not happen, then there is a possibility of you getting in the way of a non-Pokemon GO driver while playing the game yourself!
This is exactly what has happened in the opening week of the incredibly viral Pokemon GO. First crash due to Pokemon GO surfaced on 11th July following a leaked Audi Service Center bill on social media, which had the reason for the accident as
"Guest was playing Pokemon GO and ran over a kerb."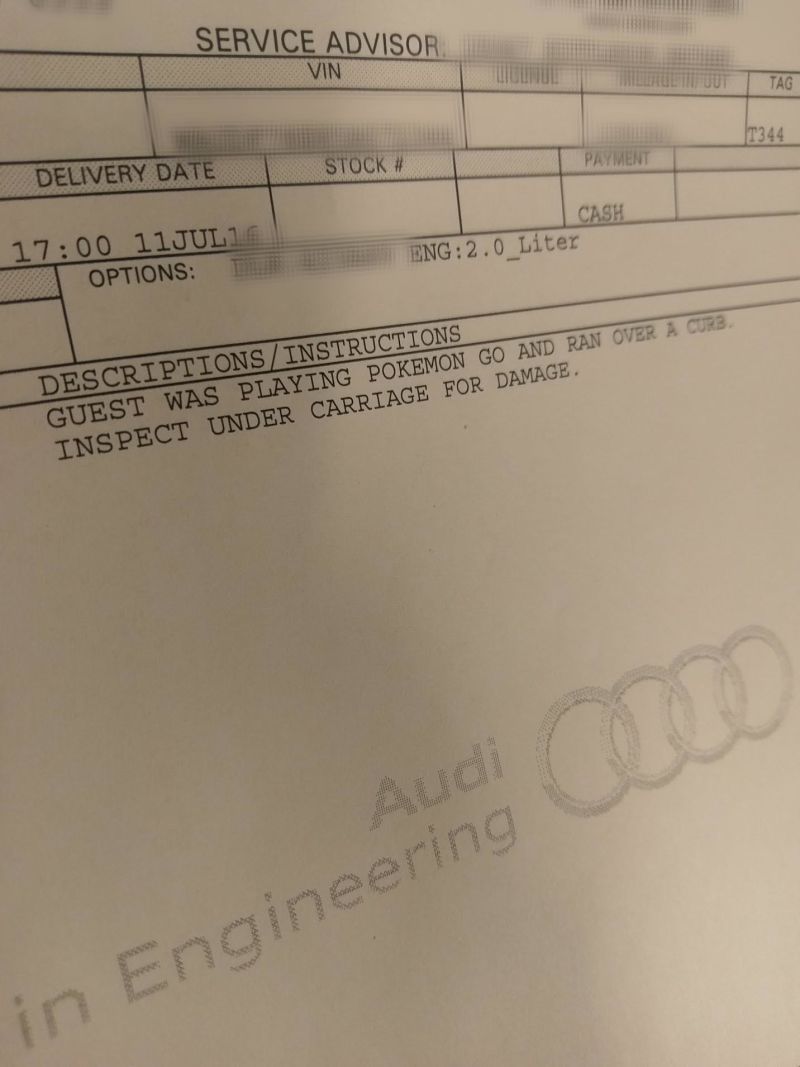 Yesterday, seven days into the game's U.S and Australian release, two accidents took place both of which showcased the two-folds of road safety risks posed by Pokemon GO. One of these crashes happened in Auburn, N.Y. when a 28-year old Pokemon GO player crashed into a tree while he was on a quest for Pokemons. The victim's mother said that her son abstains from calling or texting while driving however when he saw a particular Pokemon on the app, he stared at his phone for a minute and woke up in the ambulance. The crash led the Auburn Police Department to issue various guidelines for the game's players which recommended,
Not playing the game while driving a car or bicycle
Not trespassing on private property just to "catch" a Pokemon
Avoiding to stare down at your phone and to be aware of hazards like roadways, drop-offs and waterways
To be cautious of whom you share your location with
Not travel alone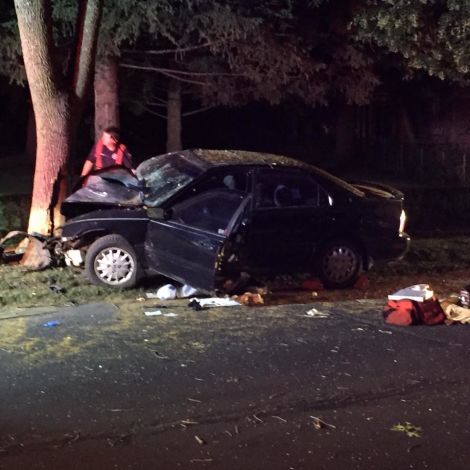 A third car crash involving Pokemon GO took place at Tarentum, PA on Tuesday when Autumn Diesroth was struck by a car. Autumn's mother told a Western News Channel that the accident happened just after her daughter has finished playing the game and was crossing the street. Nolan the victim's mother further added,
"The Pokemon game took her across a major highway at 5 o'clock in the evening, which is rush hour, No game is worth a child's life."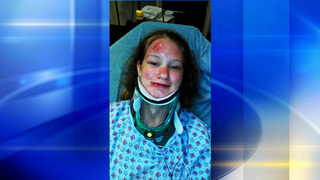 Following a launch in Australia and the United States, Pokemon GO will expand its coverage officially to other regions with the United Kingdom next on the list and an eventual official launch in Pakistan later this year. We advise our readers, motorists and pedestrians in general to pay attention to the road! Play safe!