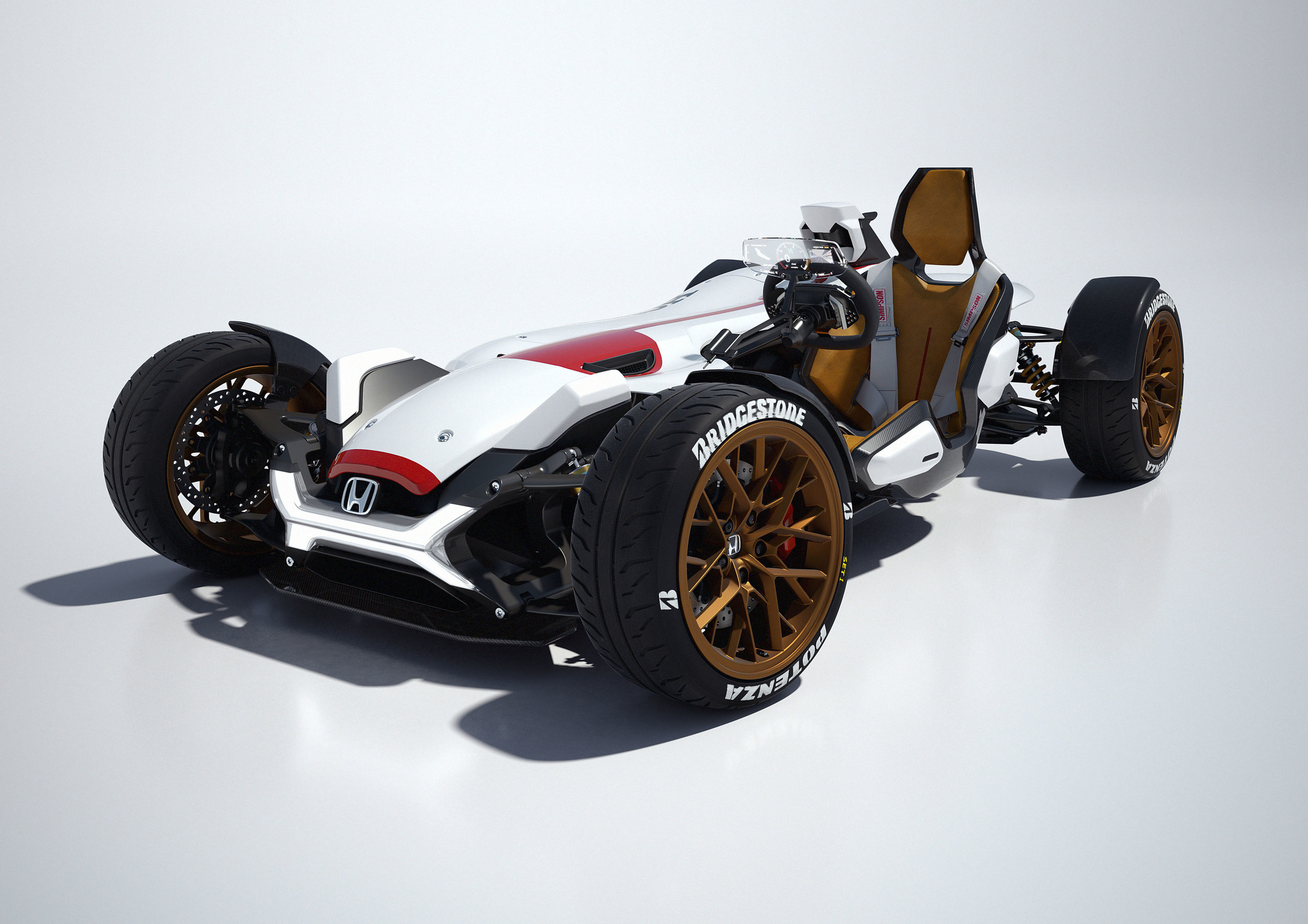 Project 2&4 Concept Is The Fruit Of Honda's Meaner Side
You can make fun of Honda all you want, but you know it deep down inside you that when they get serious, they kick some major venturi. NSX, S2000 and Civic Type R etc., and their motorbikes are shining example of their evil performance side.
Well, I guess Honda has been bottling up all the performance anxiety, because what they have come up next makes them look mental. Although Honda is working on an NSX, but it will be here when it will be here. Until then, you can get all the insane speed and brutal cornering with what is Honda calling their 'Project 2&4 Concept'. The concept will be revealed to the public at the 2015 Frankfurt Motor Show.
Behold the single seater fire ball of a car. You can say the car is somewhere between a motorbike and a gokart. You don't get luxuries like a windshield or a dashboard. There is a seat, a steering and pedals, and that is all you need to go around corners really fast. What is considered as car safety or driver safety carries no meaning in the world of Project 2&4.
The concept is carrying a 1000 cc V4 Honda motorbike engine. And that is no ordinary engine. It is from Honda's MotoGP motorbike RC213V and it redlines all the way to 14000 rpm. Engine produces 212 BHP at 13000 rpm and 87 lbs-ft of torque at 10,500 rpm. And considering the car only weight 405 KG, this much power is way too much already, but Honda didn't stop there and have mated the engine with a dual clutch 6 speed transmission.