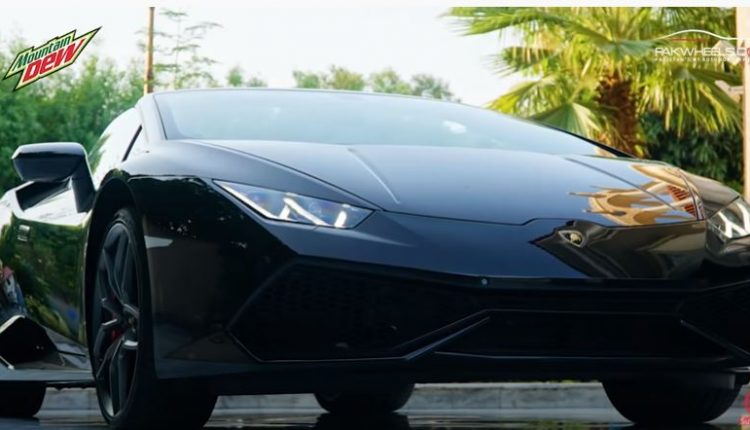 Punjab's Most EXPENSIVE Car Registration Just Happened!
Punjab Excise and Taxation Department has finally done the most expensive car registration in the province. A resident of Lahore has imported Lamborghini Huracan Spyder and was facing difficulties in getting it registered.
According to media reports, the price of the car is Rs11-crore. Meanwhile, the cost of its registration is over Rs4.5million.

Issues in Most Expensive Car Registration in Punjab: 
Earlier, the provincial department excused itself from registering the sports car because Rs10-crore was the registration deadline. "The department cannot register any car above this price line," the officials told media.
However, the reports further stated that the department altered its rules, upgraded its software and then registered the car.
Earlier, the owner of the car told media that he has remained unbale to get the vehicle registered. "I have been coming to excise office for ten days, but I am surprised there is no law in Punjab to register such cars," he told media last week. 
Before Lamborghini, the most expensive car registered in Punjab was of Mercedes GT Series. The price of that car was around Rs10-crore. The excise department got Rs3.5million as a registration fee of that vehicle.
Lamborghini Huracan:
The Supercar comes with 5.2L engine, and it is famous for its unique exterior. The car has specially designed wings at the front, to penetrate the wind at the front so that that car can reach to its maximum speed easily. This is the reason this car has an aerodynamic smaller front and a bit wider back. Furthermore, it has parking sensors and air intake vents at the front. 
 The car has three driving modes, i.e., Strada for a standard drive, then sport, and lastly, Corsa, which is for a track race.
One of the exciting features of this car is height control. You can increase it by pushing a button on the console. This feature can drive this vehicle on Pakistani roads without hitting its underbody with speed breakers and potholes. However, after the speed of 60km/hour, the car will come back to the original height to increase the car's stability and traction.
This 2018 model is Pakistan's eighth Lamborghini and 2nd Lamborghini convertible.  
Watch PakWheels' Review of This Car: