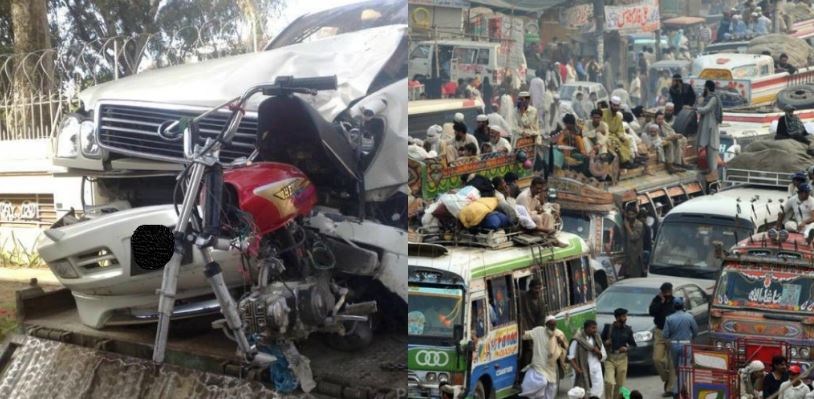 Road accidents are on the rise in Punjab. To illustrate,  in the last 24 hours alone,  six people have died whereas 923 were injured in accidents all over Punjab, reported a local media outlet.
According to the details, Lahore is leading in traffic accidents with 223 accidents, while Faisalabad and Multan are following the provincial capital with 81 and 57 traffic accidents respectively. The majority of traffic accidents involved bikers. Note here that City Traffic Police Lahore issued 492,745 challans to bikers who were not wearing a helmet. 
It was further revealed that out of 923 injured, 729 were male while 194 were female divers. Moreover, the majority of traffic accidents had drivers between 18 to 40 years of age.
Read Also: Over 25 thousand traffic accidents reported in just four months
In the light of this, police all over Punjab are cracking down on underage drivers and bikers who are not wearing a helmet and people who are using fancy number plates.
In related news, Pakistan Information Technology Board (PITB) also launched Traffic Accident Management Information System (TAMIS) in collaboration with Punjab Police and Traffic Police of Punjab. It is an electronic platform to report accidents to Traffic Police Headquarters in Punjab, so, that the authority can analyze the data to devise better and comprehensive traffic policies to save lives. 
For this and other automotive industry related news, stay with PakWheels.