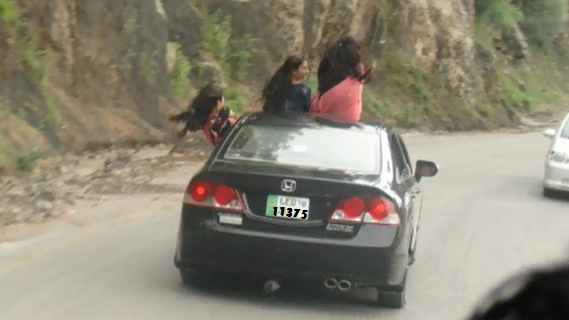 Spotting Unsafe Drivers, Bikers And Pedestrians By Fazal Wahab
One of our long time member and blogger Fazal Wahab started a thread on PakWheels forum about unsafe road users. Fazal has been an advocate of safe driving for a long time and tries to throw the light on the importance of proper road safety measures and responsible road behavior through his posts and blog contributions time to time. Once again, in an effort to help promote safer driving behavior among the road users, he created a thread that has attracted much interest from our readers.
Click here for Unsafe drivers, bikers & pedestrians spotting thread by Fazal Wahab
The purpose of the thread was to show the negligence of all sorts of road users. Whether you are a driver of a car or some heavy vehicle, a bike rider or a pillion rider, or even a pedestrian who crosses the road without any caution, if you are caught doing that on a camera, you should be put on display to make you realize you are at wrong here. It started from a website called TWIT (Texting While In Traffic). This thread basically is a Pakistani version of TWIT.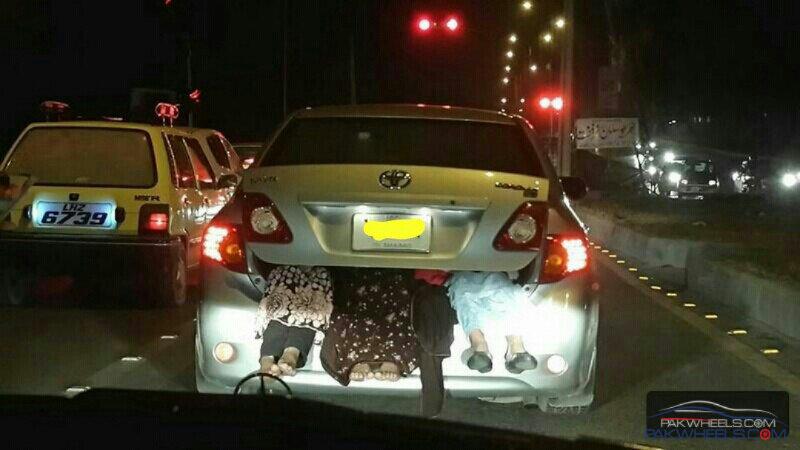 We as a nation need a lot of education and information to be a responsible motorist. Only a week of so ago, one of our bloggers wrote about the need for increasing the road awareness in road users. He encountered few bikers on his way to the home that were coming from wrong way after attending the Road Safety Workshop organized by a major Pakistani motorcycle producer. You can read his thread below.
Related: United Nations' Decade Of Action For Road Safety Plan And Pakistani Driving Conditions
The photos posted in the thread will amaze you. You will find all sorts of strange and most of the time illegal activities going on' from carrying a bike on the roof a car to girls hanging out of the sunroof of a car. Some posts are hilarious; some are downright irresponsible and idiotic. Go through the thread for all the photos and videos.