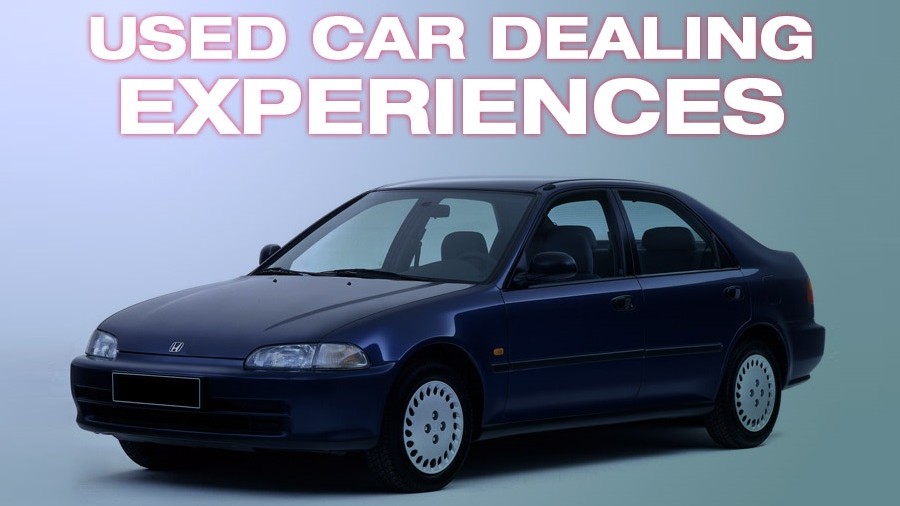 Used Car Buying And Selling Can Be A Unique Experience, Here Are Few Of My Stories. Enjoy!
Believe it or not, car sale and purchase is a weird activity in our market. It can give you an opportunity to own an extremely reliable car via a decent deal or can be a painful experience buying an overpriced machine that later eats a lot from your pocket. It can give you the opportunity to meet some truly honest people or may show you how badly people can betray. While online car selling websites and portals have created a lot of ease in publishing an ad, misuse of the medium has also been observed to quite an alarming extent. Here I would like to share some interesting experiences that I went through, or happened with some close connections in my social circle. Have a read and enjoy!
First Owner Car

In 2011 when I was willing to switch my Baleno while browsing PakWheels used car section I came across an exceptionally well maintained Honda Civic 1995. It was a first owner car as mentioned in the ad and the pictures showed a car that speaks for itself. It was no doubt one of the cleanest and gorgeous Civic 95 I ever came across. I called the seller and asked him a few questions, during which he assured that the car is a 1st owner car. So I planned to visit the place the next day. On getting there, to my surprise, I found a Civic 95 which was nowhere close to the pictures that were posted with the advertisement. It was obvious that the images were taken when the guy took custody of this vehicle.
Also Read: 2001 Suzuki Baleno – Used Car Review
On test driving, there were some suspension issues found, some power window connection problems and little work here and there. While I was already disappointed, it was found that the guy had this car for one year or so and didn't have it transferred to his name. On asking why, he stated that it will bring down the value of the car. To further amplify the misery, he revealed that the first owner had sold this car in the year 2001, and since then during all those ten years none of the purchasers got it transferred to their name and kept running on poor owner's name. And there was absolutely no record of how many people have used that car from 2001-2011.
Urgent Sale: Owner going abroad

It happened during last Ramadan when I was looking to replace my car. Ad of an exceptionally well maintained White colored 2002 Model City ExiS appeared on PakWheels. The car and its pictures were so tempting that it looked like the best City in town. The price mentioned was almost 100,000 lower than the market price and was tagged with an "Urgent Sale- Owner going abroad" phrase. I immediately called the owner since for that money it was a steal deal. The guy on the other side of phone mentioned that the car is on their name and he is selling the car only because he had to leave abroad for his studies and car must be sold within two days.
Also Read: Honda City, Amna Haq And A Whole New Type Of A Car For Pakistan
On the same day on my way back from the office, I visited his place in Gulistan-e-Jauhar only to find a busted City 2002 with pale white color, rust all around the body, a dent on one side which was so deep that it actually created a hole in the body. The engine had oil spills, and the suspension was visually dead. I got furious and asked why didn't he post recent pictures of his ride? And his answer was "yehi gari hay bus dhulwa k lee thee pictures me nay…"
Eye of an eagle

It happened in the year 2006 when an uncle of ours was selling his less than two years used 2004 City i DSI in Cyprus Blue color. The car was bought from his nephew and since day one was in the use of their family. It was a wonderfully maintained car, and they were selling just because the facelift 2006 City was in the market, and they wished to go for it. Hence, they published the ad in the newspaper. After Maghrib prayers when it was already quite dark, a guy on a motorbike came to inspect the car.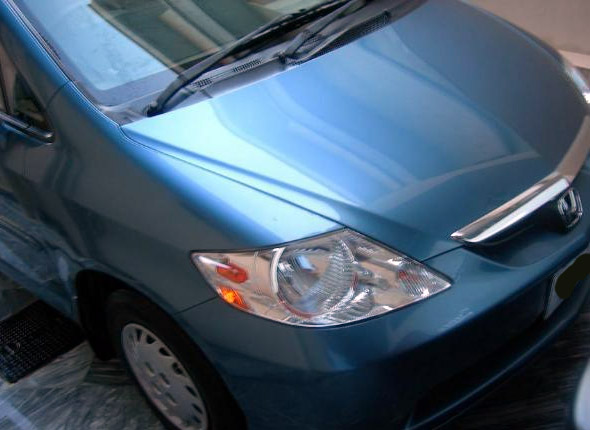 The vehicle was standing in car-porch lit by one tube-light only. That guy walked around the car once and immediately claimed that left front fender is repainted. My uncle got furious since the car was with them since the beginning and was never involved in any accident but the guy was ever so confident with his claim. Uncle then called his nephew who got the delivery of that City from the showroom, and was surprised to know that the car was actually involved in a mishap during transportation and Honda dealership had replaced the fender before delivery. Only Mr. Nephew knew about it and nobody else. The uncle was so impressed with the guy and upon asking he revealed that he works for an insurance company, and it was his every day task to inspect cars. Must say, what an eye!
A faithful mechanic

For the majority of people, a mechanic is like a priest when it comes to buying, selling or maintaining a car. People blindly trust them; buy whatever he says and refrain from a certain car he disallows. He wants people to purchase a car that he can understand and fix Mehran, Khyber, and the likes thus zindabad! It happened when I was selling my Suzuki Baleno in 2011. Upon posting the ad, several people visited, among those were these fellows. It was an old 1991 Mehran in a terrible condition that came with a young boy around 20 years old, a fat uncle, who was his father of course and their faithful mechanic in his late 20s, who looked terrified from the looks of a Baleno staring at him.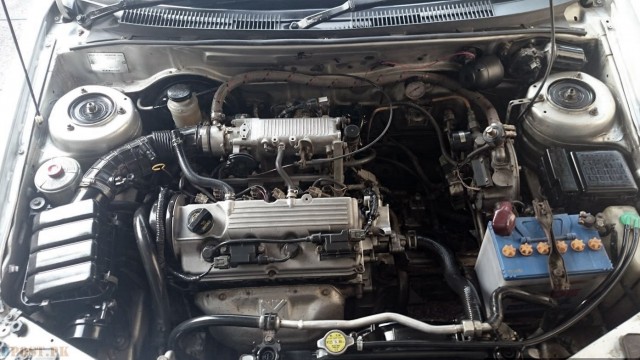 After getting out of the car, the uncle shook my hand and just like a Sheriff, ordered his canine to sniff the car. The mechanic asked me to open the bonnet; I had already spotted that the mechanic was terribly confused. For a few minutes, he was looking at the engine bay as if he was seeing an EFI engine for the first time in his life, and then he asked me to start the motor. Now when the engine is running the first thing mechanics do is to access the accelerator cable underneath the air filter housing to race up the rpm but to his surprise, there was no such thing in a Baleno. He kept looking here and there and asked me "petrol pe start hay?" I revealed to him that the car starts on petrol and switch to CNG by itself, and he was like "… ohh!"
Also Read: Remembering the Suzuki Khyber in Pakistan
Then he took the uncle away at some distance, and they whispered for a couple of minutes, and then the uncle came to me and said, "humaray matlab ki gaari nahi hai…"
Lancer nahi bikti

I used to own a metallic Brown Mitsubishi Lancer model 1991, and when I bought one, many people said, "Lancer kyun khareed le??" some said "Lancer is like Cancer," some said "bikti nahi, phass jaati hai" but I bought it just because I loved it. And during the tenure of approximately one year with me, I was stopped thrice and asked by people whether I am willing to sell the car or not? I know Lancers can be expensive to maintain, and people generally criticize it, but my experience of keeping a Lancer was fantastic. Even the experience of selling one was great. The car was trouble-free for a year with me and during some unfortunate financial troubles when I posted the ad for that car, it was sold within two days and went for some 20 thousand rupees more than the price I bought it for.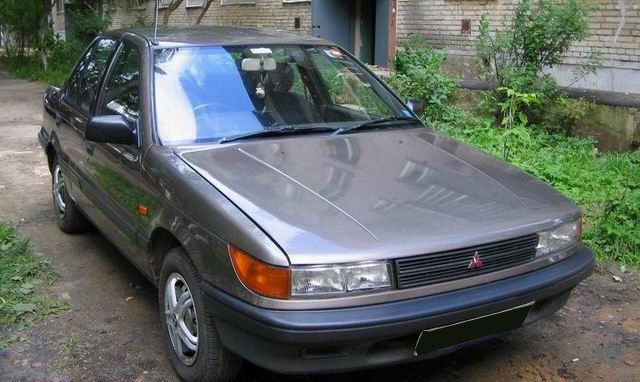 I am not a dealer

Our neighbors sold their Nissan Sunny 97 and few days later the same Nissan was found for sale on a website with an asking price almost 100 thousand more than what they sold it for. I called the seller and asked him a few questions. Upon asking if the car is in his name, he said "Cousin ke naam pe hay," on asking since when do they own it, he said "4 saal se humaray paas hai." And when I asked are you a car dealer, he said, "nahi janab me ye kaam nahi karta, bas zaroorat ki waja se baich raha hun"
Also Read: Nissan And Renault Discussed Plans To Launch New Cars In Pakistan
Original Condition

Once my friend was looking for a Suzuki Margalla so we sorted a few from Sunday's newspaper. We had a telephonic conversation with a person who said possibly everything to praise his car. The location he mentioned wasn't too far from my home, and as he said we will find the Red car standing in the street alongside his apartment. However on reaching the place, there was a White Margalla instead of Red as mentioned. The car was once red as there were signs of its color alongside the edges of bonnet and roof otherwise the color of this car was now White. The owner was happy with that 'Red' color that apparently was not, but he sure was an "original condition" fanatic!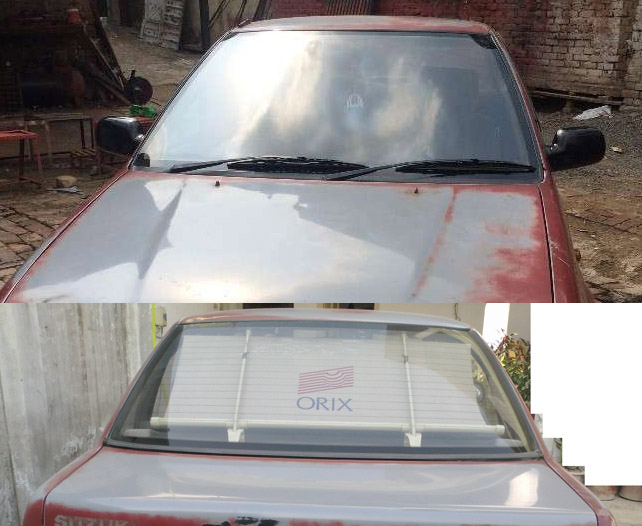 If you go out to buy a car or wish to sell one, you are sure to experience several such instances.
Do reply in your comments below if you have any such experience worth sharing.