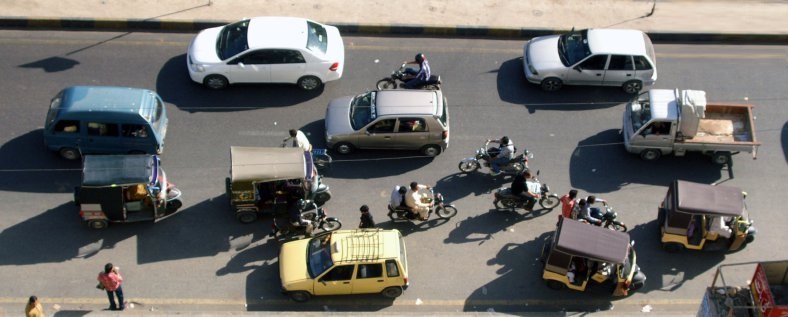 United Nations' Decade Of Action For Road Safety Plan And Pakistani Driving Conditions
On 25th December 2015 around noon I was driving on the university road to reach to my friend's place; I would have been half a kilometer away from expo center where I found around 8-10 bikers coming from the opposite direction. Considering a recent trend setup by these political parties to organize rallies on Sundays or other holidays, I ignored the bikers thinking it must be a faction of some political rally.
I found another bunch of bikers on the same road, another half a kilometer away. What caught my attention here was, all of these bikers in both contingents were in red shirts with Pakistan's flag printed on the back. I moved ahead lost in my thoughts and noticed there was a program being run on road safety organized by a leading auto bike brand in Pakistan. And bikers who had to go towards NIPA had chosen the wrong side to curtail their rides because taking the U-turn may add up 300-400 meters (3-5 minutes) to their journey.
Also Read: Atlas Honda US $100 Million Investment Doesn't Mean New Exciting Honda Bikes For Pakistan
Good Step But Implementation Had Flaws
The truth is, it's not at all surprising for any of us living in Karachi, to see motorcycles, cars, buses or even trucks coming from wrong directions on a one-way road. What was disappointing, is people violating traffic rules right after attending a program on road safety. As a marketer, I believe it is rather ironic that a campaign that was supposed to promote road safety neglected the very concept of it. I would not blame the campaign, rather how it was executed. It is commendable, and I appreciate the idea of creating a community of brand users and uniting them at a forum to inculcate a sense of road safety in the largest metropolitan of Pakistan.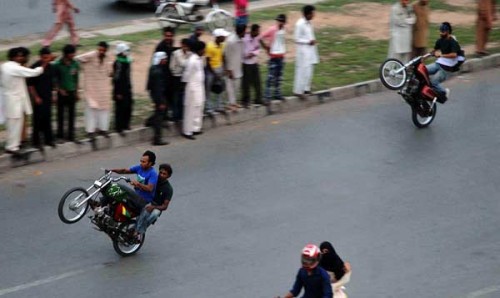 The Pakistan Bureau of Statistics' data on traffic accidents from 2004 to 2013 reveals a tragic fact: on an average, 15 people died every day in traffic accidents across Pakistan. While according to data by WHO, 17.4 per 100,000 people die in road accidents in Pakistan and global average stands at 18 per 100,000 people.
Tragic Deaths in Road Accidents
According to United Nations data, each year nearly 1.3 million people die – 90 percent of these deaths occur in low-income and middle-income countries, which have less than half of the world's vehicles. On 10th of May 2010, UN General Assembly passed a resolution A/RES/64/255 to address road accident and fatalities. It proclaimed the period 2011–2020 as "The Decade of Action for Road Safety". As a result, they set a goal to stabilize and then reduce the forecast level of road traffic fatalities around the world by increasing activities conducted at the national, regional and global levels. Half of the tenure has passed by, and we haven't heard or seen any initiatives at federal, provincial or even at a district level in line with 2011–2020 agenda here in Pakistan.
RELATED: 90pc Of Drivers In Karachi Don't Have A Valid Driving License
If you take a critical look at the statistics by WHO – Pakistan is below average in terms of deaths through road accidents but do keep in mind that especially in metro cities there are a lot of accidents that are not fatal in nature but leads to severe injuries and even disabilities for people. Hence, Pakistani urban riders and drivers need road safety awareness equally, to a driver on a motorway. Keeping aside the state of our road infrastructure nowadays, safety measures and crash dynamics of cars available in Pakistan, situation can be improved by honing the sense of road safety among motorists and pedestrians. Motorway police do conduct such workshops on road safety, but its reach and consistency needs to be improved.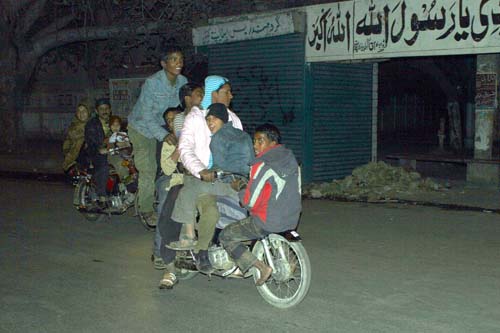 To increase the effectiveness of public awareness campaigns, it is essential to set its short and long term objectives and target audiences. Communicating and enforcing traffic rules can attain short-term goals.
Role of Tweens as a Long Term Plan
If European countries have the lowest rate of car accidents, it's not just because of the enforcement of law and penalizing the offenders, it's rather the planned public awareness programs, that matter a lot in following these traffic rules. Unfortunately, in Pakistan people do not know the normal speeds and the limits of their cars. Standard speed serves as a cushion for the drivers, which on exceeding driver will not be charged but that limit is a caution mark for him. In few states in India, traffic police are working to communicate reasonable speed limits to public – for instance, the motorcycle should be 50 km per hour and for an auto-rickshaw, it should be 30 km/h.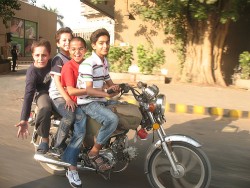 For long term objectives and bringing a behavioral change among society it is high time we take up such road safety initiatives and spread the word by creating more awareness. As per the marketing guru Martin Lindstrom, Tweens (aged between 8 to 14) influence the decision making of their parents and families. Based on Martin Lindstrom's research, brands develop their communication strategies targeted towards tweens. Similarly, for road safety awareness programs, schools can serve as an action ground to spread long term awareness about road safety as these students will become an ambassador for seeding a future change. District traffic police can conduct monthly sessions at schools with the objective to let students know basics about road sense for drivers and pedestrians. Similar to what the Japanese Schooling model does.
However, a collective effort is required from the public and private organizations apart from the authorities to promote and implement these road safety rules effectively – as part of their Corporate Social Responsibility.