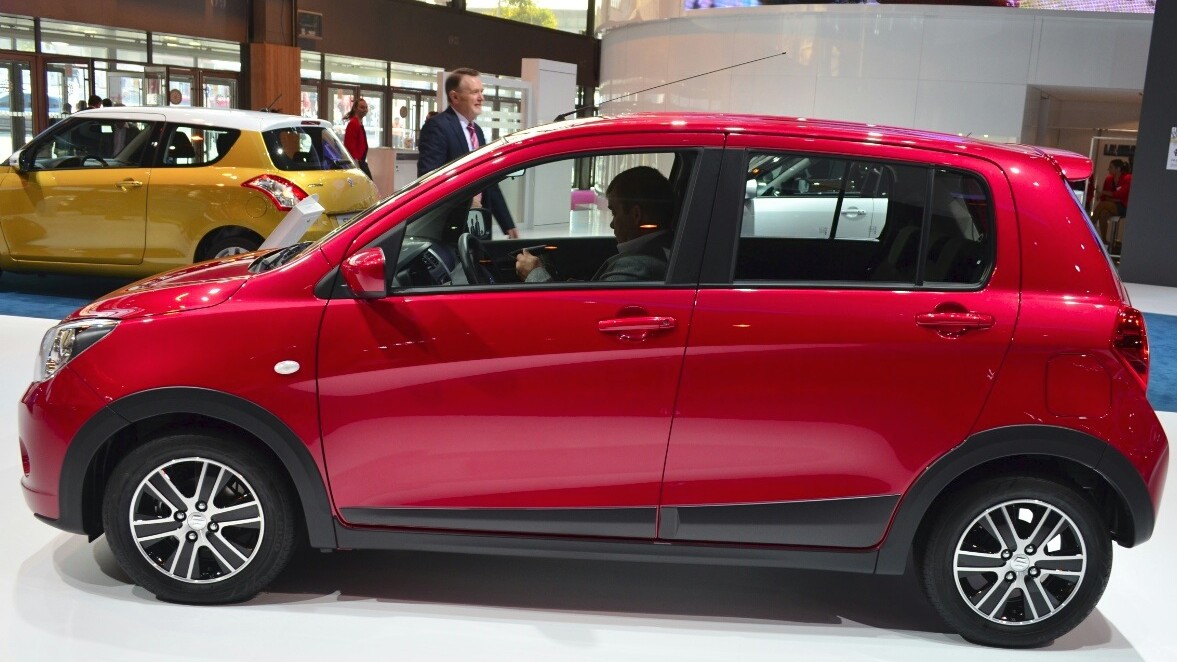 Suzuki Celerio Cross Unveiled At The Auto Expo 2016
For few months now we have been hearing news of Pak Suzuki introducing the new Celerio in Pakistan at the end of this year or the start of 2017 as a replacement for the Suzuki Cultus. Celerio is Suzuki's 4-door front wheel drive hatchback that was introduced back in 2014. It comes with a K-Series 3-cylinder engine that is also available in Suzuki's Wagon R in Pakistan. Just like every other automaker, existing or potential new entrant, Suzuki is also waiting for the auto policy to be announced. The launch of new models from existing local carmakers and European carmakers launching their cars in Pakistan all depends on what sort of incentives the government is going to offer to them.
Also Read: Pak Suzuki Will Be Replacing Its Suzuki Cultus With The All New Celerio
As mentioned before, 2016 Auto Expo has been going on in India lately where carmakers from around the world are showcasing their new models. Auto Expo is Asia's biggest auto show. The latest in the line is Maruti Suzuki Celerio Cross. According to IAB, Maruti Suzuki launched a "kitted up version of the Maruti Celerio" at the expo. The Celerio was launched in India at the 2014 Auto Expo. This updated version of the Celerio is a sportier version of the same car albeit it is powered by the same 1.0-liter engine. As far transmission options are concerned, the car is available with either a CVT or a 5-speed manual.
The Celerio Cross features a matte black grille with black accents all around the car at the bottom. The car has factory fitted body kit as well and comes with 6-spoke alloys. In India, car's nearest rivals are Toyota Etios Cross and Volkswagen Polo Cross.
The Cross version has been made after the success of Celerio in Indian auto market. And it was most probably an initiative taken by Maruti Suzuki by itself, and had nothing to do with Suzuki Japan. So the debate whether cars like these can be made available in Pakistan has mostly do with Pak Suzuki and their will to take such initiatives.
Courtesy: IAB