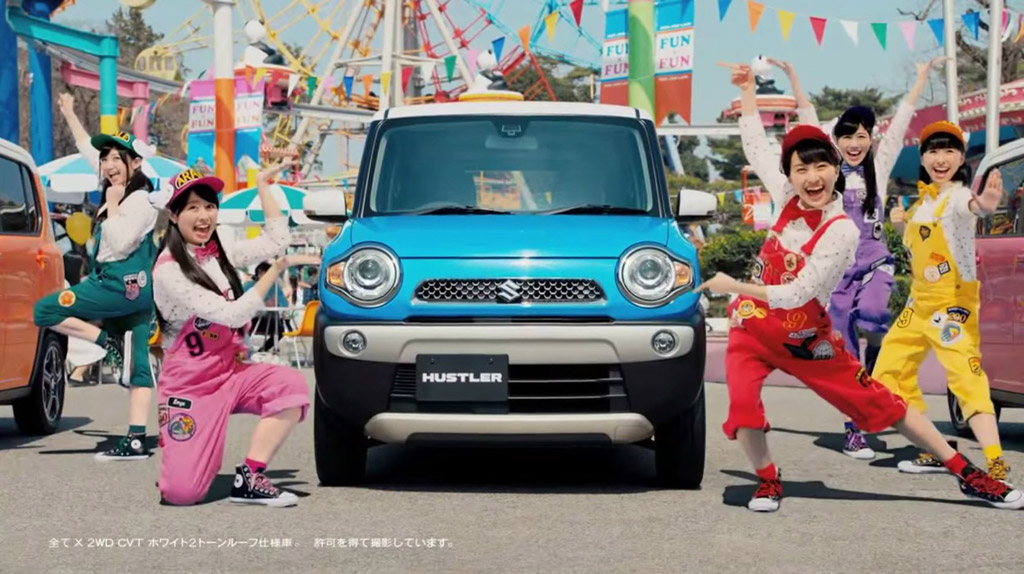 Suzuki Hustler: A perfect car for Pakistani millennials
Take a look at the state of the current local automotive industry in Pakistan, and you'll quickly realize that there really isn't anything that genuinely appeals to modern day millennials within Pakistan. Of course, a car like a Suzuki Mehran or an old Toyota Corolla is going to be more than enough for most of their day to day needs, but we don't imagine that anything from the current local lineup appeals to them as"hip and trendy." Yes, there are cars like the brand new Civic that could be seen as such, but those are far too expensive and mostly driven by people twice their age. It's a good thing Kei cars exist in Pakistan then. Their small size, relatively cheap price, great fuel economy, a bunch of features fitted as standard, and the fact they don't always cost an arm and a leg to purchase is what makes them so appealing. And within our opinion, the Suzuki Hustler might just top the list as being the perfect car for millennial's in Pakistan.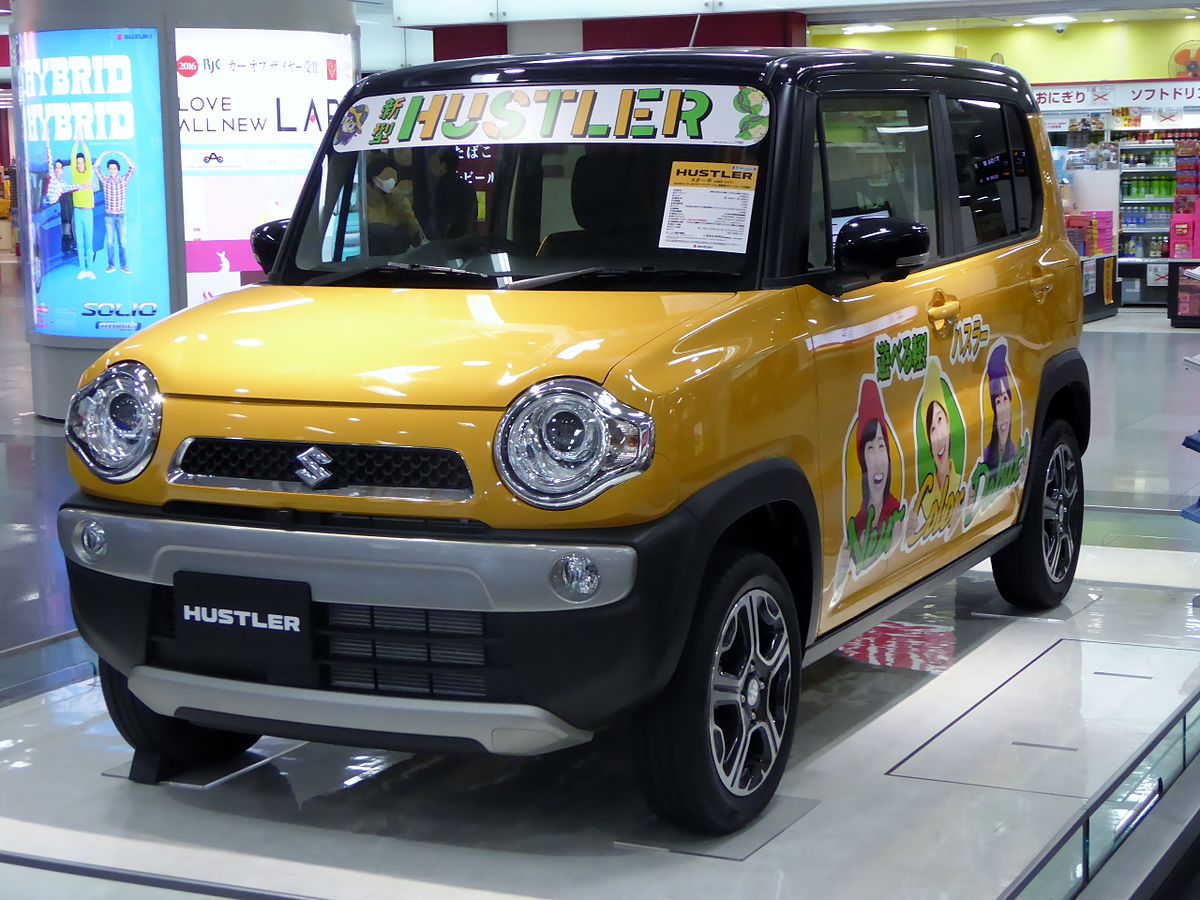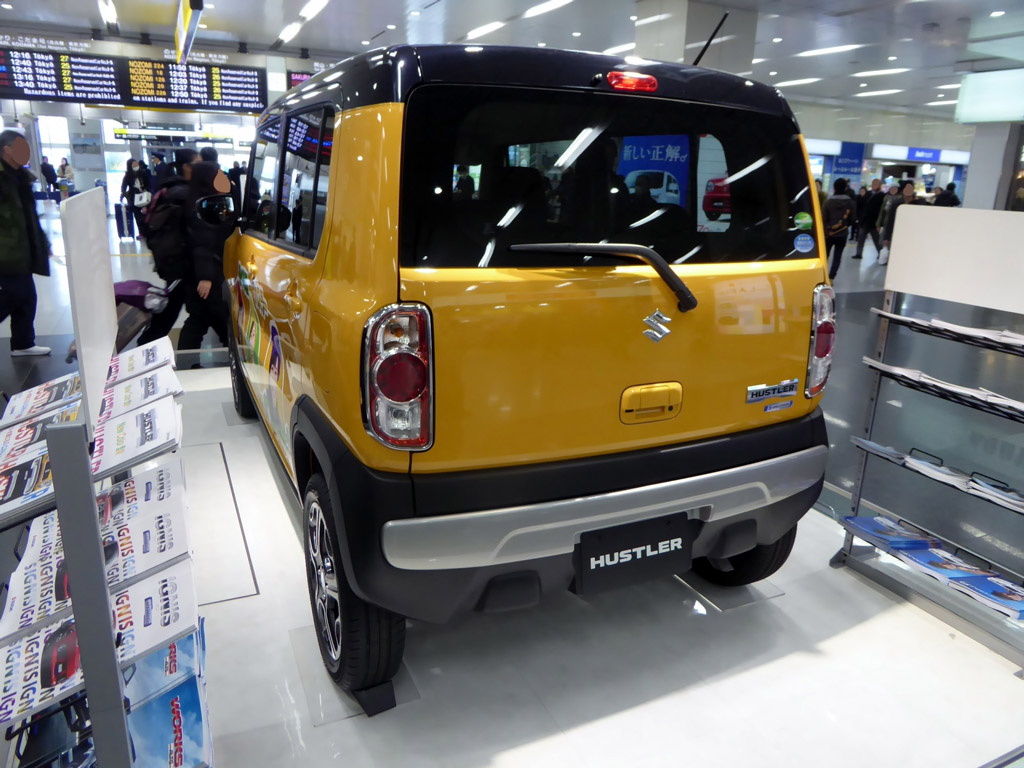 Exterior
First, let's start off with the styling of the Suzuki Hustler, and to put in a nutshell the Hustler is a very attractive looking car in a fun quirky sort of way. It looks like a cross between the Toyota FJ Cruiser and a Mini Cooper. The Hustler could actually pass off as a Japanese Mini Cooper, and if you know anything about Mini Coopers, then you'll know they are highly sought after by millennial's as the perfect first car. On the front end of the Suzuki Hustler, you get a pair of round headlights placed between a small grille, along with some contrasting silver/white (depending on which exterior color you go for) trim pieces all around the car. The overall body shape of the Hustler is fairly boxy and features an eye-catching two-tone paint job. You can get Suzuki Hustler in a various range of lively colors that include a bright orange, an almost Miami blue color, a glossy black, a dark British racing green, in addition to other colors that even include bright pink. That styling of the Suzuki Hustler is very gender neutral as well, its a car that appeals to both guys and girls. Plus at first glance, most people don't think its a Kei car at all. They take it for some rugged off-roader, that is probably partly thanks to its large tires in comparison to other Kei cars. Overall the Suzuki Hustler is definitely more of a "style icon" then a lot of other small Japanese imports on the road today.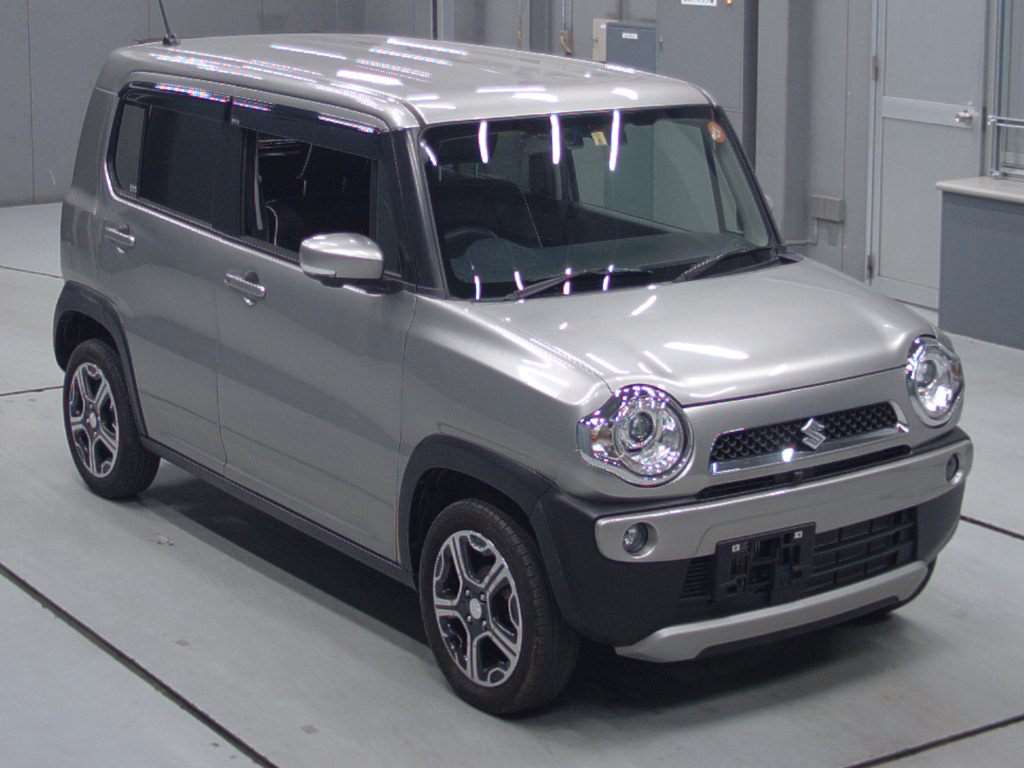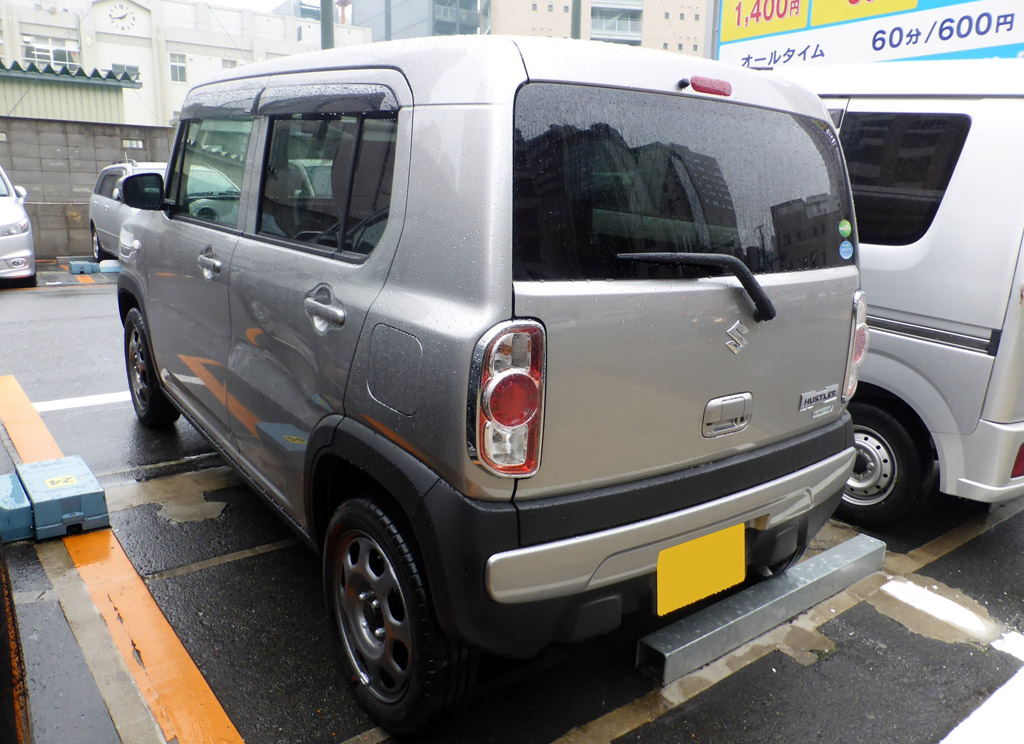 Interior
Moving on the interior of the Suzuki Hustler and it's just as quaint and quirky as the exterior. You again get a two-tone interior that has contrasting trim panels all around the vehicle that come in either white, red, black, orange among other colors depending on the exterior color of the Hustler. The steering wheel is your usual Suzuki steering wheel that you can find in the Wagon R and Stingray among other Suzuki Kei cars. The higher-end models come equipped with media controls, while some even come with cruise control and paddle shifters. But those are post-2016 model Hustlers and are rarely seen in Pakistan. The central instrument cluster also has a fun startup animation which greets you every time you turn the vehicle one or off. Push start ignition comes as standard in addition to climate control, electric mirrors, electric windows, heated front and rear windows, rear wiper, and a two-speaker audio system integrated into the touchscreen infotainment system that is regrettably only in Japanese. The seats also come with a funky pattern and have piping alongside to match the exterior color of the vehicle. Speaking of the seats they are also very comfortable and feature a good amount of side bolstering, and if you lift the center armrest up there is even enough room for three people in the front. To summarize, the overall design of the interior is very well done. It's intuitive without being too over-cluttered, and there is definitely a touch of quality to all the interior trim pieces.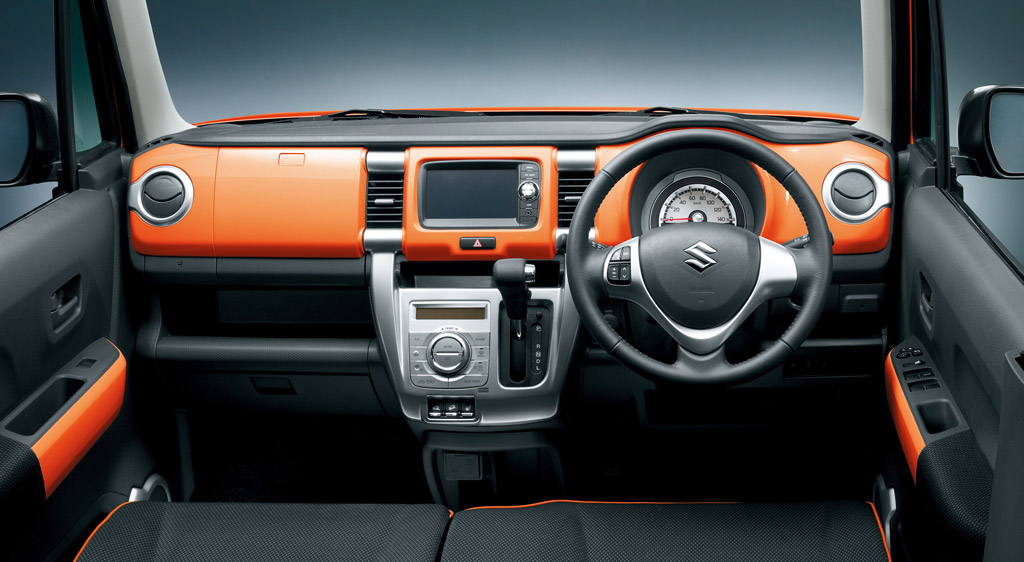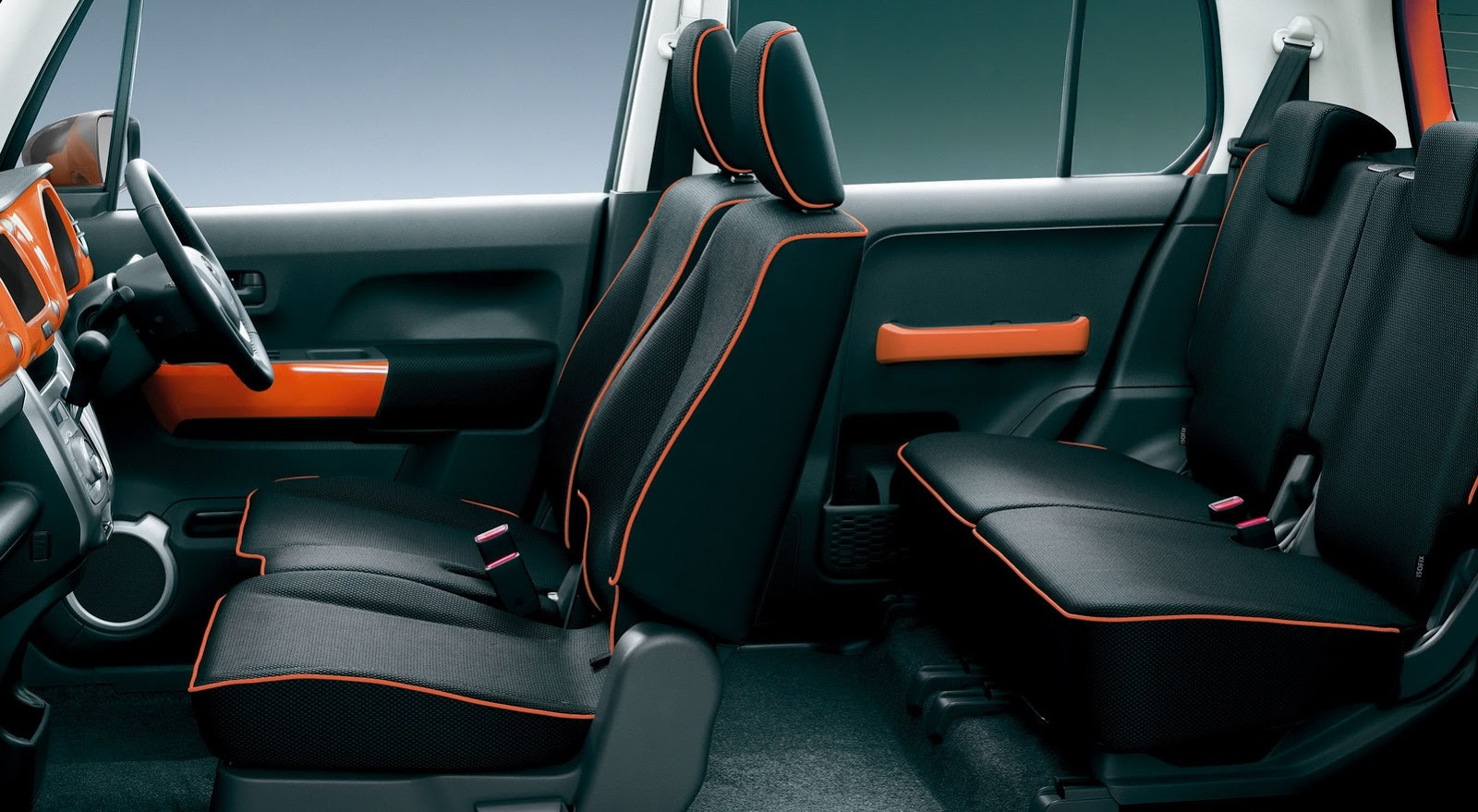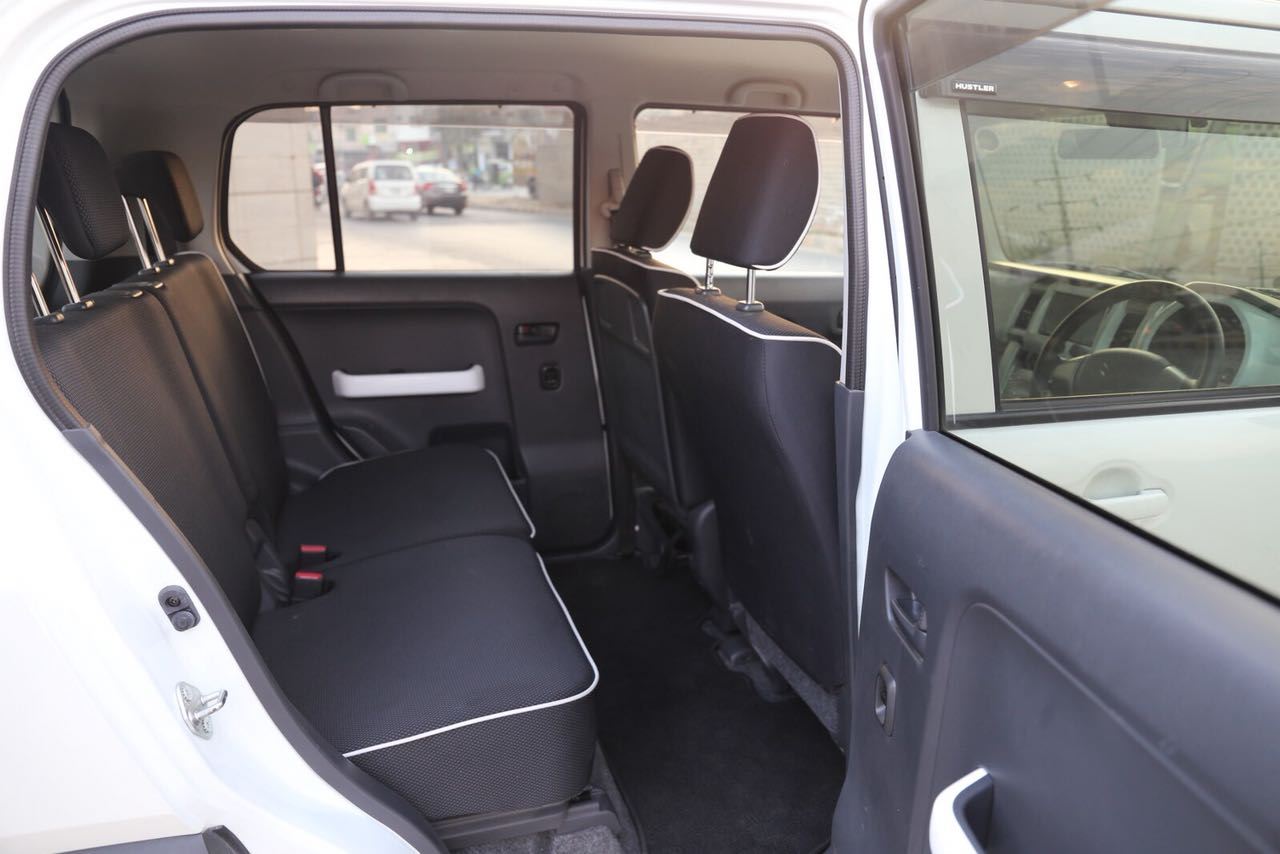 Engine + Transmission
From there we move on the engine. The Suzuki Hustler has the same 660cc inline-3 cylinder engine that you find on pretty much all Kei cars. It produces 51bhp and 63Nm of torque in its naturally aspirated guise while the higher-end models also include a turbocharger that bumps power to 62bhp and 95Nm of torque. This comes mated to either a 5-speed manual or a CVT transmission that also features a sports mode button, though the manual is hardly ever imported to Pakistan. Obviously this combination is not going to make for a thrilling mountain road brawler, but it has more than enough performance for what task most millennials would do with it which is probably popping down to the nearest coffee shop for some overpriced caffeine to fuel their all-nighters.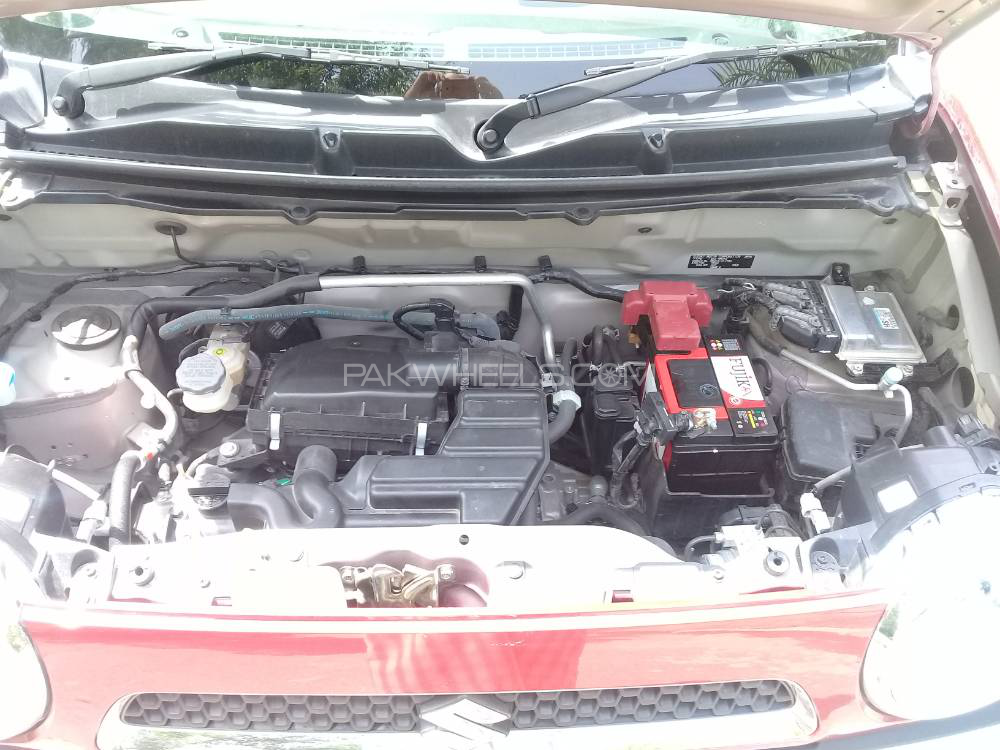 But the Hustler is more fun to drive than you think, the steering has a decent amount of feedback, and while visibility isn't the greatest in the world, it can make for a fun midnight cruiser if you're into that sort of thing. And not to mention the fact that the 660cc motor is going to be very economical as well; expect to get at least 18.5-19 km/l when driving under a combination of highway and city driving, but if you are more light-footed than other drivers than that number can easily rise up to 22-25 km/l if you're extra frugal. Because if there's one thing not just millennials but people in general hate is paying for fuel. So with 18km/l, you should have plenty left over for all your textbooks and instant noodles.
Price
The last thing we're going to have to discuss is price, and well the Suzuki Hustler isn't exactly what you call cheap even if you're not a student living on the budget. The Suzuki Hustler starts at around PKR 10 lac for a very basic and high mileage unit, and you are going to need between PKR 12-14 lac to get a really good example with features like Eco-idling, and heated seats. That is a large amount of money for anyone to drop on a Kei car, especially a student. But with the Hustler's great looks, good driving dynamics, decent features and overall charming personality it indeed is the perfect car for millennials in Pakistan. If it wasn't so expensive (for students) it would almost be a no-brainer.