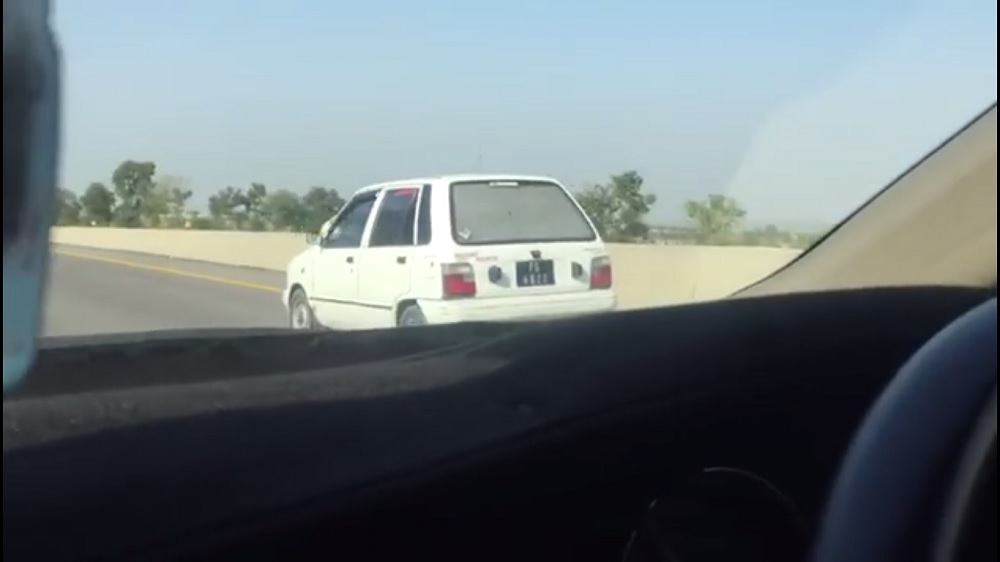 Suzuki Mehran Caught Doing 145 km/hr on Motorway
Here is an interesting video, that our friend Abdul Hadi shared on PakWheels Facebook Community. Though the intention of sharing this video is not to promote reckless driving. It is surprising that a 800 cc three cylinder car can speed soo much. I wonder what this guy has got under the hood.
Please drive safe, speeding thrills but kills!! Wear your seat belts and obey traffic rules & regulations.
What do you think about this Suzuki Mehran? Does it have some modified engine under the hood? Do share your thoughts on this.