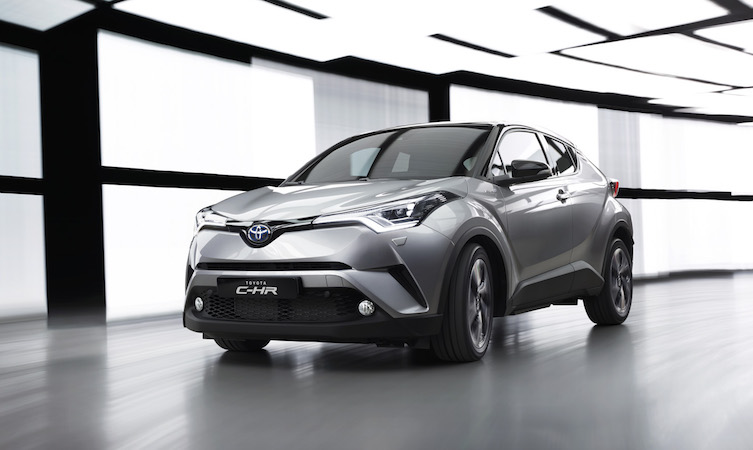 Toyota C-HR – Another Great Addition to the Global Crossover Family
Crossovers are getting popular across the globe. They look like SUVs but drive like a sedan, reason: most of the crossover in the market are based on their sibling sedans. They have taken over the automotive scene with a storm and people have started looking more into buying a compact crossover than a sedan due to their utility and functionality. In Pakistan where choices are already limited, a couple of crossover options have taken over the market. I would say, maybe only one at this time; the all time favorite imported Honda Vezel aka Honda HR-V by Honda Atlas. Although there are many similarities between Honda Vezel and Honda HR-V; people tend to buy a used imported Vezel due to availability of long list of features which are not available on the brand new HR-V.
Read also: Honda Atlas Launches 2016 Honda HR-V At An Exclusive Event In Lahore
Toyota has been working on one such crossover for the last couple of years after Honda Vezel/HR-V received some major spotlight in Japanese domestic market as well as in the Europe and the United States. Few months ago we reported the release of C-HR, a crossover by Toyota which can and will go head to head against Vezel/HR-V, Mazda CX-3 and Nissan Juke. We can say C-HR is something Toyota fans were waiting for a long time. Toyota now has released some more details as far as interior and engine options which we didn't know at initial reporting.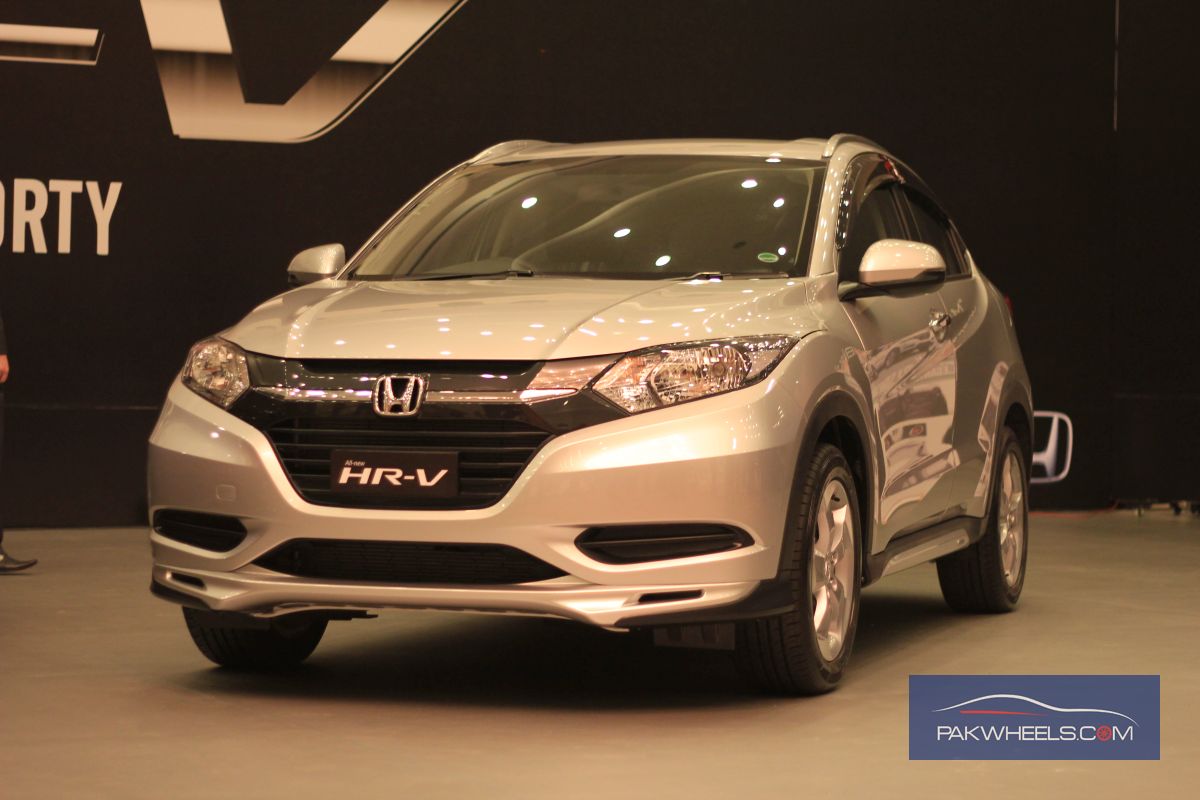 C-HR is based on Toyota's new platform known as Toyota's New Global Architecture (TNGA) which is also currently in use by the new Prius. C-HR is second vehicle using this platform. C-HR is 171.7″  long, 70.7″ wide while 61.2″ tall. To give you an idea about its size; PKDM Corolla is 181.8″ long, 69.88″ wide while 58.07″ in height.
Read also: The New Toyota C-HR Can Be A Potential Honda Vezel Killer
As reported earlier the C-HR will be available in three engine options as of now. The first option is 120 hp, 1.8-liter four cylinder petrol engine+hybrid electric motor mated to the eCVT gearbox that is also available in the current generation Prius. 1.8L engine will produce a combined city/highway mileage of 3.7L per 100 kilometers (27 km/l). The world is moving on turbos now so why not for C-HR. The C-HR will also be offered with a petrol-powered 4-cylinder, 1.2-liter turbocharged engine producing 114 hp. The 1.2T will be mated to either a six-speed manual or a CVT gearbox. This variant will produce an impressive mileage of 5.7L per 100 Kilometers. C-HR will also be available with 2.0L, 150HP engine but in the limited markets.
Now for interior, its very impressive and brand new design from Toyota. According to Toyota , the interior design is very driver focused, upscale and modern to compete not only against its rivals but also the luxury brand crossovers. The fit, finish and choice of materials are well-selected and very attractive. Toyota said in a statement
"Our aim as Toyota's European design centre was to deliver a unique style – modern and sensual at the same time," said Alexandre Gommier, from Toyota's ED2 Design Centre. "The uniqueness of the C-HR's interior design is based on a stable structure with 'Emotional Surfaces' and 'Innovative Details. These key features provided us with the opportunity to approach the design with a fresh perspective. As a result, the C-HR showcases the emotional appeal of Toyota's interiors of the future."
C-HR will come with tons of safety features. Toyota's active safety package "safety sense system" will be standard across all trim levels, which includes a pre-collision system, road sign assist, lane departure warning, pedestrian detection, automatic headlights, and adaptive cruise control. Every trim of C-HR will get backup camera, smart entry and push button start as well as automatic high beam, which dips to oncoming traffic. If you love music there will be an optional 9 speaker 576 watt JBL audio system. Two tone metallic color option and optional 18″ alloy wheels will also be available to choose.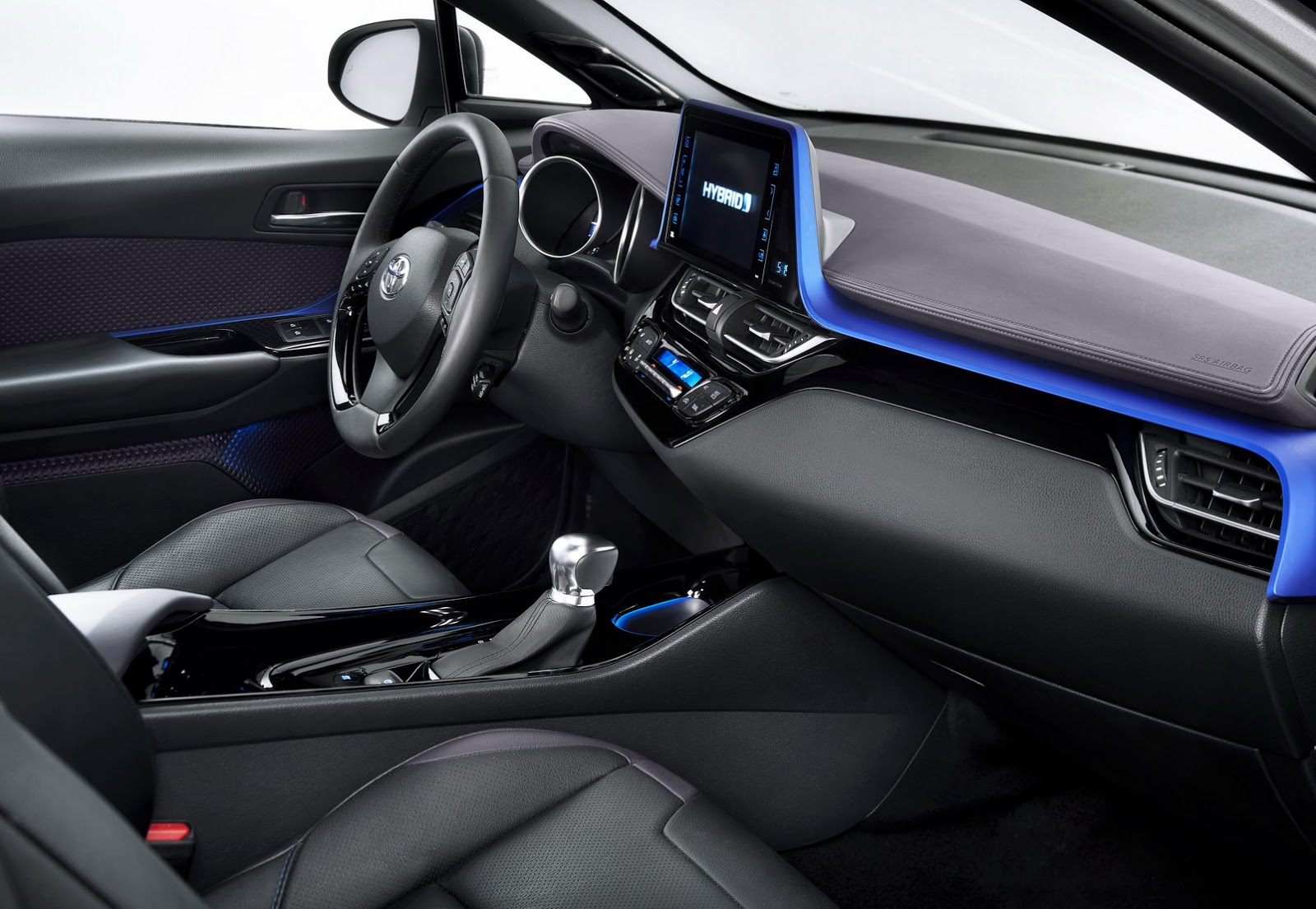 Overall the new C-HR is a nice addition to already crowded global compact crossover segment. Though the 1.2L Turbocharged C-HR looks more attractive, the current Hi-octane fuel fiasco in the  country we are experiencing and under extensive discussion related to 10th Generation Honda Civic will bound potential buyer to go after 1.8L Hybrid option. There are no news on the prices as of now . I am hopeful that we will see this beauty soon on our roads.
Do you think that C-HR will be a tough competitor to Vezel? Let us know in the comments section below.