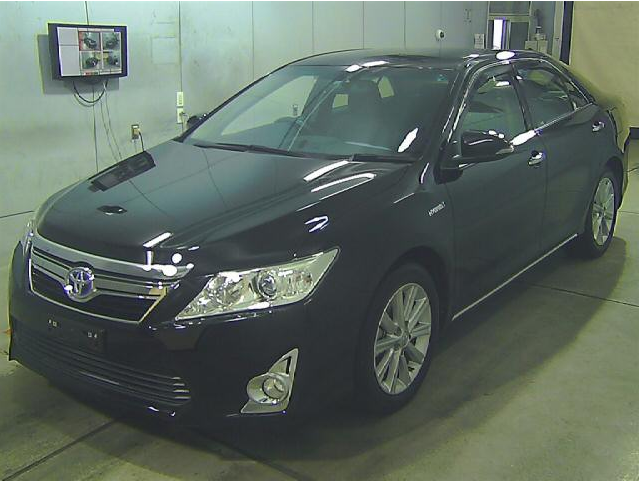 Finding a suitable executive saloon in Pakistan is a nightmare for customers in this niche market segment. The main reason is that in Pakistan, cars are categorized in terms of engine capacity and not the size i.e wheelbase. The world over cars with wheelbase up to 2400mm are super minis(Mira/Alto), 2550mm are small hatch backs (Vitz/Passo), 2600mm(Corolla/Civic) are mini saloons, 2700mm (Premio/Accord) are mid-size saloons, and 2800mm are executive cars. Beyond 2800mm are luxury models. Now to confuse buyers, our local car manufacturers put an 1800cc engine in mini saloons like Corolla and Civic and try to place these in executive class. Buyers, having no other options are forced to buy these toys at exorbitant prices nearing Rs 2.7 million.
The actual executive cars e.g Mercedes E Class, BMW 5 Series, Audi A6, Honda Accord 2400cc and Toyota Camry are only available through import. Since these fall beyond 1800cc tax slab, hence the landed cost is much higher due to heavy customs and other duties. Things have changed however with the reduction of import duties (25% rebate) on hybrid engine cars. But still these are beyond reach of most keen executive car buyers. For example importing a 3 years old hybrid model of an E-Class Mercedes, BMW or Audi which get maximum rebate in custom duties, would end up in the 7 million range. This brings us to ever reliable Toyota Camry 2500cc Hybrid that has wheel base of 2775 mm.
Launched in 2009 in USA, worldwide sales of the Camry Hybrid represent 8.3 pc of Toyota's total hybrid sales, ranking second after the Toyota Prius, with more than 187,000 units sold. In fact, Toyota's Camry Hybrid is so easy to live with, you'd wonder why people buy the petrol version. Unlike the Prius, the Camry Hybrid doesn't throw technological curve balls at the owner and you don't need to be a tech savvy to operate it.
Technology and Functionality
The Toyota Hybrids have an engine and two side-by-side electric motors. They work together or separately depending on demand. Though the driver can specify electric-only mode (which only goes for about 2km), there's no choice or need to switch to all-engine power. Camry uses different combustion timing that better suits its hook-up with the electric motor. All power goes through a CVT automatic transmission. There's brake regeneration – one electric motor acts as a generator when the car is coasting or braking and the energy goes back into the storage batteries. The 2012 Camry Hybrid boasts the latest incarnation of Toyota's Hybrid Synergy Drive. The hybrid system again teams a four-cylinder engine, a small high torque electric motor and nickel-metal hydride batteries. Power continues to be directed to the front wheels through thecontinuously variable transmission. The first half of the Camry Hybrid drive train is a new Atkinson-cycle version of the base Camry's 2.5-liter four-cylinder engine. (An Atkinson-cycle engine gives up a little power output in exchange for improved fuel efficiency and reduced emissions). The engine produces 160 horsepower. The larger displacement and more efficient combustion boosts torque to 156 pound-feet. The second half is a 105-kW electric motor and a 245-volt battery pack. The battery pack consists of 34 nickel-metal hydride modules, each of which contains six 1.2-volt cells. Combined power output of the hybrid powertrain is 200 horsepower. Compared to the gasoline-only variants, several features are unique to the hybrid. In addition to the hybrid powertrain, the petrol engine has no belts and the electric power steering, brakes, and air conditioning all are fully operational once the internal combustion engine is deactivated. A real-time dashboard screen shows power distribution and the operation of the hybrid system and the tachometer is replaced by analog fuel economy readout. The hybrid drivetrain has also necessitated a redesigned front subframe, along with remodeled rear and center floor pressings. This was required to accommodate the battery pack, which is stowed in the trunk.
Economy
2012 model demonstrated Toyota's expertise in gasoline-electric hybrid technology, delivering a 49 mpg EPA fuel economy rating with a combined average of 53 mpg. So, how did the automaker produce a car with more power and more miles per gallon? Weight is a major nemesis of fuel economy, and engineers cut around 250 pounds from the new Camry. This includes trimming the size and weight of the battery pack. Aerodynamics plays an important role in fuel economy in 2012 Camry. To reach that number, underbody aerodynamic cladding was strategically placed and, the side-view mirrors and taillight lenses have integrated small fins that create a buffer around the car, helping the vehicle to slip through the air. By employing the Eco mode, which maximizes fuel economy across all driving conditions, and the new EV mode that keeps the vehicle in electric drive only up to 25 mph, the readout was 58.5 mpg. Other measures include wheel spats and underbody pans which reduce aerodynamic drag from 0.28 to 0.27 (Toyota Prius registers 0.25 Cd), an "Eco" operating mode for the HVAC system that reduces the output of air conditioning to assist fuel economy, and Vehicle Dynamics Integrated Management
Driving Impressions
The 2012 Toyota Camry Hybrid is notably quicker and responsive, thanks to revised suspension tuning, therefore feels more planted on the road and less disturbed by bumps. It has exceptionally smooth ride, and is considered sportier yet affordable executive car, remaining fairly agile. Toyota has put a lot of work into the suspension, retuning it to improve handling. Thereby making it very comfortable, both in suspension suppleness and in the softer seats, and making long distances quite enjoyable. Toyota says the scoot from 0 to 60 mph is 7.6 seconds — halfway between the petrol V6's time of 6.8 seconds and the four cylinder's 8.6 seconds. Throttle response is near perfect, ideal for highway on-ramps. At the same time, the car is smooth as silk in low speed conditions. Transition from petrol engine to electric motor and back again is seamless. Brake pedal feel is equal to all gasoline powered Camrys and very linear. In terms of handling, the Camry is more than competent and is devoid of vices and totally predictable. It corners well and the electric power steering has good on-center feel and offers decent driver feedback quality. Toyota has made wind noise almost nonexistent in the Hybrid Camry with stronger door and rocker area seals, optimized placement of sound insulating materials, foam at roof, pillars and door openings and acoustic glass used for the windshield. All this adds up to a controlled, balanced and comfortable four-door sedan.
Design
The new Camry is well proportioned and attractive, and matches external subtly with a spacious and efficient cabin that is simple and elegant. The interior gets leather and lots of electronic equipment but it's subtle and there is no design overkill. 2012 Camry Hybrid had an all-new platform, with body dimensions of 4825 x 1825 x 1400 mm. The result is a familiar looking vehicle, even though designers clad the sedan in all-new sheetmetal from bumper to bumper.
Comfort
The 2012 Camry's cabin was nicely furnished and was on par with competitors. Even now, you won't feel like sitting in an obsolete car. Inside the cabin, the revised interior for the 2012 Camry felt slightly roomier. Door panel controls also move higher, allowing knees to move more freely. But the most notable improvement was in interior materials. The previous mismatch of poorly fitted hard plastic has been replaced with better construction and a more pleasing array of textures, trim and subtle decorative stitching.
Safety
Camry Hybrid picks up the safety features of the petrol Camry, with a five-star crash rating and eight airbags. The package also includes stability and traction control, ABS brakes with brake assist, hill-start assist and stability control. Seat belt warnings for the five seats and a reversing camera with the image 150 mm touch-screens. The HV leather package offers blind spot monitors in each mirror.
Costs & Popularity
Due to import restrictions of 3 years, Camry Hybrids as old as 2012 can be imported in Pakistan of course getting a rebate of 25% in custom duties. Approximate custom duty on 2012 basic HV model is Rs2,200,000/-, HV G is Rs2,400,000 and HV G Leather package is Rs2,800,000/- Total landed cost of a basic HV (w/o sun roof) will be approximately Rs4,000,000/-
Hybrid Camry is definitely a winning combination if you are looking for a substitute to decade old German executive cars in the same price bracket.