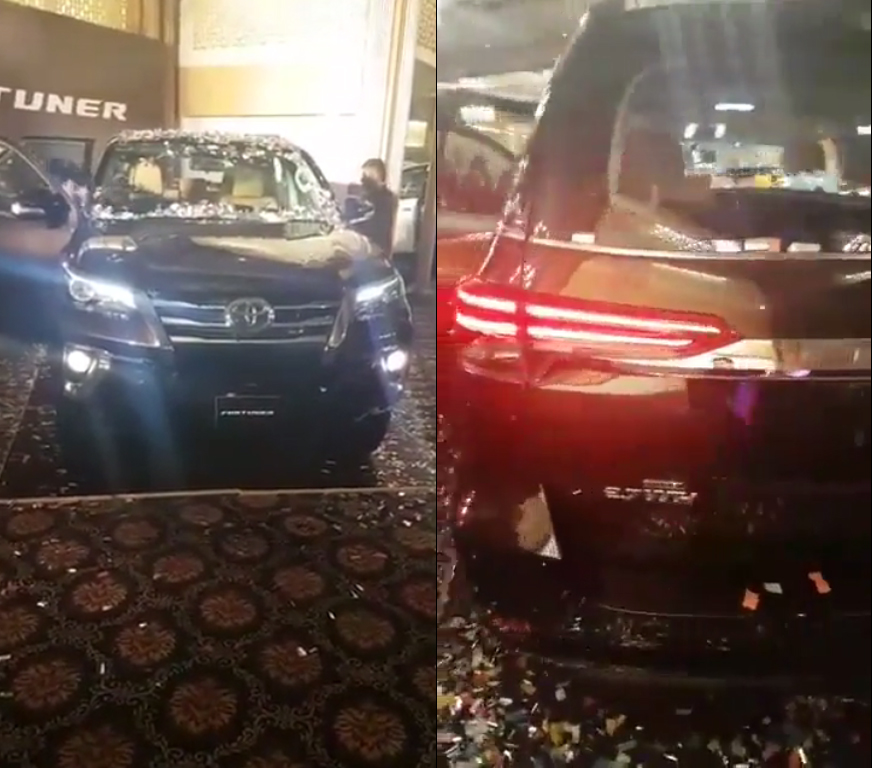 Toyota Fortuner Officially Launched by IMC in Pakistan
The day of 27th September (2016) marked the advent of two vehicles being introduced in Pakistani Automotive market. It is true that Pakistani Automotive industry scarcely witnesses the launch of new cars, but with the Government's recent take on the new auto policy and the ongoing economic corridor (CPEC), perhaps Pakistani Automotive Industry is finally beginning to shift its gears.
Video Courtesy: Shan Khan
Also, Check out Toyota Fortuner 2018
Indus Motors Company held an event on 27th September in Pearl Continental, Karachi. After months of speculations and spy shots, the company has finally unveiled two new vehicles: Toyota Hilux Revo and Toyota Fortuner.
Read More: Toyota Hilux Revo Officially Launched by IMC in Pakistan
The company's top level employees and IMC (3S) dealership network was invited to the official announcement and launch ceremony for the arrival of these new models. While a news-break covered the launch of Toyota Hilux, this entry is specifically aimed towards the 'All new Toyota Fortuner'.
Video Courtesy: Asad Burhan
The vehicle is recipient to an exterior as well as an interior facelift. However, the engine will remain the same; 2.7L 2TR-FE inline-4, DOHC with VVT-I.
It should be noted that this vehicle is expected to arrive in the local market in the beginning of the next year, with an expected price tag of PKR 4.9-5.6 million.
Stay tuned for more details as we will be covering these vehicles in detail in the coming days.