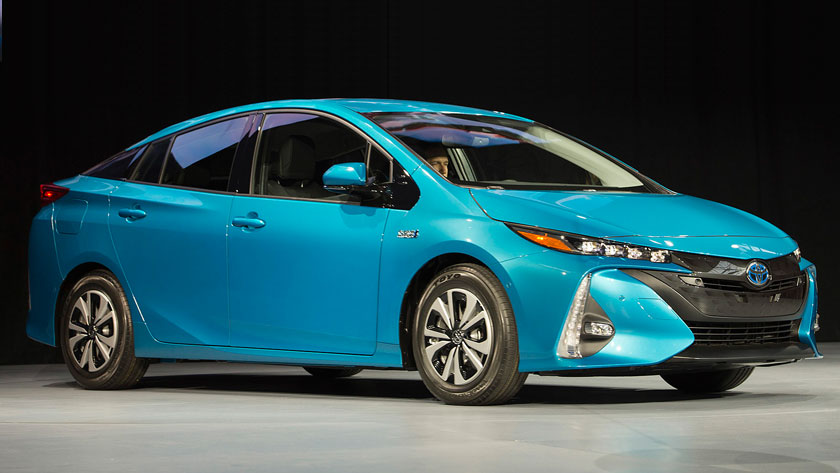 Toyota Prius Prime Plug-In – Perhaps The Most Premium Prius Of Them All!
Prius is considered the benchmark when it comes to Hybrid Synergy technology and has carried throne of being the world's best-selling hybrid car. The Prius was the world's first mass-marketed hybrid when it was first released in Japan in December of 1997. When you talk about the exterior, there is little doubt that there are a few positive as well as negative thoughts about it and you will always find a joke/meme around it on social media but it's a fact that Prius sells well because it serves the purpose it was designed for: the fuel economy.
The fourth generation of Prius was released around six months ago with all new exterior and interior. Toyota Prius in the past was available in various flavors like a hatchback Prius C [Aqua], Prius V [Alpha], a regular Prius as well as a Plug-In model. Today, Toyota released the second generation of the Plug-In model and named it Prius Prime Plug-in.
The Plug-in model is based on the same but new regular Prius platform that belongs to Toyota New Global Architecture (TNGA). The Plug-in has a different front and rear design altogether. At the front, there are new quad LED headlights while at the rear end, you will find newly designed taillights which run the entire width of the car.
Want to buy one? Read: Toyota Prius Buyer's Guide
The new Plug-in comes with an increased Electric-only range and higher speed. All thanks to the new 8.8 kWh lithium-ion battery pack that keeps the Hybrid Synergy Drive in EV more frequently. Prius can be charged from a standard home outlet in 5.5 hours @ 120V while charging time is reduced to half on 240V outlets. Toyota promises that the new battery pack along with the 1.8-liter four-cylinder engine found in the new Prius can result in an average fuel economy of 168 mpg (1.4 liters per 100 km). Fully charged, with a full tank of 43 liters petrol, the Plug-in version can go around 965 Kilometers which is very impressive. Prime can reach speeds up to 135km/h and go up to 36 kilometers in pure electric mode.
On the inside the first thing you will find new and different from regular Prius, a famous Tesla style centrally located 11.3″ multimedia display. The navigation will come standard with a full-color heads-up display along with a premium JBL sound system, and wireless charging of cell phones.
Related Reading: This Toyota Prius Is Painted Lime-Green For A Purpose: Summer Is Coming!
Prime will offer safety features like blind spot monitor with rear cross traffic alert, intelligent clearance sonar, and park assist as well as Toyota Safety Sense with pedestrian detection. These are features which are normally found in the Lexus range. It's very impressive that all such features are made available as standard in the upcoming Prime Plug-in.
No details on the price of Prius Prime as of now. It will be available for US customers by fall of 2016 and as soon as the Pakistani importers get their hands on one in Japan, we'll see it here too.