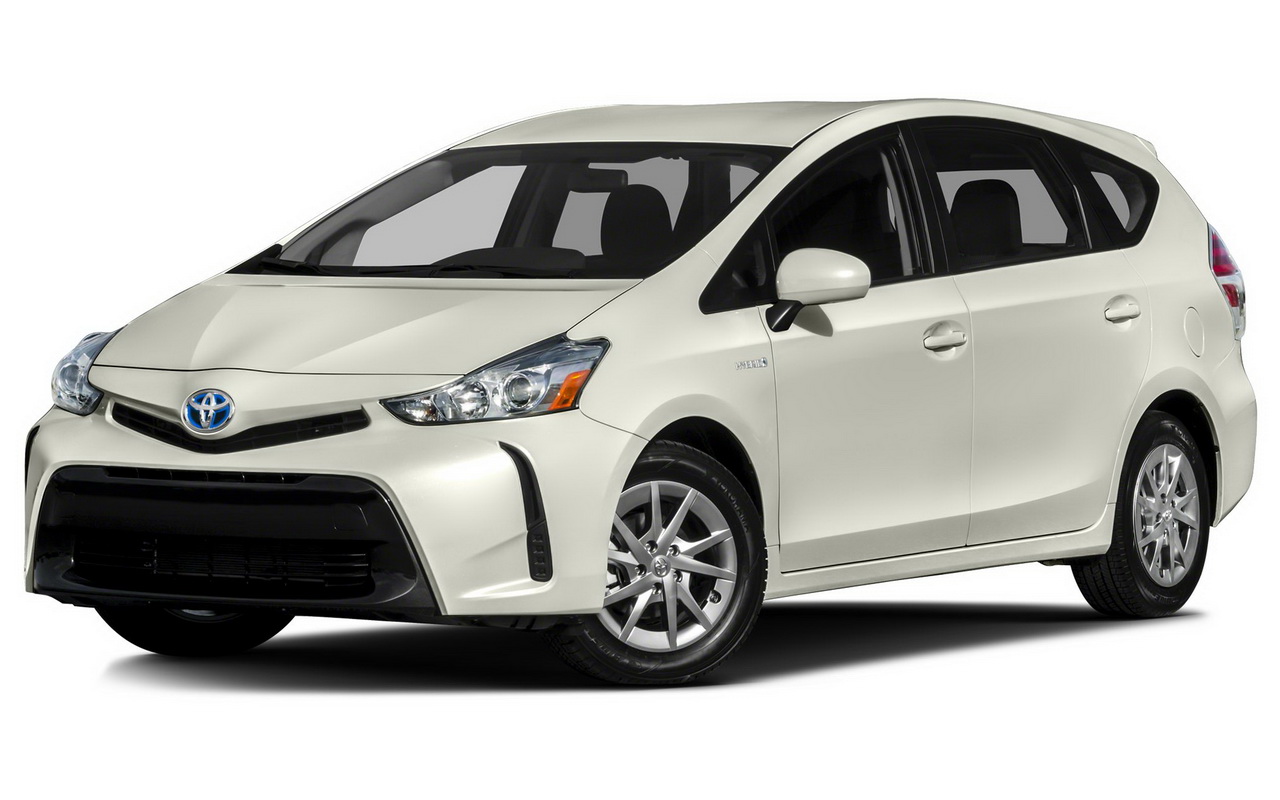 Toyota recalls 2.4 million Prius globally
By now we all know what is an automotive RECALL. Every car company recalls their cars every now and then for any issues which that need a fix. This means that at the time of production, there could be any part of the car, which could not be built up to the standards and give issues to the end users. Sometimes recalls are associated with the electronic module which needs a software update.  Some recalls are minor and do not pose any danger to the car owners immediately, but some truly need an immediate action like in case of famous Takata Airbag recall.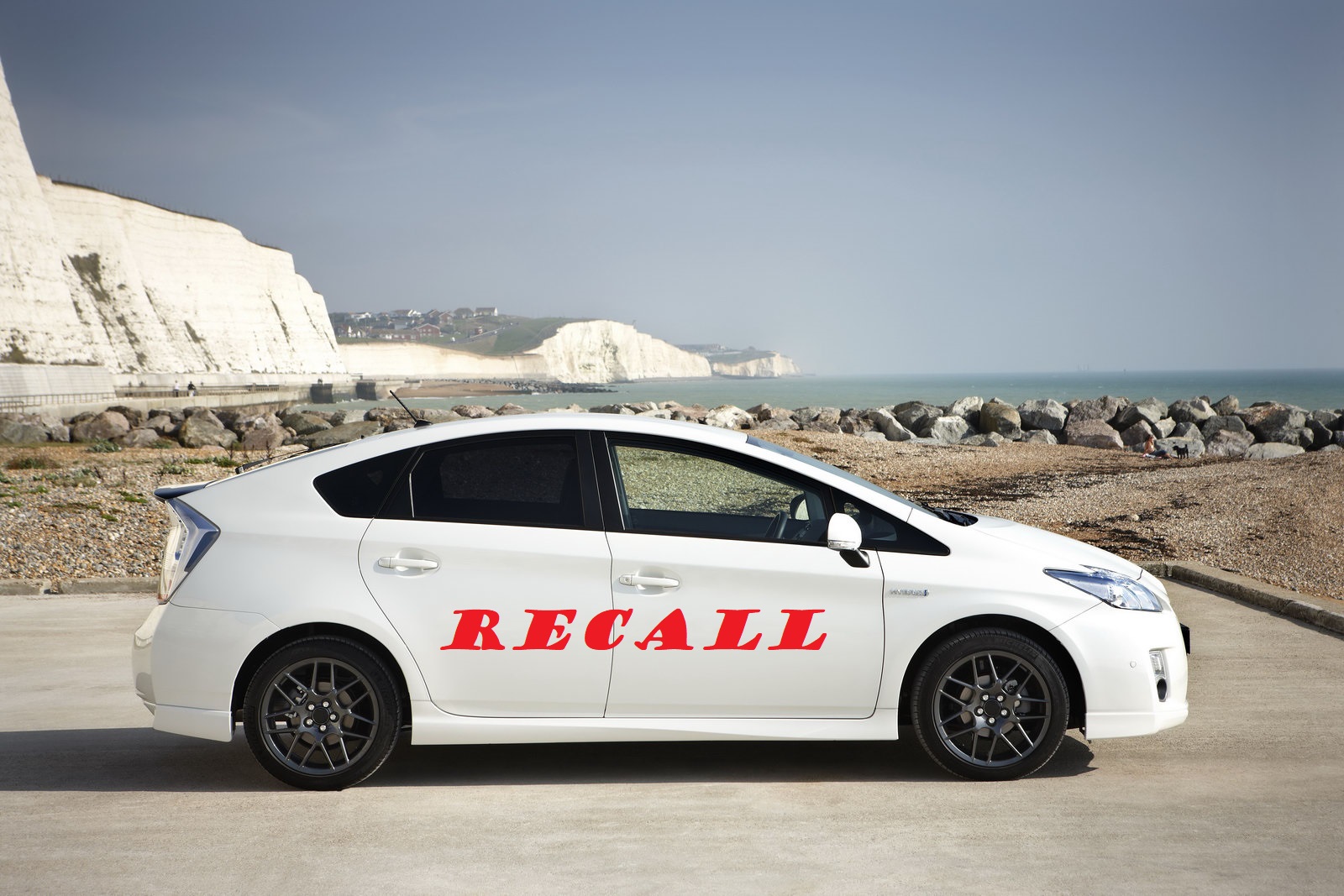 A few days ago, we reported about a major recall by Toyota Japan related to Prius, PHV, and C-HR hybrid impacting almost 1  million vehicles globally. The issue is with an improperly insulated wire harness, which on coming in contact with an engine cover can damage the harness because of vibrations and can cause electric short circuit or even a fire. Now today, Toyota has announced another massive recall and this time its around 2.4 Million Prius vehicles globally.  Out of the total number, almost 1.25 Million units are only in Japan. This new recall affects Prius, Prius α "Alpha" vehicles part of production cars from 2009 to 2014.
What is the problem?
The hybrid vehicles from Toyota have a safety feature in place. In case of any malfunction with the hybrid system which also includes overheating, the sensors detect the problem and shift the vehicle in safe mode or "limp mode".  When the car is in the safe mode, the vehicle speed reduces and it keeps the speed of the vehicle below a certain limit and warning sign is lit in the dashboard directing the driver to stop the vehicle. In the safe mode, the vehicle steering and braking are fully operational.
Read More: Honda recalls 232,000 vehicles in the US
As per the official statement;
"Toyota has found that in rare situations, the vehicle may not enter a failsafe driving mode as intended. If this occurs, the vehicle could lose power and stall.  While power steering and braking would remain operational, a vehicle stall while driving at higher speeds could increase the risk of a crash" 
What is the fix?
Toyota has recalled all the affected vehicles globally and the Hybrid module of the vehicle [ as shown in the graphic below ] will be updated with a software fix. So, apparently, this recall does not involve any hardware replacement or repair.
What's NEXT for us?
This is an extensive recall where a large number of vehicles are reported with the issue.  Prius is a very famous vehicle in our Pakistani market and a large numbers of vehicles for the model year under the recall are roaming on our roads.  It's very important that all those owners do check if their vehicles are on a recall list. Because all Prius in Pakistan comes as JDM import, there is a due chance that there might be vehicles effected under this recall.  Below is the list of chassis number for Prius as well as Prius Alpha being recalled.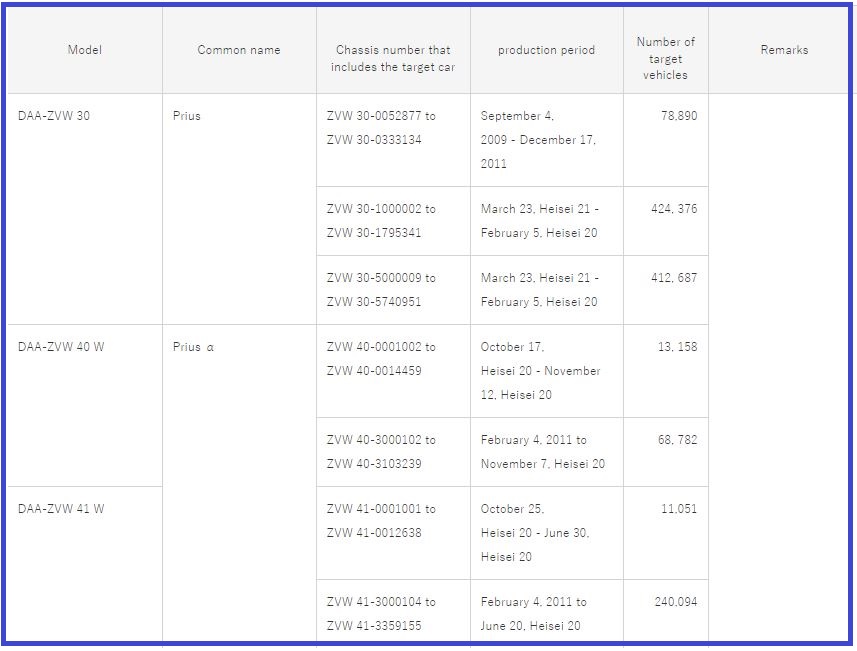 Because the JDM imports are not covered under warranty by the Toyota Indus Motor Company, Pakistan, it could be a problem for the owners of the vehicles under any recall like always. It is suggested that owners of such vehicles should call Toyota Indus and ask for remedy even if they have to pay for the software upgrade/ update or contact Toyota Japan.  All those owners who bought their vehicle from Toyota Indus should also contact their dealers about this recall and ask if their chassis number is affected because the above list is for the vehicle sold in Japan only.  Although it is highly recommended that if any of our readers are in process of buying Prius vehicles should double check the chassis number for this recall as well as the previous recall before they make a purchase.