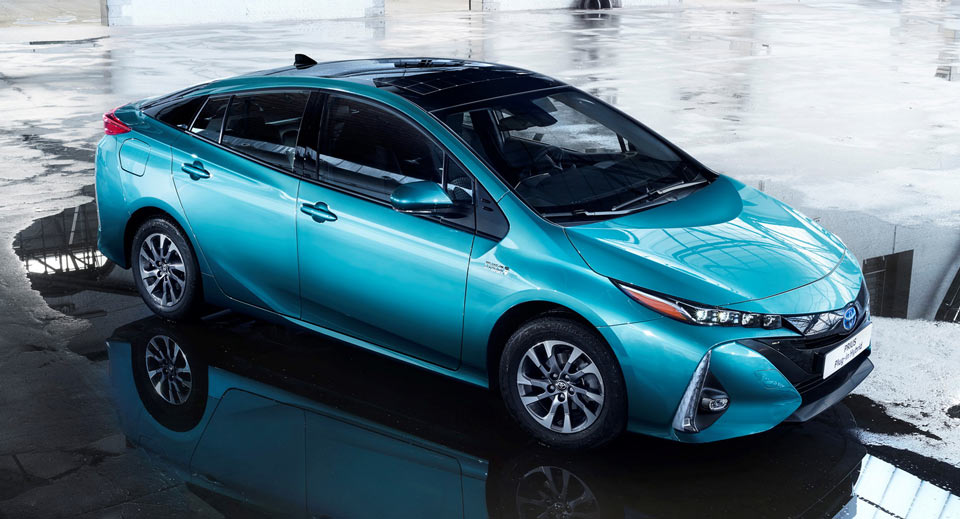 Toyota issues a major recall: Imported Prius, PHV, and C-HR hybrid impacted
Recalls are a common practice in the automotive industry, and even giants like Toyota is no stranger to it. The massive production of cars sometimes results in slight errors or malfunctioning in vehicles which can potentially pose a severe threat to the occupants. This time around, it is Toyota's hybrid vehicles that have been recalled for a potential fire risk.
Also Read: Honda Pakistan is giving free airbag replacement services
Toyota Motor Corp. is apparently recalling about 1 million vehicles which mostly include the Prius, Prius Prime (aka Toyota PHV) and the newly released C-HR. These cars have been recalled due to a potential risk of fire. The company has disclosed that the risk involves an engine wire harness connected to the power control unit which will eventually wear over time mainly due to vibrations, potentially leading to a short circuit or even a fire. Unfortunately, this recall affects each and every unit of the current-generation Prius (4th Gen), including a plug-in variant. When it comes to C-HR only the hybrid version of the crossover is affected and that too before the month of May of this year. This, of course, includes all the relevant hybrid vehicles that have been imported into Pakistan as well. So anyone who owns these cars should get theirs inspected.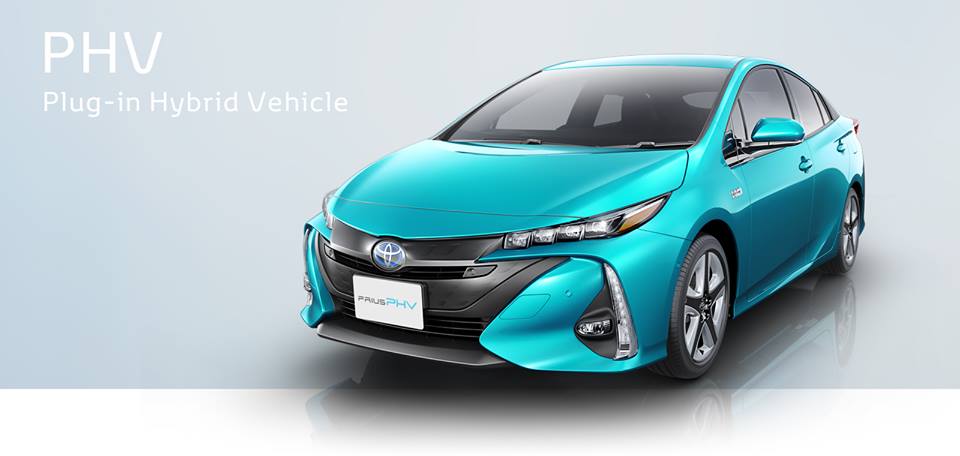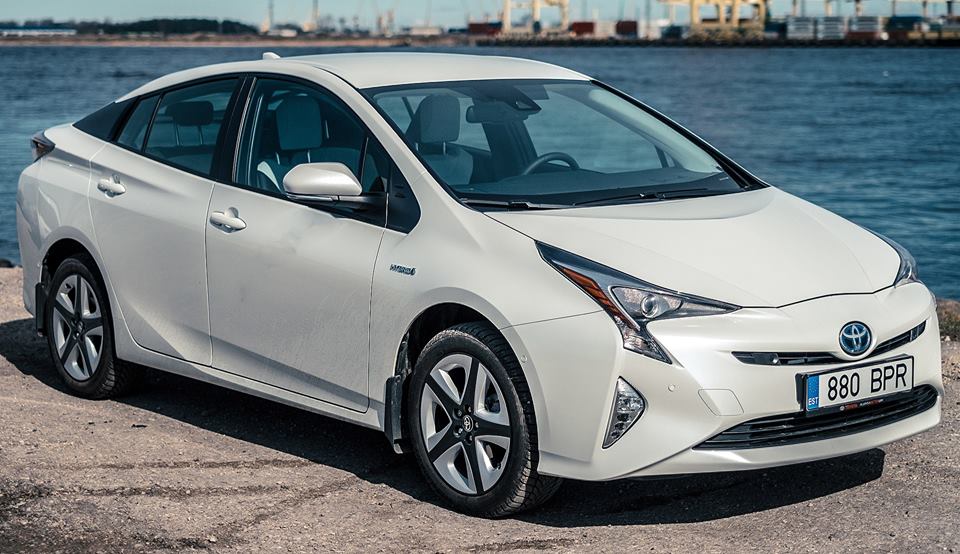 Aside from the Takata Airbag recall and unexpected acceleration issues, this is undoubtedly one of the biggest recalls from the company. For the sake of reference, previous Prius was recalled in 2009 for an acceleration issue where multiple owners claimed that the car will accelerate unexpectedly on its own and won't slow down even with foot on the brake. This was a major issue and could have caused major accidents. The problem arose due to the drive by wire system present in these cars. While in 2016 Toyota had to recall  2.87 million vehicles, including the Prius, for leaky fuel tanks, and 1.43 million mainly Prius vehicles for non-Takata airbags.
Here is the list of chassis numbers of the effected vehicles.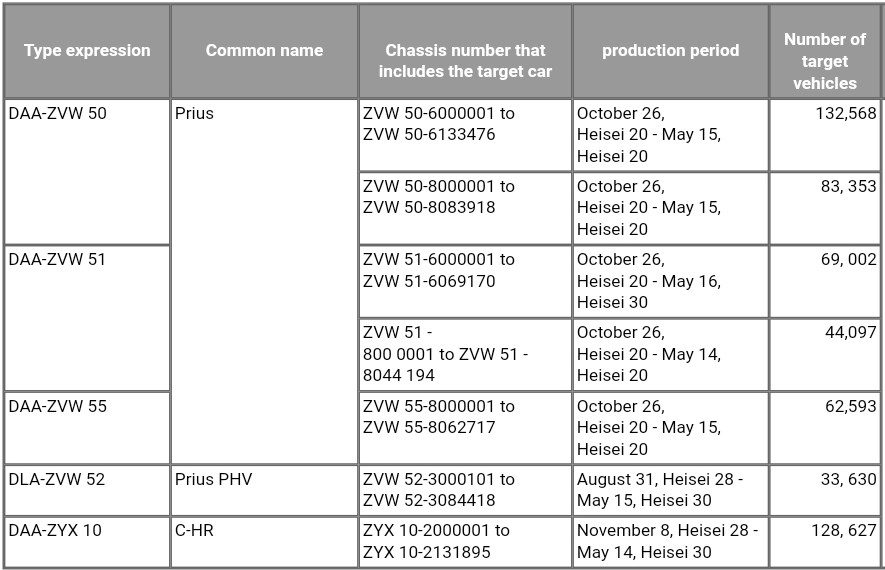 You should check whether your Prius, PHV, and hybrid C-HR fall under these chassis number series.
We advise our readers that if they plan to buy or import one of these cars in the near future, you should better check the chassis number and see for yourself if that particular unit is due for a recall or not. And if you already own a Prius or C-HR hybrid which is now under recall, then it's a smart move to insulate any visible wire harness under the engine cover as protection. Since Prius is sold officially by Toyota IMC, they might be able to fix the problem for you, but you might have to pay for it unlike the rest of the world where it's free of cost. Regardless of that, you should get your IMC-issued hybrid Toyota checked as well.
However, if you want to get the issue fixed yourself, then you can see the images below and know where the problem exists.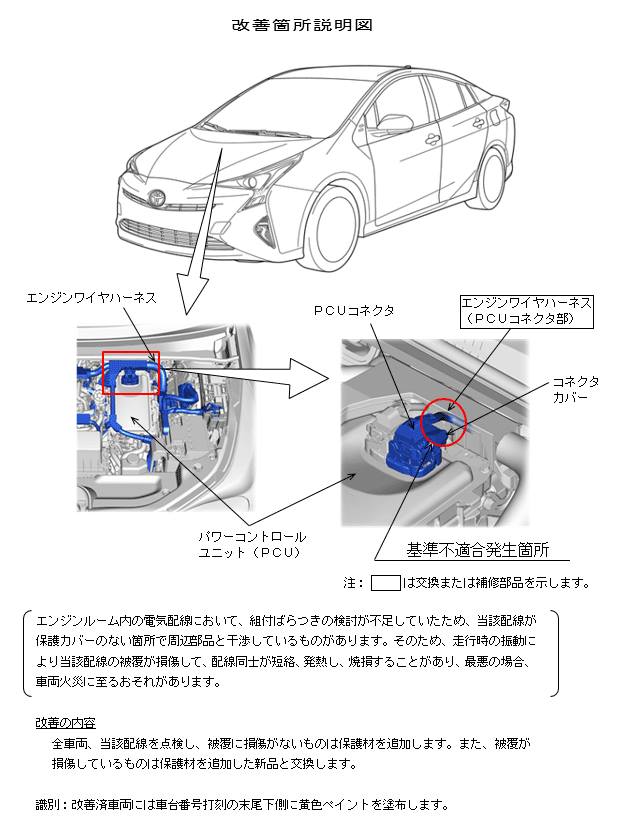 We'll be updating our readers as soon we hear something more about this recall.