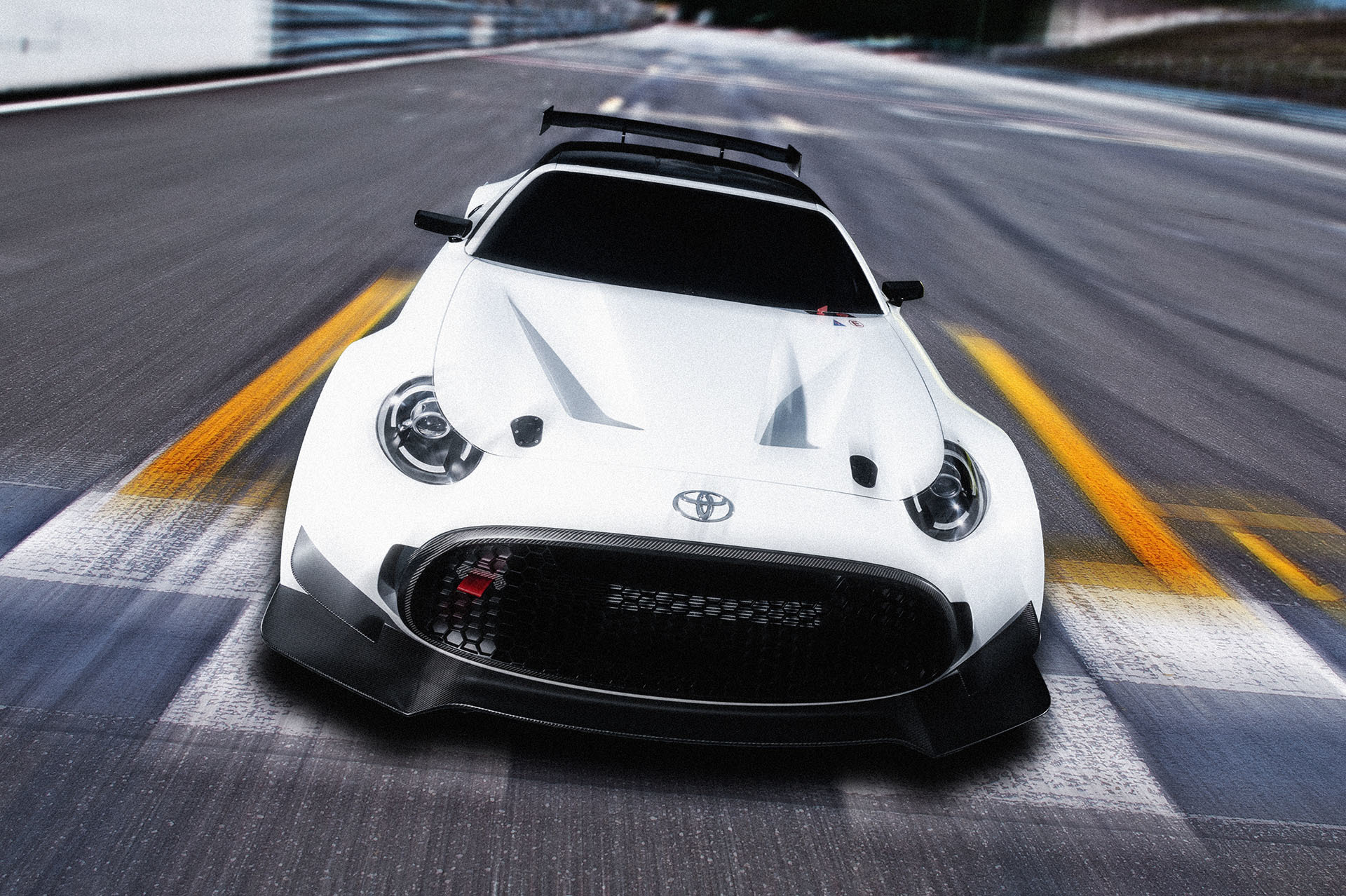 Toyota S-FR Will Be Showing Its Meaner Side At The Upcoming Tokyo Auto Salon
We here at PakWheels really like small sports car. It's another thing that not many of us have driven any as such, but that's not the point. The point is we think they are the coolest thing, and we would love to see them here on our roads. One of those small sports cars that everyone is drooling over is the Toyota's new S-FR Concept.
Toyota S-FR was revealed at this year's Tokyo Motor Show and was quite liked by the general public and auto journalists alike. S-FR is full 10" smaller than its bigger brother GT86 and the second promised child in the story of three brothers. Toyota has promised to launch three cars, to complete the cycle. First one was the GT86, the second car is this S-FR and lastly, the replacement of legendary Toyota Supra. I have mentioned this before in one of my blogs that S-FR reminds me of Toyota's legendary 2000GT hardtop coupe. The inspiration for the S-FR comes from Toyota's Sports 800 coupe that was produced from 1965 to 1969. Both S-FR and Sports 800 have similar basic shape of the headlights and roof slope at the rear.
RELATED: Toyota S-FR Is The Baby Sports Car Promised By Toyota
Toyota is moving slowly and steadily towards the launch of the car. And the latest news is Toyota will be handing the race-ready S-FR Racing Concept cars to participants by its Gazoo Racing Department from January 15th to 17th at the upcoming Tokyo Auto Salon. Gazoo Racing is a race development wing of Toyota. And they have come up with sort of a hardcore version of otherwise cute and soft S-FR coupe. Race-ready S-FR comes with wide wheel arches and two massive deep channel vents in the hood. The front bumper also has a black air splitter and right above the air splitter, a wing on both sides of the car to create downforce in corners. The rear of the car is also updated. You will find a massive rear wing that can be used to air dry your laundry if you're in a hurry. At the bottom, the S-FR now comes with a black diffuser to channel the air underneath the car.
The car now sits two inches lower than the normal S-FR. Brakes are upgraded as well, to make the coupe stop quicker. Unfortunately, there is still no news about the performance figures of the car. Originally, the S-FR is supposed to come with a 1.5l engine producing 130BHP. So it will be interesting to see if the new sportier S-FR comes with updated motor as well or not. But until the car is officially launched, let enjoy the photos.