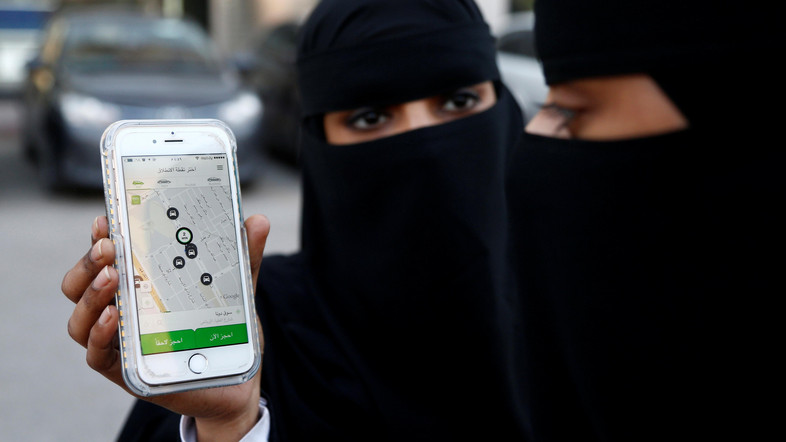 Uber and Careem To Recruit Women Drivers in Saudi Arabia
Recently, it is reported that Uber and Careem are in the process of hiring and training women in Saudi Arabia. The decision took place after the Kingdom announced to lift the ban on women driving, which will come into action in June 2018, this year.
Also Read: Saudi Arabia to Let Women Drive Cars
Zeid Hreish, Uber's General Manager in Saudia Arabia said that the company is in the process of paperwork and planning training sessions before June 2018.
According to the sources, Careem plans to get 10,000 female drivers onboard by June 2018. The Co-founder and Chief Privacy Officer – Careem, Dr. Abdallah Elyas said, "
"Female captains will help us provide a better service to many women who want to travel but refuse to be driven by men; this means that a new segment of Saudi society that does not use our services will begin (to use it) next June."
This will be the first of its kind step, which is being taken to empower women in Saudi Arabia.
"I want to be there to help when someone is in need for a lift, and it is a beautiful feeling to be among the first female captains in my country." – said Amani Alawwami, one of the women to join the first workshop conducted by Careem last year in October.
Furthermore, she added,
"The first thing that made me think about working for Careem was our great need to drive, as women in Saudi, we need a man for our smallest commuting needs, and the local taxi service is not sufficiently available where I live."
Moreover, keeping safety measures in mind, Careem has also announced that the female driver option will only be available to female riders or families. There will be a call masking option, which will block the contact numbers between driver and customer.
According to stats, about 80% of Uber's and 70% of Careem's customers are female.
Earlier, when the news of women driving ban uplift surfaced the media, it was expected that ride-hailing services Uber and Careem would lose many of their customers, as women would want to drive on their own. However, with the recent developments, the chances are that they will gain new customers.