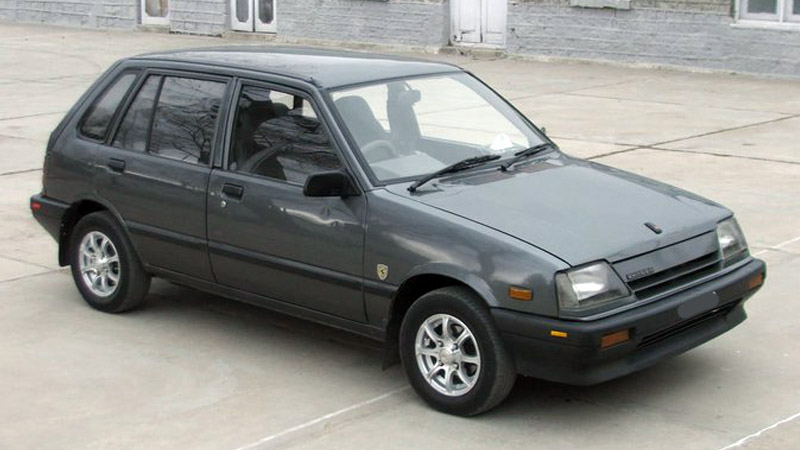 Used Car Buying Guide: Suzuki Khyber
One of the most loved Pak Suzuki vehicle of the past was its 5-door hatchback Suzuki Khyber. The Khyber was the rebranded and rebadged version of Japanese Suzuki Cultus (Swift in other international markets), and it was locally assembled by Pak Suzuki. The original Cultus was a front-wheel drive hatchback and was launched in Japan in 1983. But the refreshed Cultus on which the Khyber is based was launched in 1985. The production of the Japanese Cultus/Swift discontinued in 1988. And in 1990, Pak Suzuki brought the car to Pakistan after the successful launch of Suzuki Mehran and other Suzuki products. Although it was launched in both 3 and 5-door body style internationally, Pak Suzuki only assembled and marketed the 5-door version.
Locally launched Suzuki Khyber was a simple car. And although it had its shortcomings, it was quite popular in its heydays. It came with a 1000 cc 3-cylinder water-cooled 4-stroke engine that was mated to a 5-speed gearbox. The car quickly became famous and you can attribute its success to two things. First, it was spacious for a hatchback. The car had fairly nice seating position. It was not as cramped as the Mehran, and yet it was a small and cheap car compared to its sedan competition of that time. Secondly, it was quite a quick car despite having a 3-cylinder engine. Considering the car weighed somewhere around 700 kgs, no wonder it was quick. And that 5-speed manual transmission played its part well on long routes and highway driving. The car famously had a speedometer showing the top speed of 200 km/h, and there were many rumors and myths of the car being able to achieve just that. One of my fellow PakWheelers commented that the Khyber was the first common man's car with five forward gears. Initially, many didn't even know their car had five gears and used to drive it in 4th gear on highways and long routes causing unnecessary wear and tear. Being relatively closer to the ground, Khyber was famous for its road grip and handling. And although it was only 3-cylinder, it had good A/C performance. The car was finally discontinued in 1998-99 and was replaced by Suzuki Cultus.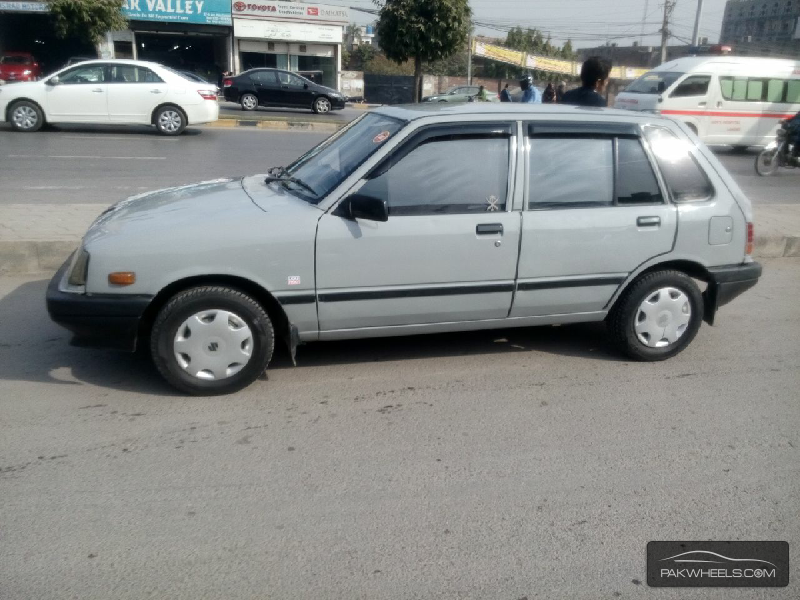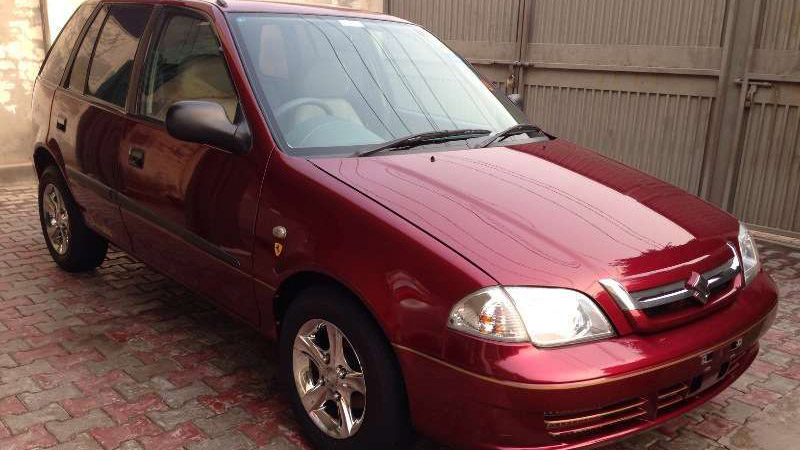 So, you have decided to buy one and are looking for options. The locally available Khyber was sold in four options, GA (without A/C), GL (With A/C), Limited Edition and Plus. You can also buy a used imported pre-1988 Swift (Khyber) but considering how old they are, it is not advised to go for those. For the sake of keeping this blog slightly relevant, we will only talk about 1990 to 1998 Khyber. The cheapest Khyber I could find on PakWheels Used Cars Section was a 1990 Khyber and is for sale for PKR 1.3 lacs. Then there are several pre-1995 Khyber cars for PKR 1.4 to 3 lacs, depending on the condition and city of registration (Karachi cars are usually cheaper than Islamabad car). And the most expensive one is a 1998 Khyber, and the asking price is PKR 6 lacs which are not realistic at all. If we focus on Khyber cars from 1995 to 1998, you can easily find a decent looking 1998 Suzuki Khyber for anywhere between 3 to 4 lacs. There are cars over four lacs to 6 lacs, but I don't think they are priced right. The average price of a 1995 Khyber is around PKR 3 lacs.
Now let's talk about the competition. Khyber and now Cultus has enjoyed a unique marketplace in our car industry. Both are relatively bigger than the usual small hatchbacks like Mehran and Daihatsu Cuore but are smaller than cars like Suzuki Margalla/Baleno and Honda City. Two cars that come close to what Khyber was are Hyundai Santro and Daihatsu Charade. We will not talk about Santro considering it was launched after 2000. Also, there was Fiat Uno as well, but those were sold in far fewer numbers than these cars. Before 2000, you had limited options when it comes to cars. So in the time when Khyber was available for sale from Suzuki dealership, the only closest rival it had was Daihatsu Charade.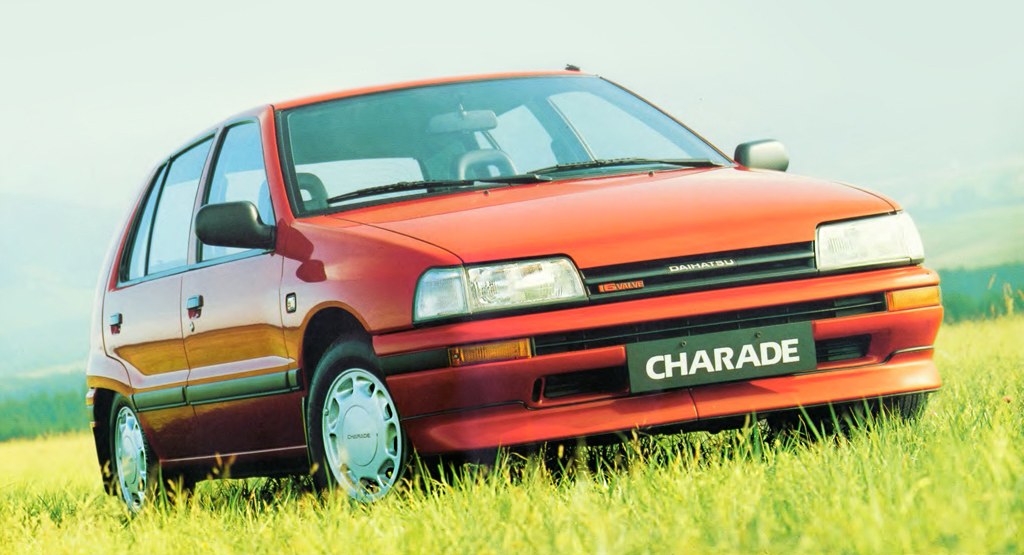 If you are after a Daihatsu Charade, you can find one anywhere from PKR 2 to 3 lacs. Charade has always been loved for its widely available performance parts in the scrap market all over Pakistan. Just a simple engine swap can bring you some impressive power to weight ratio. Parts for both Khyber and Charade are not an issue since our scrap markets are filled with half cuts and spares of these cars. You can easily find everything, from engines to transmissions, to interior components to body panels of a Charade. So, even though it is almost two-decade old car, it is still considered quite desirable.
But if you want to go for an older used car with a boot, then you have quite a few options in your hands. You will find all sorts of cars, like:
One can argue that buying a used car with a boot is a better choice than going for a hatchback of the same model and around same price tag. In those days, it would have made sense to go for a car like Khyber if you had budget constraints. But now, considering both cars are old, and in the same price range, going for a car with a boot is a better choice. But you do need to keep in mind the condition of spare parts and maintenance cost of keeping an old car. At the end of the day, Suzuki is Suzuki. Its parts are cheap and are widely available across the country. If you happen to break down on the side of the road, you will someone who can find your Khyber. But if the same thing happens to your old Daewoo Racer, you might be in a big trouble.