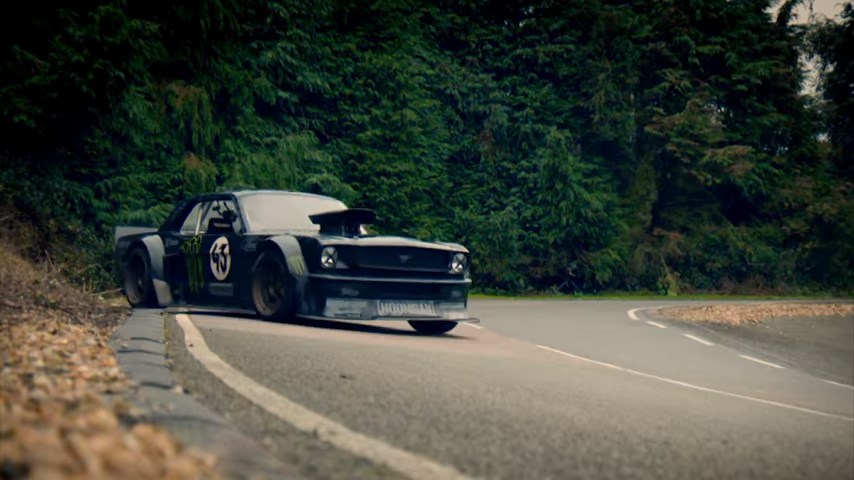 Video: Ken Block Auditions For A Spot In The New Top Gear
The new series of the British motoring show Top Gear started with a bang. And there are people who think that the bang quickly fizzled into a pop. The hosts are a bit clumsy, and they lack chemistry, and there is a lot of things going on in one episode. The cinematography has suffered badly as well. You don't get to see those amazing shots previous Top Gear team used to pull out. Well, considering it's a new crew, and it takes the time to get to know each other and find what works, it's only fair to give them some time to gel together.
Also Watch: Ken Block And Matt LeBlanc Ride The Hoonicorn Mustang During The Filming Of Top Gear
In the meanwhile, you can enjoy such nuggets of insane driving clips from the new Top Gear. In the upcoming episode, the American rally and stunt icon Ken Block appears for the Top Gear auditions and tries to impress Chris with some hooliganism in his Hoonicorn – the one-off and very insane 845-hp AWD Ford Mustang.
Previously, the other host of the show, Matt LeBlanc was captured enjoying the ride in Ken's Mustang in the City of London. The busy streets of the capital were closed for the Americans to perform some ridiculous driving and drifting action. The new episode will go out on this Sunday evening, today.
In the meanwhile, enjoy Ken's 'audition' tape: