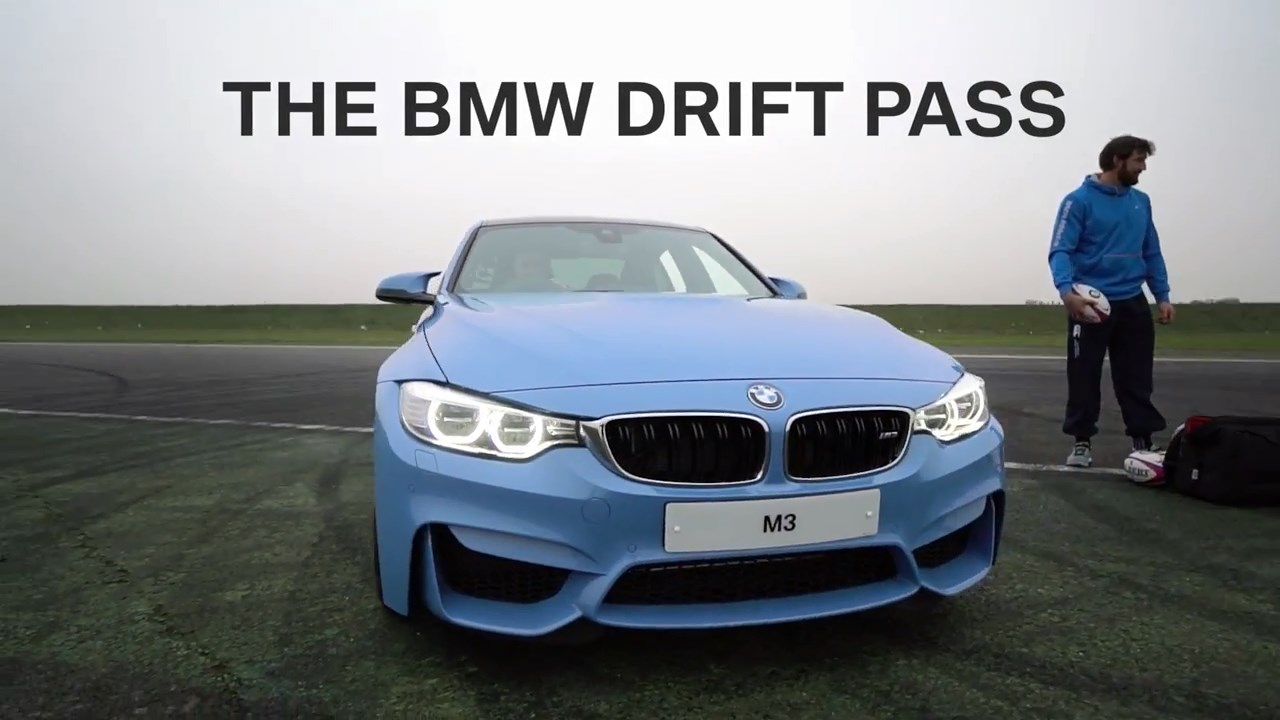 Video: Watch England Rugby Players Playing Rugby With A Drifting BMW M3
BMW cars love to slide around, that is for certain. Many of you must have seen those incredible drifting BMWs. Their M Division is pumping out some insane drift machines lately. They have gotten so good at drifting that they challenged the England Rugby team star players Kieran Brookes and Tom Wood to a little competition; throwing rugby balls in a drifting M3.
Both players stood in the middle of a track with a blue BMW M3 drifting around them with cracked down windows. And all the players had to do was pass the ball in it. It's man vs. machine sort of a thing. There are no rules as such, and it is just a display of BMW's engineering wonders.
Also Watch: Formula One Star Max Verstappen Drives RB7 On The Ski Slope In Austria
BMW issued the following statement on the stunt day:
"As England take on Scotland in the RBS 6 Nations, we challenged rugby stars Kieran Brookes and Tom Wood to a game of our own. Do they have the speed and accuracy to cope with the sheer power of the BMW M3?"
Although it feels like it was just a publicity stunt, and nothing more, but it sure looks fun. The four door 431 hp M3 didn't make it easy for the England star. And at the end, the players were able to pass only three times. Brookes was surprised how harder it actually was.
The M3 comes with a TwinPower Turbo straight 6-cylinder petrol engine and has M Division designed gadgets such as Adaptive M Suspension, Active M Differential, M Servotronic or the 7-speed M double-clutch transmission.
Watch the video below: