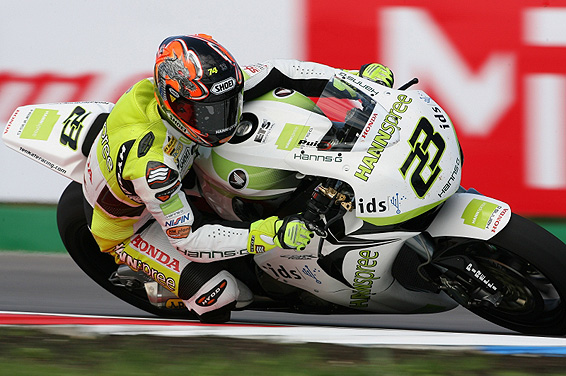 Video: Watch Moto GP Star Ryuichi Kiyonari Take His Honda On A Wet Qualifying Lap
One thing that many auto racing enthusiasts would argue about Formula 1 is the increasingly butting in of safety regulations and stricter monitoring. They often refer to an all-out approach of World Rally Championship and Moto GP. Formula 1 is the most expensive auto sports right now. Teams spend literally millions of pounds on researching and developing their cars. Rally and Moto GP are far cheaper when compared to Formula 1. And they also have far relaxed rules and regulations.
Formula 1 team are afraid of letting their drivers taking their cars out in rainy conditions. But not Moto GP. Rain or the sunshine, Moto GP riders have a full throttle approach. And its evidence is the video below.
Also Watch: Formula One Star Max Verstappen Drives RB7 On The Ski Slope In Austria
Four wheels are always going to be more stable than two wheels. Moto GP riders are already on the edge. So add a little rain water to the mix and you have some absolutely epic qualifying lap by Ryuichi Kiyonari.
Moto GP racer Ryuichi Kiyonari took his bike out in the rain at Donington race track in England for a qualifying lap at the World Superbike 2009 championship. But a little rain didn't budge the very talented Kiyonari when he took his Honda CBR1000RR race bike on the wet track and just slipped and skid all the way to the finish line.
This is some extreme skill. Being a motorcycle rider myself, I start to shake in my boot when I see even a wet patch on the road. But riding your bike on a wet race track like it's nothing takes the game to a whole different level.
Enjoy the video: