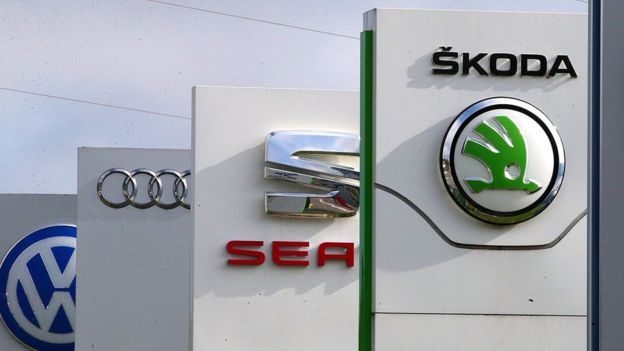 Volkswagen Withdraws 4000 Diesel Vehicles From UK Showrooms
We've kept you updated on everything that's been going on related to the "Volkswagen scandal or dieselgate", recently sales of Volkswagen were halted in Switzerland and the same might happen in VW's home country Germany soon enough. Earlier this week 3320 VW vehicles in Spain were suspended from driving and now Volkswagen has recently suspended the sale of 4,000 vehicles in the United Kingdom, saying that these cars may be equipped with the cheating software that allowed them to cheat on emissions tests. The vehicles include models made by VW, Audi, Skoda and Seat all of which VW owns.
Volkswagen claims that this is just a temporary measure and the cars will go on sale once again when a fix has been proposed and implemented on the cars, though 4000 doesn't seam like such a big number when a reported 1.2 million cars in the UK fitted with the cheating software are still driving around. For now this move has been only made in the UK, in other parts of the world Volkswagen and cars from its other brands that come equipped with the said software can still be bought and sold.
Volkswagen supervisory board which held a seven-hour meeting on the 30th of September says it will take "at least several months" to complete investigations, including an external inquiry by US law firm Jones Day. Volkswagen is in some very deep waters and there is a high possibility that the company may never recover from this. US Environmental Protection Agency has indicated it may fine VW for up to USD 18 billion.
Story:BBC