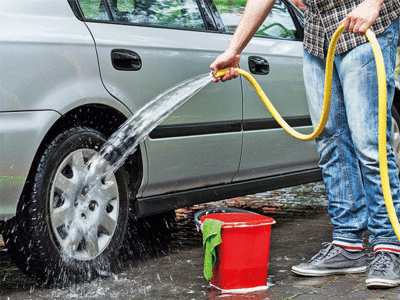 In a bid to stop people from wasting water while washing their vehicles, Water and Sanitation Agency (WASA) Lahore introduced a penalty, and now it seems that the authority has started issuing challans to those who are wasting water while cleaning their cars or bikes, see the challan below: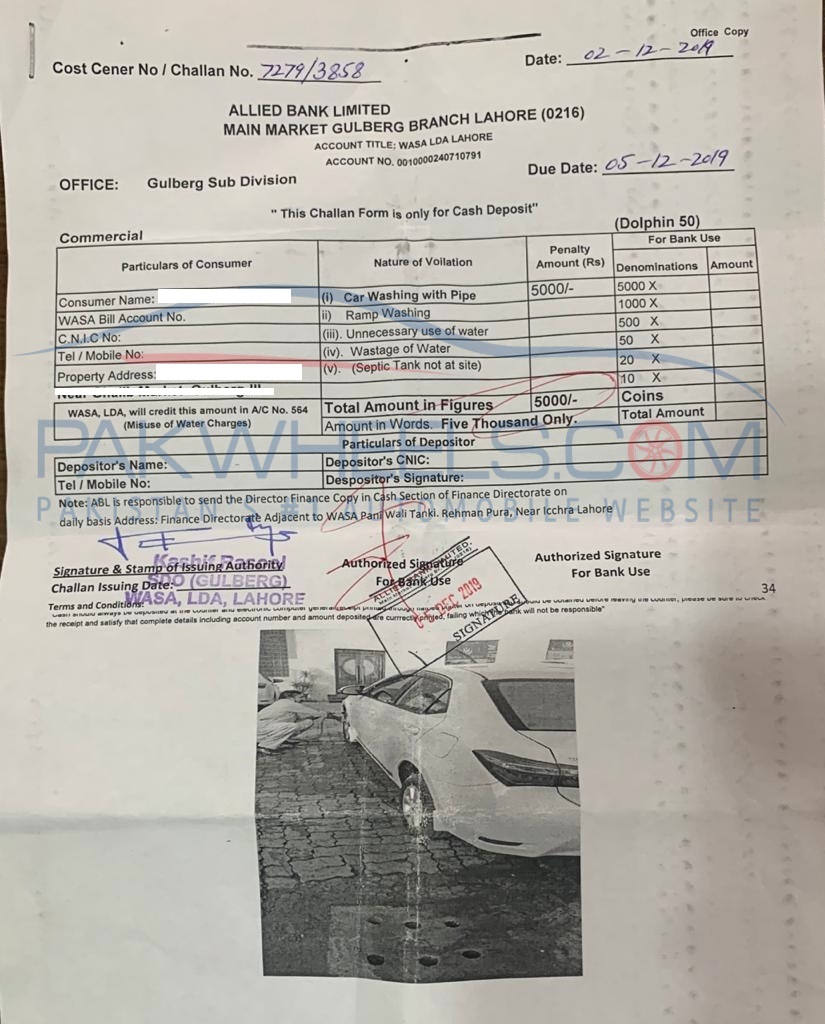 Note here that Last year in December, Lahore High Court (LHC) had imposed a ban on washing cars with hosepipes across the province of Punjab. The step was taken to conserve water, which is wasted in large quantities while washing the cars through pipes.
Read Also: Lahore High Court suspends service stations with no water recycling system
It was also directed to wash the vehicles using buckets to save water. This ban resulted in the closure of many service stations as the majority of them did not have any proper recycling system.
It is imperative to mention here that previously WASA Lahore increased the penalty imposed on washing cars through pipes from PKR 1,000 to PKR 2,000 per offense; however, the challan issued is of PKR 5,000. We are reaching out to the authority to get a clear picture on this issue. And once we hear from WASA, we will update you guys accordingly.
That's it from our side, drop your thoughts in the comments section below and stay with PakWheels for more updates.