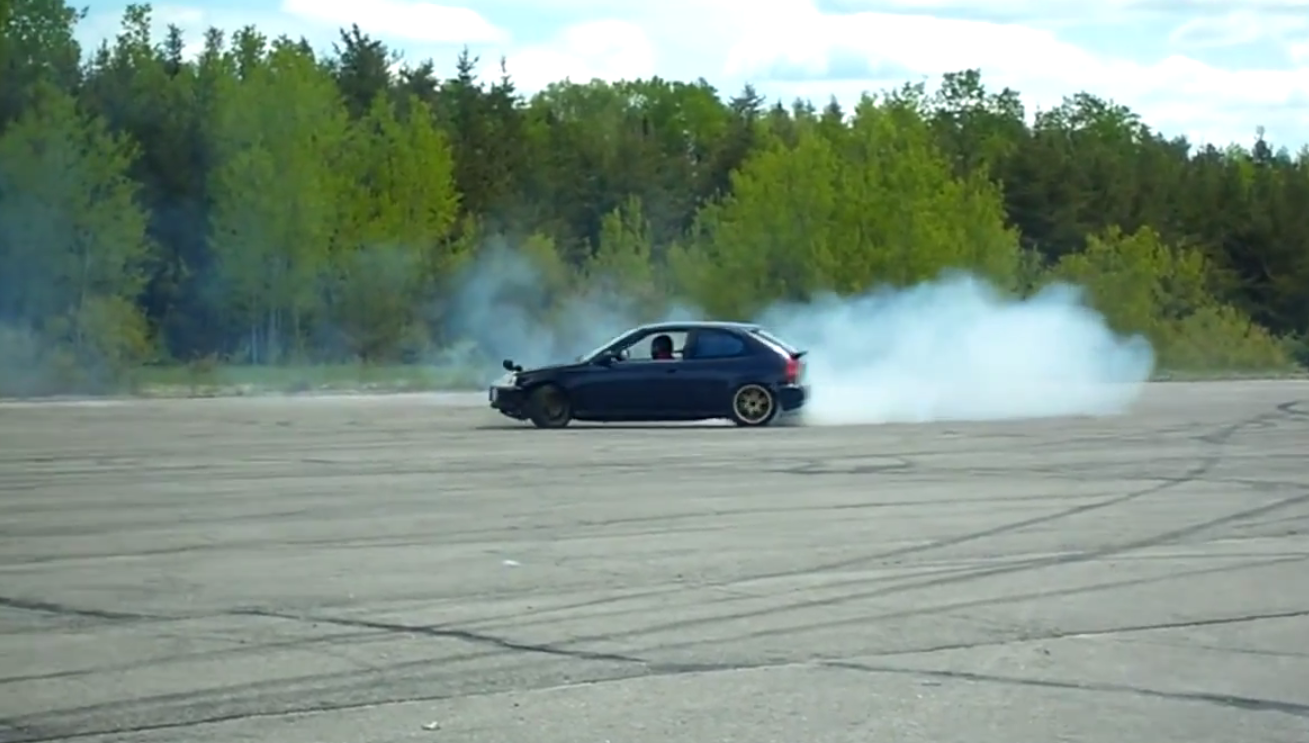 VIDEO: Watch this RWD Civic doing burnouts
When I was 16 years old and a Honda Fanboy (not specifically in that order), I used to dream of an RWD Civic.
A few days back I came across this video of an EK Civic swapped with an SR20DET motor from  a Nissan Silvia converted to Rear Wheel Drive (RWD) doing donuts and burnouts. It immediately got my attention and I thought why not share this with the fellow Pakwheelers.
Enjoy the video!

Civic RWD SR20DET by pakwheels
Pakwheels.com condemns such behaviour on public roads and places. Always consider others on the road. Buckle up and drive safe.
Source: YouTube