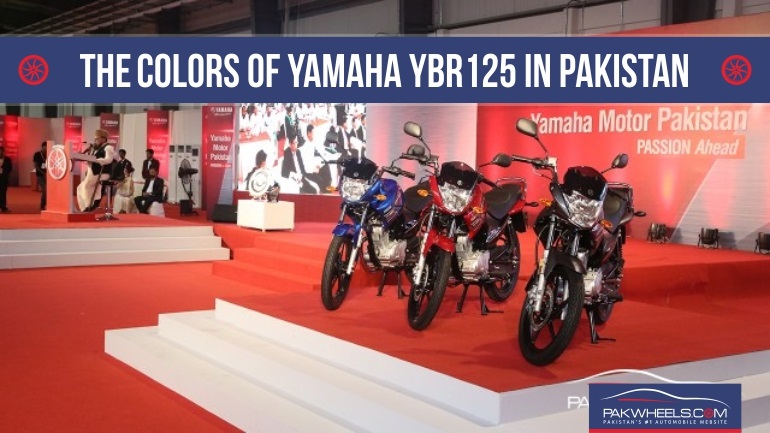 Yamaha YBR125 Is Available In These Three Colors In Pakistan
Believe it or not, the new Yamaha YBR125 is selling like hotcakes. Couple of potential buyers came forward and told us that the waiting time for a delivery of a new YBR is around one month. Yamaha has launched three colors of its new bike, and we complied photos of the colors for those who might be interested in buying this bike.
It is definitely nice to see a varied color palette for the upcoming bikes, because lets be honest, the typical red and black colors were getting too boring for the bike enthusiasts. Ravi Piaggio was also brave enough to launch different colors than your regular red and black. Blue Piaggio looked very special. Yamaha should seriously think about launching their YBR in white color as well.
It is very encouraging to see new motorcycles being launched in Pakistan. After the launch of normal YBR125, Yamaha launched the off road version called Yamaha YBR125G as well. And now Road Prince has also launched its 150cc motorbike. We would love to see more bike companies launching their products in Pakistan, and also new and improved products from the current bike companies as well. You can discuss and talk all about bikes in Pakistan here. But for now, click through the gallery for the photos of the bikes.
The colors are called 'Dark Grey Metallic', 'Vivid Cocktail Red' and 'Metallic Blue'.