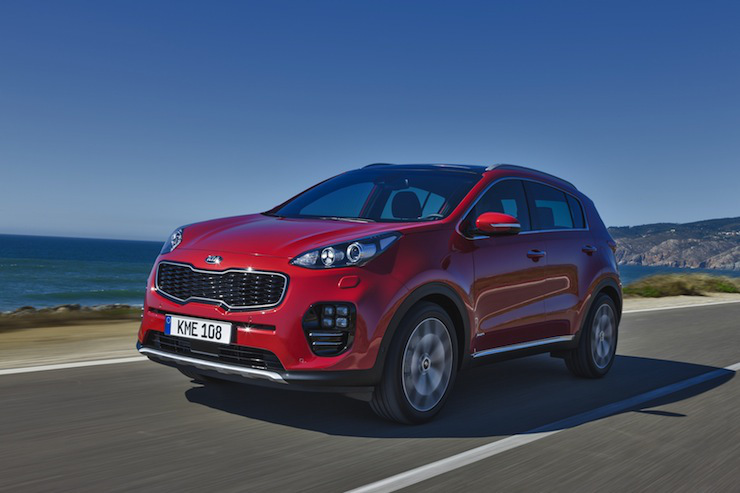 2016 Kia Sportage Official Photos
New Kia Sportage was launched at the Frankfurt Auto Show last weekend, and now Kia has launched official press photos of the car as well. Kia Sportage saw relatively high sales figures than other Kia cars when it was launched in Pakistan back in its time, but unfortunately Kia as a whole was unable to make its name in our domestic market. We can debate about the circumstances that led to Kia and also Hyundai's overall failure to properly capture Pakistani auto market all we want, but the bottom line is, it was sad to see a major car maker leave Pakistan. It is not about the less cars to choose from, but also about people and businesses and vendors that were connected with the manufacturing of these vehicles.
RELATED: Kia Sportage Unveiled At Frankfurt Auto Show
New Sportage was designed at the Kia's Frankfurt based European design studio. Crossovers are selling like hotcakes now a days and it is very critical for Kia to be able to capture market share in this otherwise very lucrative market. Two new engines are joining the current 1.6-litre petrol and 1.7-litre diesel, that are carried over from the previous iteration. New motors include a turbocharged 1.6 T-GDI petrol and a 2.0 liter diesel.
We can hope that Kia and Hyundai will one day return to Pakistan to resume their business, and also that car makers who are interested in coming to Pakistan, like Volkswagen, don't have to face the same fate Kia/Hyundai did.
View the photos of the new Kia Sportage below:
Also Read: Nissan And Renault Discussed Plans To Launch New Cars In Pakistan