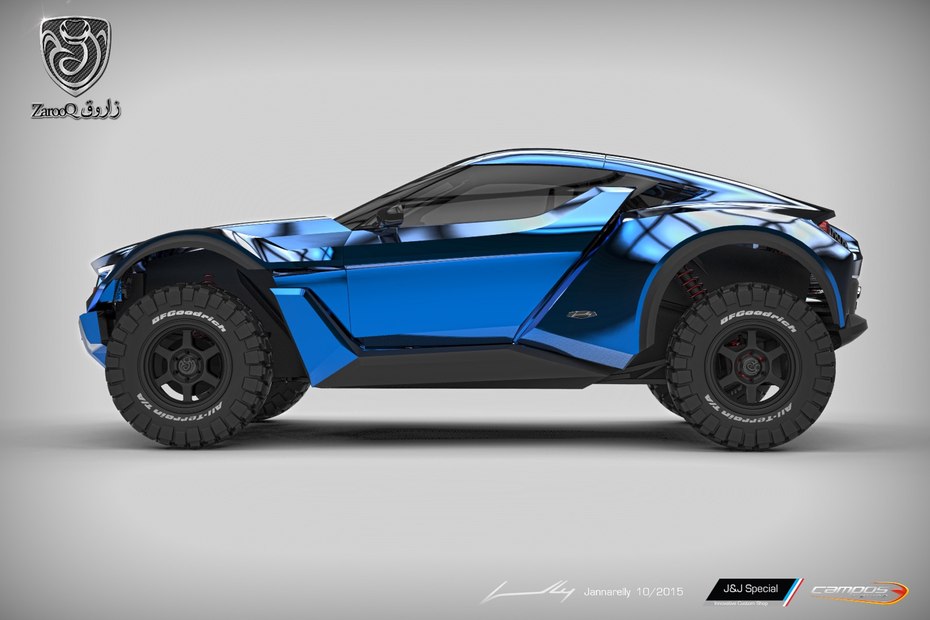 Zarooq Sand Racer Is The Latest Automotive Offering Developed And Made In Dubai UAE
The design studio and automotive firm that brought us W Motors Fenyr Supersport is ready to bring yet another automobile. This time Zarooq Motors is coming up with a dune bashing car called Sand Racer. Although for now we only have renders of the vehicle from the hard disks of the designers at the Zarooq Motors, the latest news is that the racer is near its completion. The purpose of the car is not to be just a fun-to-drive purpose-built desert dueler, but make a car that is street legal as well.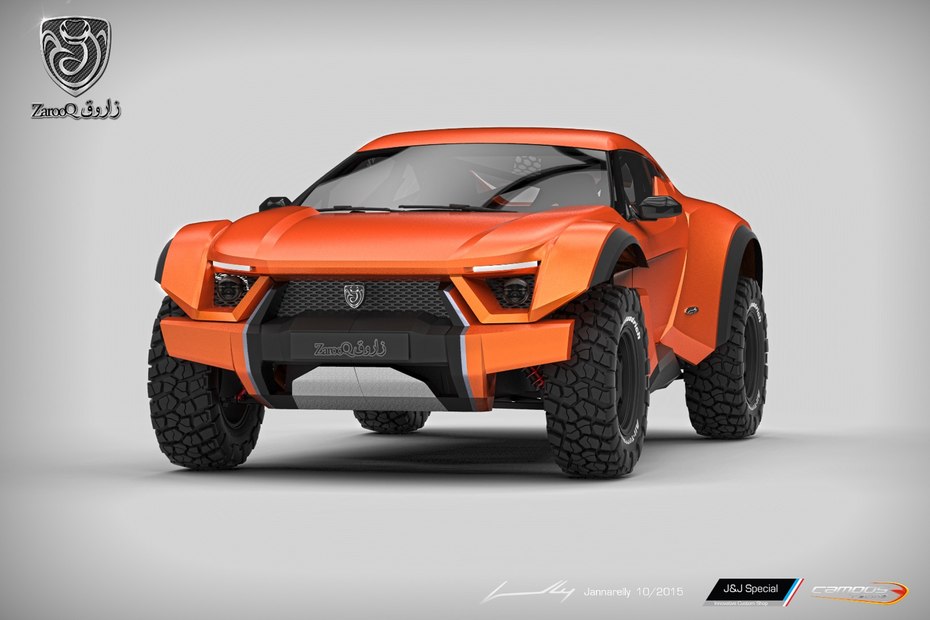 Zarooq director Mohammed Al Qadi was quoted saying:
"The UAE is famous for amazing deserts, extreme safari motorsport and dune racing, but the performance of US and Japanese cars just wasn't good enough, so we decided to assemble a team to design and build the car we have all dreamed about, specifically made to race in the desert."
After looking at the renders, we must say, it looks like the car solely belongs in the desert, and not on the tarmac of city streets. Those huge tires, along with the flared wheel arches make it quite hard for anyone to say it can be a street legal as well. The designer of the Sand Racer, Anthony Jannarelly, who was also the lead designer for the Lykan Hypersport project, was talking about the thought that went behind the design of the vehicle,
"It had to be fit-for-purpose, of course, hence the significant ground clearance, limited overhang or the room necessary for significant suspension travel. It also had to meet the standards to be road legal, yet we clearly focused on designing a car that is unique, aggressive and we hope, one day, iconic."
Sand Racer is not a product of just one company, but, in fact, Zarooq Motors has been working closely with Jannarelly & Juillot Special and Campos Racing to design, develop, engineer and produce the car.
A 3.5-liter V6 engine powers Sand Racer, and is mated to a six-speed automatic gearbox, producing more than 300 BHP and 371 Nm of torque. The engine is mounted in the back, making the 60 rear/40 front weight distribution. The car itself weighs a tad over 1000 kilograms. The car is going to be rear wheel drive but considering it's so lightweight, we don't think getting stuck in sand is going to be an issue for it. Considering the Sand Racer has a ground clearance of more than a foot, you won't be scrapping its belly on anything. The suspension is an independent triangle in the front and trailing arm in the rear.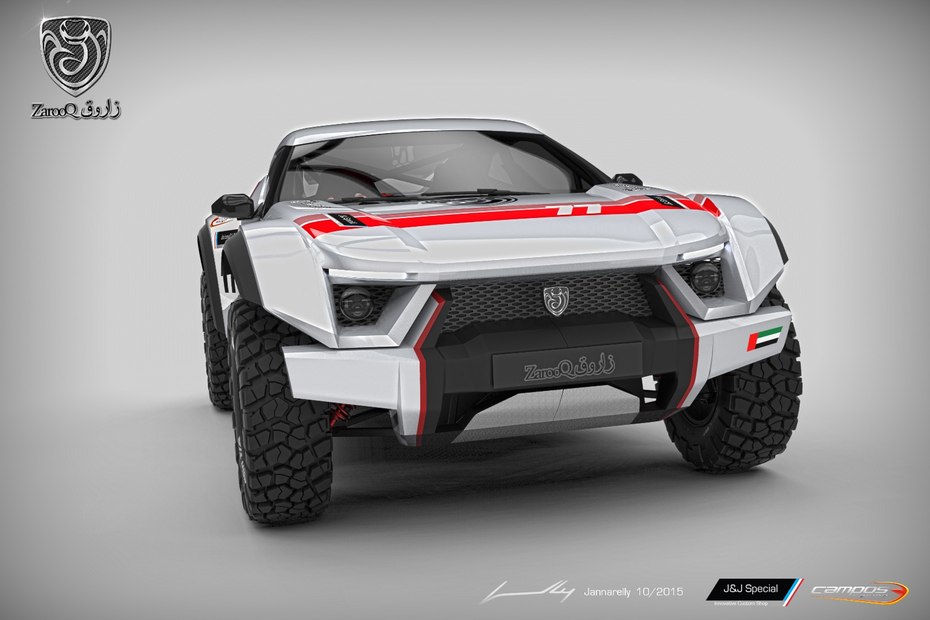 If you are looking for even something more extreme and are willing to spend more, you can go for different upgrades; from 500 BHP engine to performance brakes to off-road wheels and suspension.
It is supposed to be a car for dune bashing, so don't expect it to be ultra-luxurious. The goal was to make it a mixture of modern day luxury combined with the purpose-built racing interior. The seats are fabric and come with a 4-point harness. You get luxuries like an A/C and considering it is going to be driven in sands of UAE, you need a powerful and reliable A/C unit. But as an upgrade, you can get more city-friendly equipment as well.
Depending on the trim and package, the Sand Racer is going to cost somewhere between US$80,000 and $160,000. Everyone knows UAE Police likes to use all kinds of ultra-modern and super-fast sports cars. So expect this rear car to be part of the squad soon after its launch. The minds behind the automotive scene in UAE are interested in starting a proper region-wide sand racing event along with a purpose-built racing circuit in Dubai as well. All the leaders involved in this project have a racing background.
We can't say how well or bad the car is going to be for now, but one thing is for sure, it is good to see an automotive related engineering activity in UAE.