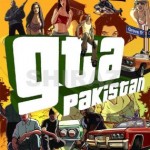 118 recovered cars are in personal use of police
The News is reporting that as many as 118 snatched cars that were recovered but none of them was handed over to their respective owners and are in personal use of the officials of Karachi and quite ridiculously, these officials did not even inform the concerned police departments and kept using them, in some cases, such cars were found to be in use of the officials for as long as five years.
These 118 cars were stolen or snatched during January 1, 2006 to June 15, 2011 were later recovered from Lahore were handed over to the officials of Karachi by the Punjab Home Department, but instead of returning these vehicles to their owners or the insurance companies, but police officers distributed amongst themselves with mutual consent.
Lahore police disclosed a letter on 6th of September, 2011 citing that reliable sources in Karachi had said that these cars were not handed over even to the concerned police station and are still listed as stolen cars in their record while all these 118 cars are shown as recovered in the records of Department of AVIS, Lahore even though it had handed these cars over to the officials of ACLC, Karachi
CCPO Lahore said that there is a very high possibility that these cars can be used for terrorism activities so these cars must be re-verified and the record must be updated (corrected), moreover, the letter stated that this is a very unprofessional conduct of the officers of Karachi police.