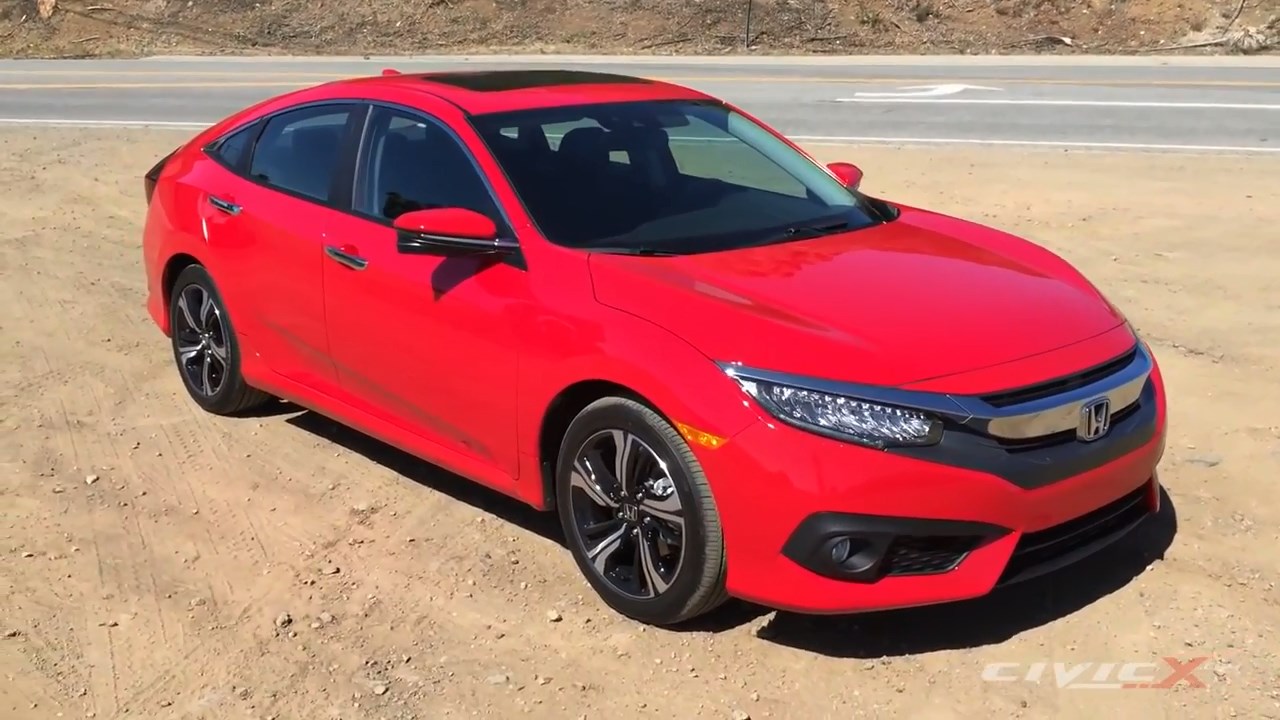 2016 Honda Civic Detailed Walkaround Video And Pictures
If you've been waiting for a chance to get up close and personal with Honda's brand new and highly anticipated 2016 Civic than here is your chance. Head to the video down below as it gives us our first in depth real life look at the interior and the exterior of the car.
One of the things that immediately sticks out is the brand new instrument cluster which is now fully digital and is accented by the usual Honda's blue colour. It somewhat resembles the instrument cluster you find on a Ferrari 458 with three divided sections displaying different types of information that the driver can customize. The navigation systems appears to be much improved this time around also with a much higher resolution touchscreen display with capacative buttons on the side as well. The interior overall isn't too crowded with buttons and appears to be a major step up from the old civic with features such as lane departure assist, rearview camera, leather upholstery, a sunroof and heated rear seats.
The engine is Honda's new 1.5l turbo VTEC. In the photos of engine down below, you can see the oil cap and it says, SAE 0W-20 grade engine oil for the new Honda Civic 2016. The engine reportedly produces 173 HP. It will come with either Honda CVT or a manual 6 speed transmission.
We get a detailed look at the exterior as well including the brand new headlights which features day time running LEDs, the new front grille with chrome fixtures, the angular C-shaped taillights and the fastback style roofline of the car . The boot is also decently large and the rear legroom also appears to be the same as the old civic. The car overall has more of a sporty vibe to it but it hasn't lost any of its practicality in doing so. Under the hood you find the brand new 1.5 liter 4 cylinder turbocharged engine featuring 173bhp coupled with a CVT transmission. To see all this for yourself watch the video down below.
Thanks to awesome folks at CivicX, we have this detailed video of new Civic.
2016 Honda Civic will not be launched in Pakistan anytime soon, so until then, you can discuss about current Civics here.
Click through the gallery if you can't play the video.