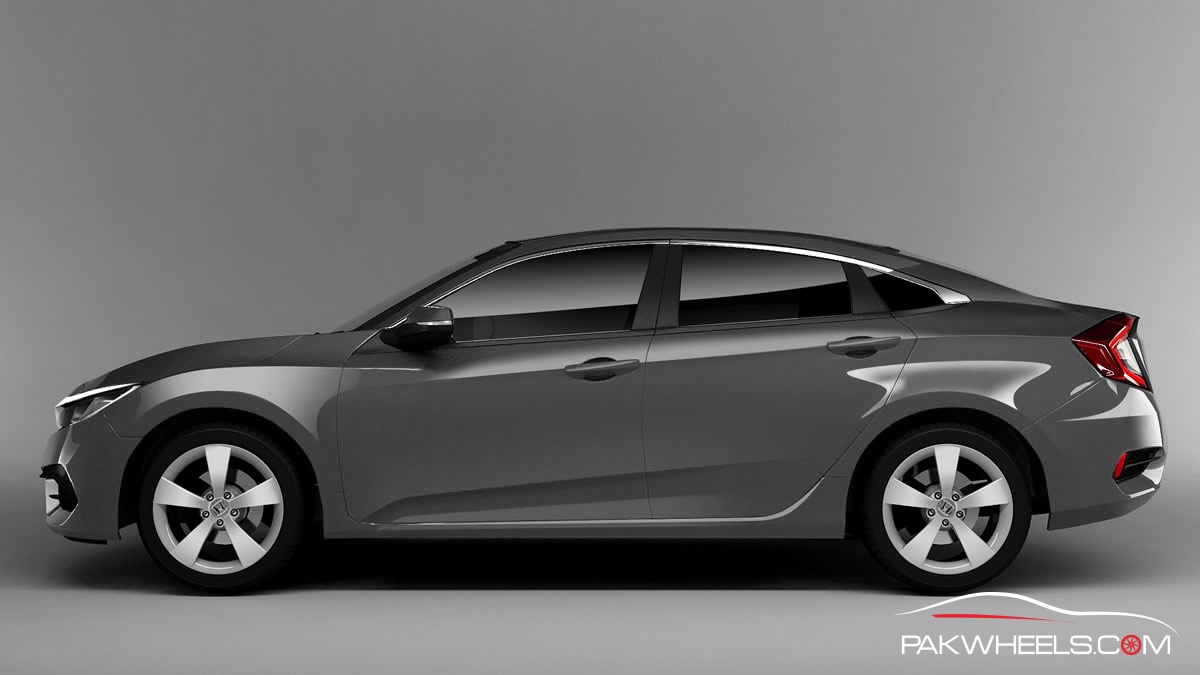 This Is How The 2016 Honda Civic Will Look Like In Urban Titanium Color
Honda has yet to unveil the 2016 Honda Civic Sedan officially, but dozens of spy shots, patent images and renders have already been out there on the world wide web. Honda will officially announce the 2016 Civic in August this year with a global launch in a couple of months after the announcement. Pakistan will also get the new Civic with rest of the world unlike the City which has been delayed by Honda Atlas.
My favorite color on the ongoing Civic is the Urban Titanium which is very similar to the Charcoal Gray color we get in many cars, but Honda decided to play it fancy and named it Urban Titanium, so we will also call it that. Last night, I was closely looking at turquoise renders of upcoming Civic when I tried to imagine them in Urban Titanium except I couldn't. I had trouble imagining it as I don't have a vivid imagination. So I decided to use my basic skills at Adobe Photoshop instead and change the color of those renders from turquoise to Urban Titanium, and I succeeded, well sort of.
Here are the renders for those who like to see the upcoming Honda Civic in Urban Titanium color: