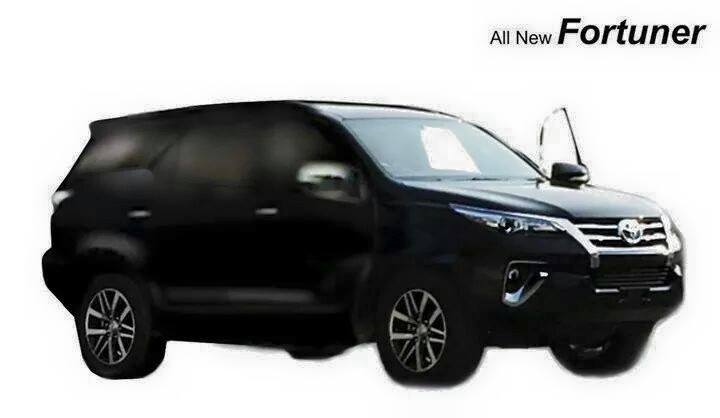 2016 Toyota Fortuner Pictures Leaked
Toyota Fortuner has been received with mixed reviews, while some calling it underpowered, for reasons of a smaller engine to cut down on excise duty costs, some have welcomed it as it does offer some value for being a new 4×4 in a market flooded with used cars.
Now though, a new Fortuner is in the works, and is expected to hit Asia by end of this year. Meanwhile we received the leaked pictures of the upcoming Fortuner, a Facebook page has it rendered to show off the complete vehicle.
Soon to be built upon a new ladder-frame chassis, the new Fortuner's image was leaked by FlyWheel first and clear renders were made by MZ Crazy Cars, a Thai FB page.
The design shows the language Toyota is now using for most of its cars, including Lexus and if anything, it sure does look like a huge improvement.