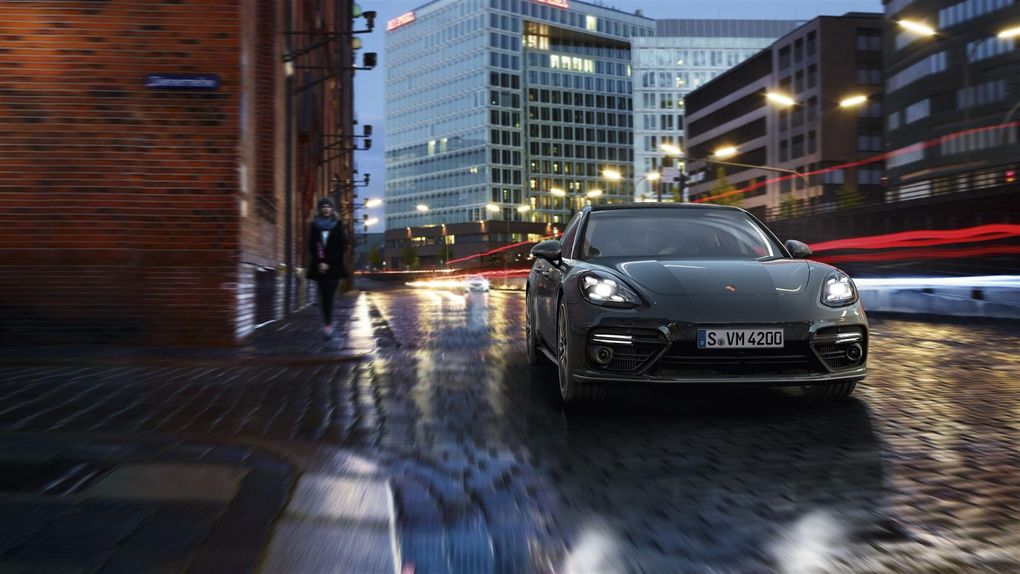 2017 Porsche Panamera is the Fastest Sedan on Earth
The long rumored 2017 Porsche Panamera, finally got its global debut, last night in Berlin. We streamed the event live for our viewers; you too can view it here, if you missed it yesterday. The new Panamera comes in as a much-needed successor to its controversial older brother.
The original Panamera was subject to criticism at a large scale for its poor inconsistent design since its reveal in 2010. With the all-new Panamera, Porsche aims to compensate for the poor design of its first-generation. Just like the leaks suggested, the new Panamera borrows a lot from Porsche 718 and 911 regarding exterior design. In addition to the sleeker and more Porsche-esque outer design, the interior too seeks significant updates, all the way from a newly designed information cluster to touch screen control panel for the rear occupants.
But, the most exciting part of the new Panamera is not its design (because to me that's what the original one should have looked like),its the performance. Teasers which were released before its launch laid claim that Porsche Panamera when launched, will be the fastest sedan on the planet. Porsche has proved this to us by breaking the record of the fastest luxury sedan on Nurburgring; that's right, the new Panamera lapped the Nurburgring in 7 minutes and 38 seconds dethroning the previous title holder Alfa Romeo Giulia Quadrifoglio to become the fastest luxury sedan ever to go round the Nurburgring.
We're pleased to present you the fastest luxury sedan on earth. The all new #Panamera Turbo. pic.twitter.com/u9czRct5ll

— Porsche (@Porsche) June 28, 2016
Under the hood, the 4S starter performance model has a turbocharged 2.9-liter V6, which produces 440hp along with 550Nm of torque all of which is sufficient enough to take the Panamera 4S from a standstill to 100km/h in under 4.2 seconds. These numbers already look healthy to go head to head with modern day super-cars, but Porsche didn't stop here. The top of the line Panamera Turbo S comes with a 4.0-liter twin-turbocharged V8 which gives the two tonne heavy Panamera 550horses and 769Nm of torque, adequate to take it from 0 to 100km/h in a matter of 3.4 seconds which makes it just as fast as a Ferrari FF.
Also Read: The Sleek 2017 Porsche Panamera Gets an On-The-Fly Debut!
With the new Panamera, Porsche's ambition of making Panamera a sports car which comes with four business class seats looks to be nearing reality. And how can I forget the way its new spoiler opens, well see for yourself.