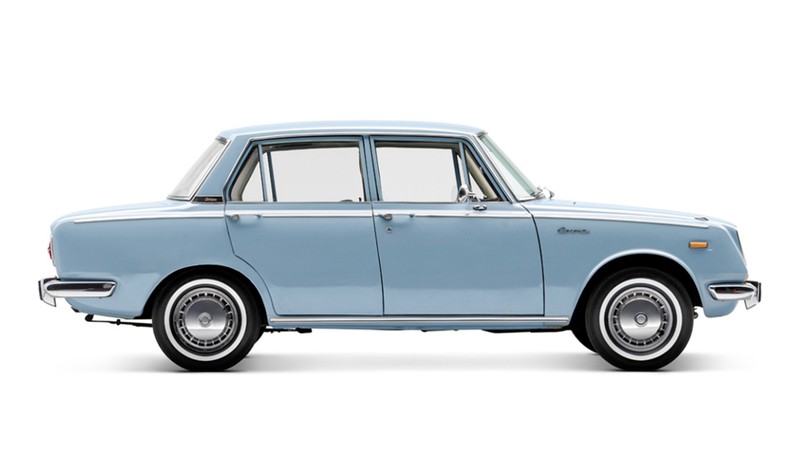 A Forgotten Glory: Toyota Corona RT40
A couple of days ago, on my way back home I spotted a White Toyota Corona RT40, few cars ahead of me in congested traffic near Hassan Square Karachi, and it raised my heartbeat. In an instant, it took me back in glorious memories of the past. The latest model of any vehicle might not be as unique to see on the road as an RT40 in perfect running condition. The generation of today might not even know how successful this car was in its era. So I decided to pen down this article, as a tribute to one of the most successful car in our market, the Corona RT40.
The RT40 was the third generation of Toyota Corona launched in 1964 and was available till 1970. With high performance and exceptional quality, it was the first most successful car by Toyota that not only was a great hit within Japan but was equally famous in almost every corner of the world, from the USA to a developing nation like Pakistan.
Also Read: Honda City, Amna Haq And A Whole New Type Of Car For Pakistan
It came with a 1490cc 2R engine producing 70 hp, a suspension setup redesigned to lessen vibration and turbulence, aiming to gain ride quality and comfort equal to that of a midsize car. Dimensionally it was bigger than previous Corona models offering more interior space.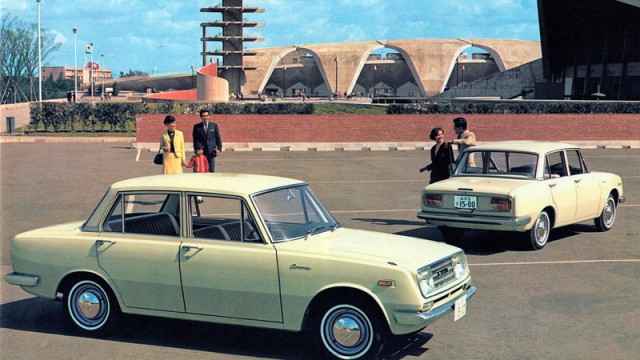 Soon after its launch in August 1964, the Meishin Expressway linking Nagoya and Osaka was opened, with the completion of the Japan's first proper expressway marking the beginning of the country's highway era. Using that occasion, Toyota planned a non-stop 100,000-kilometer drive back and forth along the Meishin Expressway as a PR for the new Corona. Three RT40 Coronas started the journey on September 14, 1964, immediately after the launch announcement for the new model. As the Japanese nation followed their progress intently through television and radio broadcasts, the cars reached the 100,000-kilometer goal on the 58th day. The feat quickly led to an image of the new Corona as a high-performance car.
The Corona RT40 was the top selling car for 33 straight months in Japan from April 1965 to December 1967 and broke the Japanese record for the number of registrations for a single model. A large number of Coronas were exported, especially to Europe, Australia, and the USA. The scale of production of Corona reached a level that could be judged by international standards; only Volkswagen had produced more cars of a single model. It was also well reviewed by internationally respected specialist automotive magazines and received numerous automotive awards.
The Corona RT40 Sedan weighed around 920kg (60kg lighter than the previous Corona) and had a good power/weight ratio as compared to many other 1960's cars. It had a top speed of 87 mph (140 kph).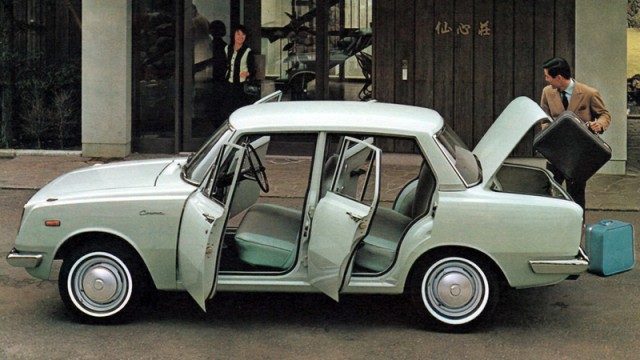 Like other parts of the world, it was a great hit in our market too. When I recall my childhood there use to be an RT40 in almost every street and was a familiar sight even after two decades of its life. It also happens to be the car on which I learnt my driving.
Driving an RT40 was a pleasant experience as well. It came with a 3-speed manual transmission with a steering gear lever and the power that would come from rear wheels! The meter showed mph instead of kph and it was scary if you could take the needle close to 60mph mark. All that power tamed with three gears only! The steering gear level meant that three persons could be accommodated on the front seat with ease. With simple and quality engineering, it was reliable and robust and literally had the impression that you can go to the moon and back without the need of repair.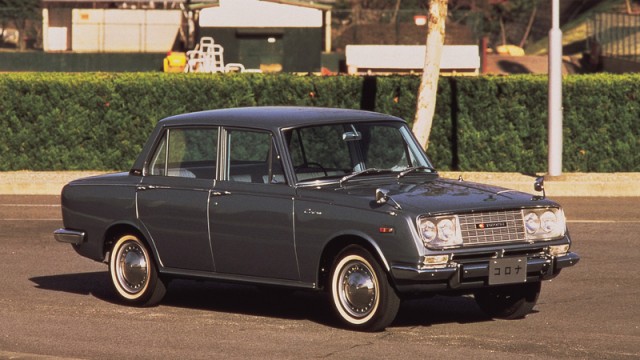 RT40 was styled to show the form of speed and energy, with straight lines moving from a peak above the bumper at front to the rear, while there were several chrome accents to complement the design. The rear number plate was a fuel lid itself; it would turn down to reveal the fuel filler cap.
It's the cruelty of time that such an excellent car that once ruled our roads is now a forgotten piece of history. Getting a sight of that white RT40 was always going to be special. It wasn't a shiny restored one as one might expect, but it was as in a normal condition comparable to most late 80s and 90s model cars and was driven by an old uncle with full white hair. By the looks of it, it was a faithful everyday companion and considering that it's a car from the mid-1960s, it has completed almost 50 years of its life and was still performing.
The RT40 Sedan was the car that place Toyota on the automotive road map as a true global car manufacturer. With good looks, high build quality, reliable engineering, and class leading trim. Undoubtedly the Toyota Corona RT40 was a World Class vehicle.
Watch the video below to get an idea of how the car must have looked in its glory days:
Watch more pictures below: