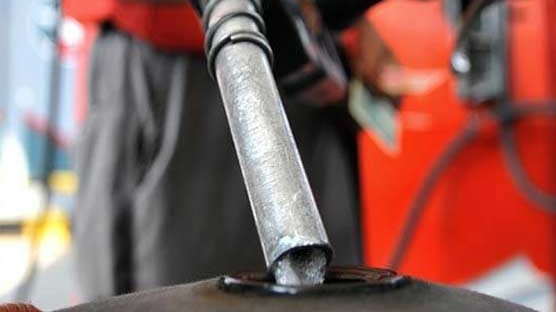 Sources in Ministry of Petroleum revealed on Wednesday that since Arab Light Crude Oil has reached a 12-year low, the prices of petroleum prices in Pakistan are expected to go down. Experts are suggesting a price cut of as much as Rs13.
The price of Arab Light crude oil has fallen by USD 25 for a barrel. The current price of crude oil per barrel is just under USD 30 in the international market. This the lowest it has been for last 12 years. Ministry of Petroleum has hinted that the probable decrease in the price of high-speed diesel will be by Rs8.74 per liter and Rs9 drop in the price of petrol per liter. Whereas HOBC is expected to see a cut of Rs13 per liter. Low-speed diesel, used in farming and construction machinery, is expected to be cut by Rs8.56 per liter.
Related: Petrol Prices Likely To Fall As Much As Rs13 In February
Current prices are as follows:
Petrol – PKR 76.26
HOBC – PKR 80.66
Kerosene oil – PKR 48.25
Light-Speed Diesel – PKR 44.94
High-Speed Diesel – PKR 80.70
Despite the low crude oil price, oil refineries in Pakistan are enjoying healthy margins as the consumption of petrol continues to increase by 11% per year. Aftab Husain, the CEO of Pakistan Refinery Limited said,
"Refineries process crude to make consumer-end petroleum products like petrol and furnace oil, which have not seen a decline in demand,"
Industry leaders and experts are lamenting the fact that government have only slightly reduced the price of petroleum products compared to what they should be after the slash in international crude oil prices. A significant chunk of the revenue government earns is through the taxes on the petroleum products. The demand to bring petrol price to PKR 40 per liter has been increasingly getting stronger and louder.
Also Read: Heavy Taxes On Petroleum Products Seems Like Economic Slaughtering Of A Common Pakistani
Maqsood Ismail, who is the president of Lasbela Chamber of Commerce and Industry, remarked,
"There should have been immediate reduction in prices of not only petroleum products but also electricity and transport fares including trains and airlines,"
It is yet to be seen whether the prices in the international market remain low until February and how the government will react if they fall even more.