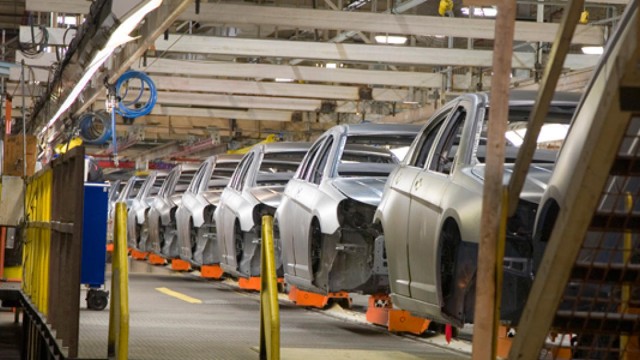 Auto companies have invested millions of Dollars in Pakistan's local auto industry under the auto policy 2016-21, reported by Capital TV.
Since the government introduced the new auto policy, many new automakers from across the globe including two Korean and one French automaker have entered Pakistan along with millions of investment.
As per the details revealed by the local media outlet, Al-Futtaim with its partner Renault is investing $230 million in the domestic auto industry. The company is also setting up its plant in Faisalabad for assembling of vehicles.
Moving onwards, Regal Automobile Industries in collaboration with DFSK Motor have also invested $10.71 million in Pakistan. The joint venture has also launched an SUV namely DFSK Glory 580 for local consumers. Moreover, United Motors have poured $19.05 million and also a launched 800cc hatchback car. The company has partnered with two Chinese companies Luoyang Dahe New Energy Vehicle and Yangtse Motor Group.
Read Also: Upcoming automakers to give a healthy competition to the existing ones
Kia Lucky Motors Pakistan Ltd. has invested $190 million, while Khalid Mushtaq Motors has invested $3.50 million. Kia has also launched its Grand Carnival in Pakistan. Other than this, Ghandhara Nissan, Dewan Farooq Motors, Hyundai Nishat Motors, Foton JW Auto Park and Sazgar Engineering Works Ltd. will invest $41.3 million, $145 million, $163million, $11.45 million, and$31.01 million, respectively.
Furthermore, Master Motors Ltd. is going to invest $101.52 million, and Pak China Motors in collaboration with Lifan Automobile will invest $24.25 million.
Lastly, Topsun Motors with its Chinese collaborators will invest $5.43 million in the local auto industry.
Aside from all the new entrants investing millions in the local auto industry, Toyota IMC will also be spending PKR 3.3 billion.
That's it from our side, drop your thoughts in the comments section below.