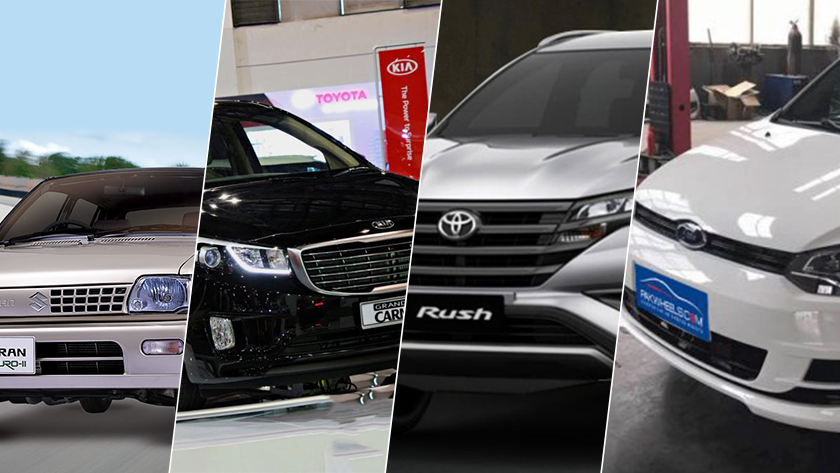 Upcoming automakers to give a healthy competition to the existing ones
So far, the big three(s) have enjoyed the monopoly in the Pakistani auto sector, but very soon, with the upcoming automakers stepping in, the car scene in the country is going to change. In the auto policy 2016-21, the government has given access to foreign automakers to enter into Pakistan under Greenfield and Brownfield status.
Availing the opportunity, almost 18 new automakers have announced to collaborate with companies in Pakistan, out of which some have already built their plants and are fully operational, and some are still in the process to build plants.
For the longest time, the local automakers – Honda, Toyota and Pak Suzuki have ruled the industry, by providing minimal quality with less or no basic safety features cars at high prices. And with this constrained market, the consumers didn't have much choice to choose from.
But, recently our consumers have become more cautious about car pricing and the features they are getting under that price. As the new players are coming in, the consumers will now have plenty of car options equipped with basic safety features at less price.
Read Also: Changing future of the local auto industry
However, it seems that local automakers are not yet to give up and are preparing to counter the opponents strongly. Recently, amidst the news around the XLi model to be discontinued by Toyota, the company has surprised the consumers by introducing the all-new Corolla Xli A/T and Toyota Rush.
Toyota Rush is a CBU, which was previously launched in Pakistan as Daihatsu Terios in 2010 but later discontinued. Corolla XLi, on the other hand, has been upgraded with automatic transmission and Eco mode.
In addition to this, United Autos is all set to launch the 800cc United Bravo, which will come in the market as a direct competitor to Mehran. According to our sources, the car will be launched on 8th September 2018.
Conversely, Pak Suzuki has announced to discontinue Mehran VX by year end 2018, and Honda has delayed the launch of Honda Brio in the country.
Let's see how the arrival of new auto players is taken by the already existing automakers and which new cars will be seen on Pakistani roads.