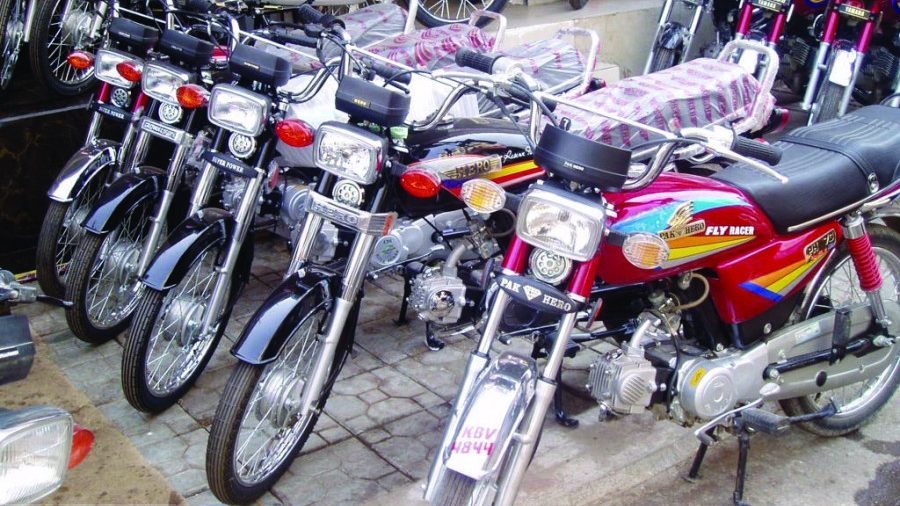 Sharp decline in bike sales, only Honda performed well (November2017)
PAMA (Pakistan Automotive Manufacturers Association) has released the sale and production figure for bikes for November 2017. First on the list is Honda, which managed to sell 93,679 units of bikes in November 2017, while the company sold 92,207 units in October. It means Honda Atlas sold 1,472 excess bike in November. This is an increase of 1.596 percent in sales. It would be worth mentioning here that PAMA didn't release the data of each Honda bike individually, but it is safe to assume that utility bike CD70 is leading the charts with CG125 closely following.
Now coming to Suzuki, the company sold 1,753 bikes in November and 1,761 in October 2017. There is a slight decrease in sales of Suzuki bikes. It sold eight fewer bikes in November 2017. While if we compare the sale figures of November 2016 and 17, the company sold 1,618 excess bike in November 2017. There is an increase of 29.85 percent in sales on the MoM basis.
DYL Motorcycles and Ravi managed to sell 421 and 2,501 bikes respectively in the month of November. Moreover, YAMAHA sold 1,840 bikes in November and 1,764 in October; it means there is an increase in sale. The company sold 76 more units in November.
Another local automaker, Road Prince Motorcycle sold 14,991 in November and 20,875 in October. There is a sharp decline in sale and Road Prince sold 5,884 fewer bikes. Not only Road Price sale has fallen, but United Auto Motorcycle also saw the dip in sales in November 2017. The company only sold 29,018 bike units in November while it sold 37,951 units in October. There is a decline of 30 percent in sales, which is surely a huge decline for United Auto as it's one of best bike selling the brand in the country for the last few last year or so.
Aside from two-wheelers, three-wheelers also saw a decline in sales. Qingqi, Sazgar, Road Prince, and United Auto managed to sell 2,411, 1,770, 1,227, and 958 units in November 2017.
All in all the situation is not good; there is a sharp decline in sales of bikes, only Honda and YAMAHA managed to sustain their sale growth.
Share your thoughts in the comment section below.